Beauty and the Beast Easter Egg in The Lion King Remake
Did You Catch the Cute Beauty and the Beast Moment in the New Lion King Movie?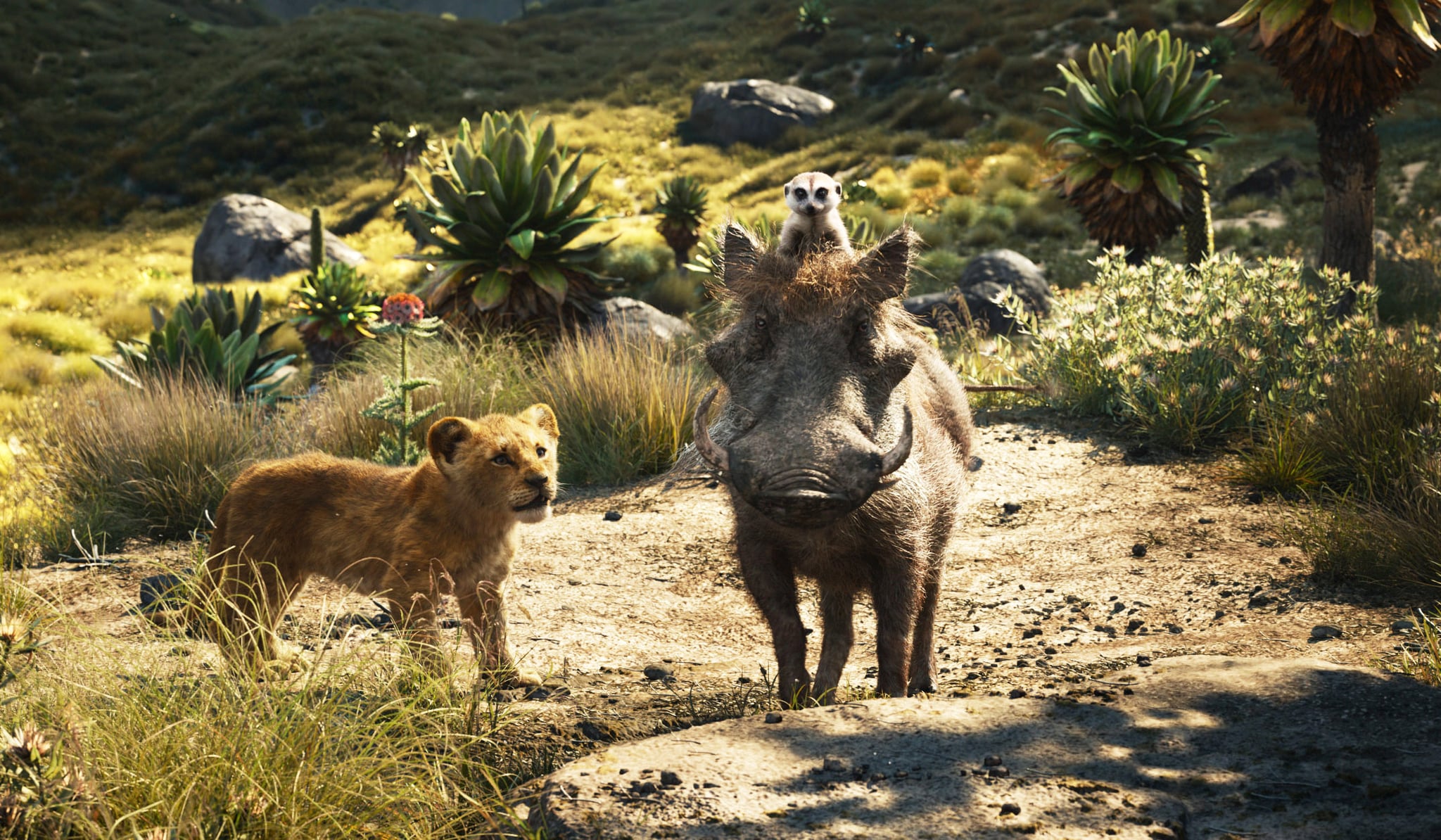 The Lion King movie roared into theaters in July, and while the live-action remake stays very true to the original 1994 cartoon from Disney, there are a few tiny differences. One of them is a fun little Easter egg that features another classic Disney cartoon movie: Beauty and the Beast.
If you recall from the original film, after Simba, Nala, Timon, and Pumbaa return to the pride lands, they realize they need to distract the hyenas so they can get in. Timon and Pumbaa do a Hawaiian hula routine where Timon sings and dances before offering Pumbaa up like a roast pig to feast on. It's an incredibly memorable piece of the movie that has always made us laugh.
Director Jon Favreau, screenwriter Jeff Nathanson, and the rest of the Disney production crew made the choice to change that part up, though, and instead audiences got a Disney Easter egg. In the remake, when Simba, Nala, Timon, and Pumbaa are discussing how to distract the hyenas, the conversation produces a different result. Instead of a hula dance, Timon takes on the role of Lumiere from Beauty and the Beast!
Remember the scene in Beauty and the Beast when Belle comes down for dinner in the castle and all the dishes and kitchenware sing Be Our Guest to her? Lumiere introduces her to everyone and presents her dinner, and in The Lion King, Timon grabs that dialogue (and French accent!) and proudly presents Pumbaa as dinner to the hyenas.
Whether you're a fan of the original Beauty and the Beast cartoon or recall this song from the 2017 live-action remake, you can't miss the reference. It's just another way for Disney to weave its much-loved films together. We like that this one calls out another of the classics that was recently remade, so it draws that parallel between the films.
If you're a Disney purist and can't deal with changing up such an iconic little scene (after all, who doesn't love the hula dance?), rest assured that you'll always have the original cartoon to fall back on any time you like.