Best Nicolas Cage Memes
Celebrate Nicolas Cage's Birthday With His Funniest Memes
Nicolas Cage is 50 years old today, and we're celebrating the milestone not by looking back at his high-profile movie roles, but by laughing at all of the hilarious memes have that been created about him over the past few years. The Oscar-winning actor, who gained fame with films like Moonstruck, Leaving Las Vegas, and Face/Off, has become a prime target for the Internet thanks to his menacing stare and occasional overacting. Cage addressed the multitude of memes about him in an interview with The Guardian in 2013, saying, "The Internet has developed this thing about me. And I'm not even a computer guy, you know?" Nevertheless, in honor of his big day, we're taking a look at the funniest memes, parodies, and impressions of him, starting with one of Andy Samberg's "Get in the Cage" skits from Saturday Night Live.


A rather self-explanatory mashup of all the times Nicolas Cage has freaked out on film.
"Nicolas Cage Is a Vampire" eBay Auction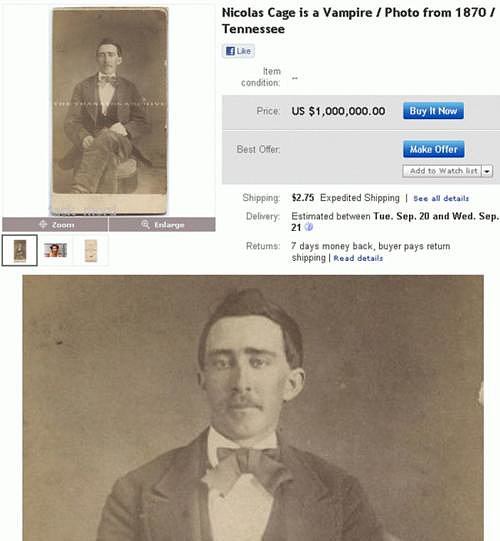 In 2011, a man put a antique photo up for sale on eBay. The listing wrote, "Nicolas Cage is a Vampire. Photo from 1870. Tennessee: Original c.1870 carte de visit showing a man who looks exactly like Nick Cage. This is not a trick photo of any kind and has not been manipulated in Photoshop or any other graphics program. It's an original photo of a man who lived in Bristol, TN, sometime around the Civil War."
Nic Cage as Everyone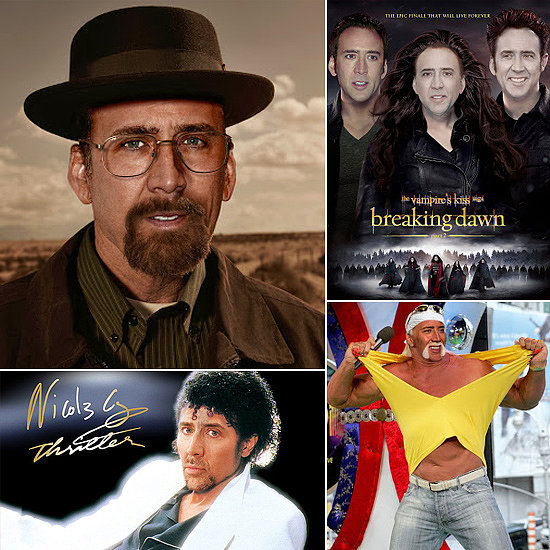 The blog debuted in 2009 and features Nicolas Cage's face Photoshopped onto, well, everyone. Some favorites include Heisenberg, the cast of Twilight, Hulk Hogan, and Michael Jackson.
"You Don't Say?"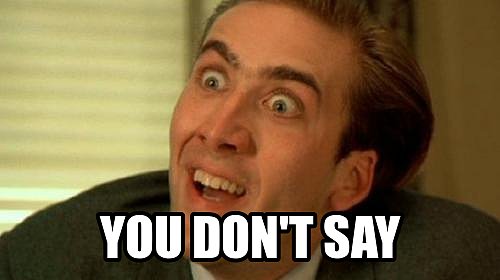 This one screenshot, taken from the 1988 movie Vampire's Kiss has spawned many memes, including drawings.
"Wrecking Ball" (Nicolas Cage Edition)


Almost better than the original!
Suddenly, I Can No Longer Go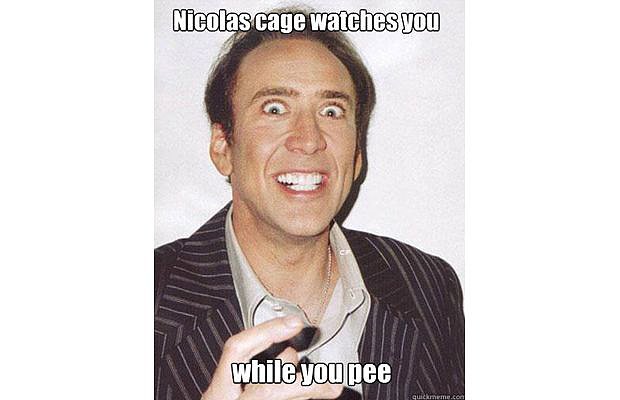 Terrifying. Truly, truly terrifying.