Blue Jay Movie Review
Blue Jay Is a Heartbreaking New Romance With Sarah Paulson, and It's Coming to Netflix
American Horror Story just wrapped up season six, with series veteran Sarah Paulson back in the cast, but like every season, with blood, gore, and other atrocities, and some of us just didn't have the energy (or the stomach). It's a shame, since stars like Paulson are extraordinary actors, which is why her film at the Toronto International Film Festival was on my must-see list.
Blue Jay stars Paulson and Mark Duplass, who also wrote the film, as high school sweethearts who run into each other after 20 years or so. I'm grateful I caught a screening of the movie, because it was one of my favorites of the festival. Though it's resolutely unflashy and the kind of indie only your film buff friends might have heard about, it should be on your must-see list too, because it's a heartbreaking, worthwhile romance — and, fulfilling the ultimate needs of convenience, it'll be on Netflix on Dec. 6.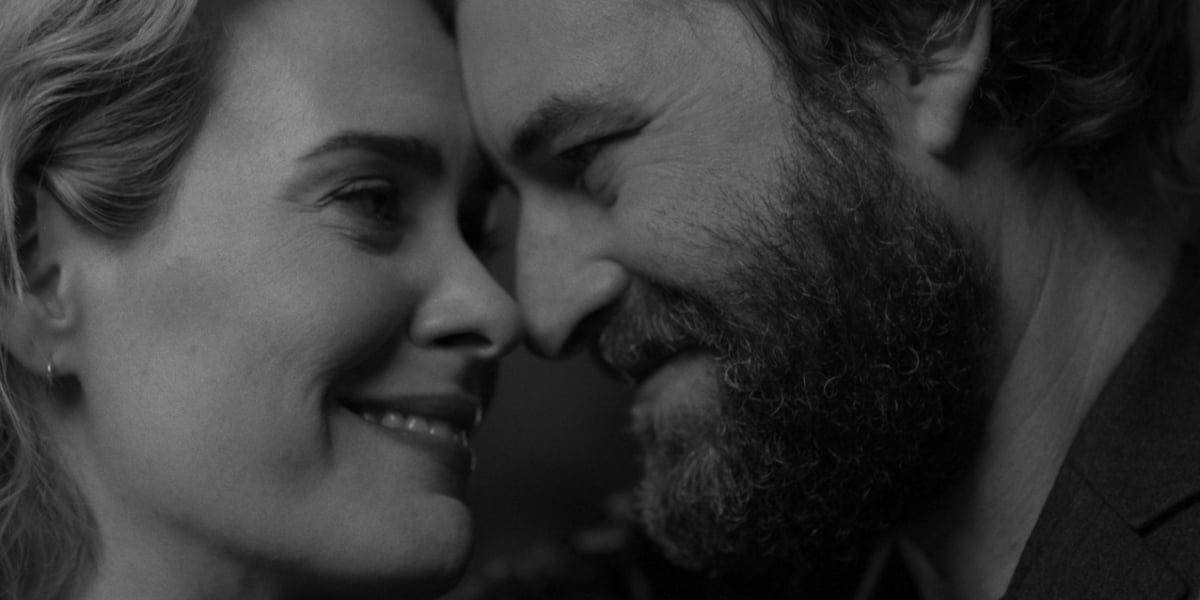 Two caveats: Paulson and Duplass are nearly the only actors in the film, and it's in black and white. The heavily dialogue-based movie may not be for those with short attention spans, but if you ever watched and enjoyed the Before Sunrise series, you will love this. As Jim and Amanda, Paulson and Duplass spend one whole day together after bumping into each other in their hometown, and as they walk, talk, and stop by their old haunts, we learn more and more about their past relationship. While Jim and Amanda have unresolved issues that are specific to them as a couple, anyone who has ever been in love or had a past relationship haunt them like a ghost will relate. And like me, you may end up sobbing a bucket of tears by the end of the movie.
It's a welcome respite to Paulson's intense TV endeavors, but her acting is more stunning than ever. You'll have a chance to check out Blue Jay for yourself when the movie hits Netflix on Dec.6. Watch the trailer now: