Cara Delevingne Cast as Margo in Paper Towns
Cara Delevingne Lands Her First Seriously Big Hollywood Role
Cara Delevingne is already famous in the fashion world, and now she has landed what could be the role to help her break through into Hollywood. Delevingne has signed on to star in the film adaptation of John Green's Paper Towns. Green announced the news on Twitter, writing, "Cara Delevingne's audition blew everyone away (including me!) and she understands Margo profoundly. I am so excited!"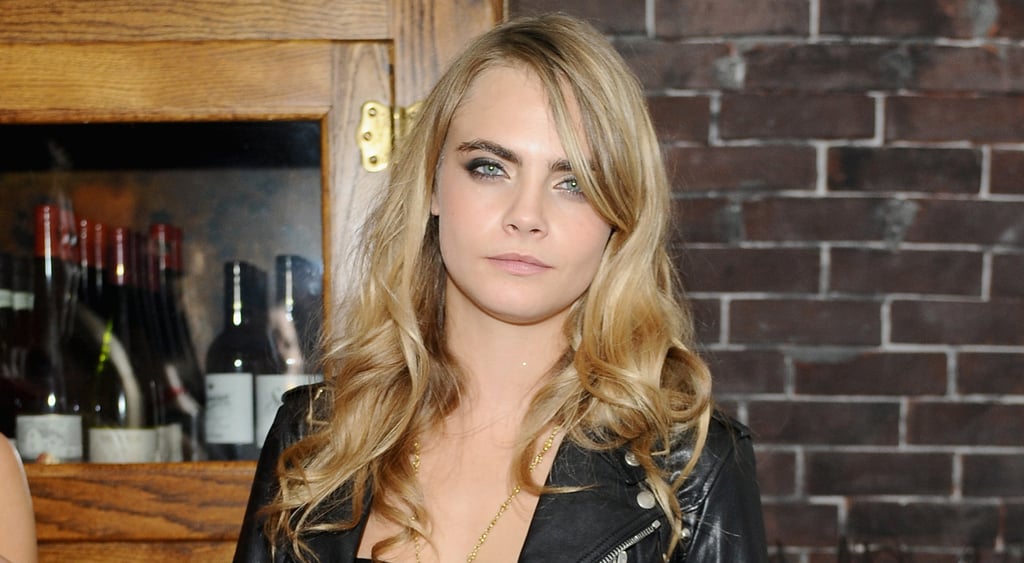 Delevingne will costar with Nat Wolff, who had a big role in The Fault in Our Stars, the hit adaptation of another of Green's novels of the same name. She will play Margo, a mysterious girl next door whose disappearance causes Wolff's character, Quentin, to set out to find her. This isn't the model's first Hollywood role, as she has also landed smaller roles in films like London Fields, Pan, and The Face of an Angel, which recently premiered at the Toronto International Film Festival. Paper Towns will mark Delevingne's first lead role.
Despite the big news surrounding her possible new role, Delevingne has been carrying on with her modeling duties, including walking at Topshop Unique's runway show on Sunday and attending various London Fashion Week parties and events. She recently hit up an event with her close friend and fellow model-turned-actress Suki Waterhouse.