The Choice Movie Set Visit
10 Things Die-Hard Nicholas Sparks Fans Need to Know About The Choice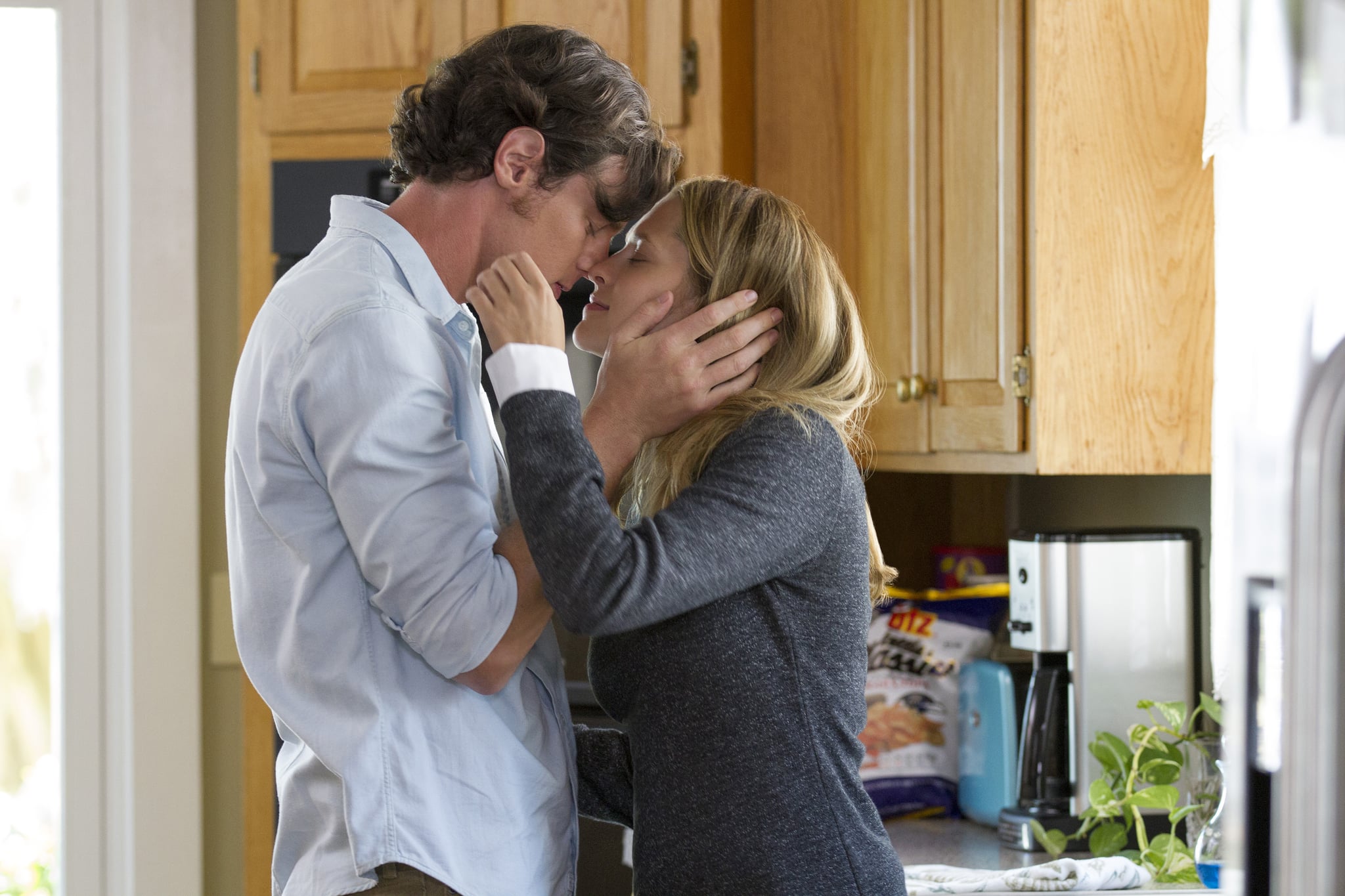 Get ready for a good cry — The Choice, Nicholas Sparks's latest adaptation, is hitting theaters this week. As the cameras rolled in 2014, I visited the breathtaking set in the coastal neighborhood of Middle Sound Loop in Wilmington, NC. Fans of the novel will recall there are two parts to this heart-tugging story: Travis (Benjamin Walker) and Gabby (Teresa Palmer) fall in love and then Travis makes the hardest decision of his life. I experienced a day of the couple's cute beginning, when the veterinarian and physician's assistant are getting to know each other as neighbors. The warm weather lends itself to Southern cookouts, sunny boat rides, and of course, the opportunity for party-loving Travis to tick off Gabby. In between these fun scenes, the author and actors sat down with me to chat one on one about bringing this Sparks fan favorite to life. Read on for all the details, and then watch the movie's preview.
1. You're Going to Bawl Your Eyes Out
Sparks has been responsible for countless empty tissue boxes ever since his first hit novel, The Notebook, skyrocketed up the New York Times best-seller list in 1996 and became a movie in 2004. Given its massive success, seven more films based on Sparks's stirring novels have since hit theaters. Each has further cemented the audience's expectation for emotion — and Sparks suggested The Choice might turn the water works up a notch.
"[On] a scale of one to 10 — you know, I think people react emotionally to the film and they really relate to the characters — and so I am going to give this one an eight," he said. "I think the emotion is genuine in this. I seldom give anything a 10 by the way, so I think this one is up there. It's very fun and light in the beginning and turns very romantic and then in the final act there is a lot of drama and a lot of poignancy and of course that's often where you want those elements, and I think they work incredibly well."
2. The Tension Between Travis and Gabby Is Electric
On the day I visited the set, leading gentleman Benjamin Walker (Travis) and actress Teresa Palmer (Gabby Holland) were filming a scene in which she yells at him. By the way Walker and Palmer played it, you could tell their characters were on the brink of falling in love.
"We just clicked," Palmer said. "Ben is the most lovable person you can imagine. He is funny, endearing. He's a gentle giant. He has so much of what this character has that it is really easy to have chemistry with him. On top of it, he is a really brilliant actor; he is theater trained and he is very present in the scenes. [He] brings so much emotion and a lot of his own stuff he brings to this character and it's been very refreshing and really beautiful so far."
Ben has a much simpler explanation for their fireworks: "Well, that woman would have chemistry with a lamppost," he said. "So usually if I just stand there and say what I am supposed to say, it usually works out."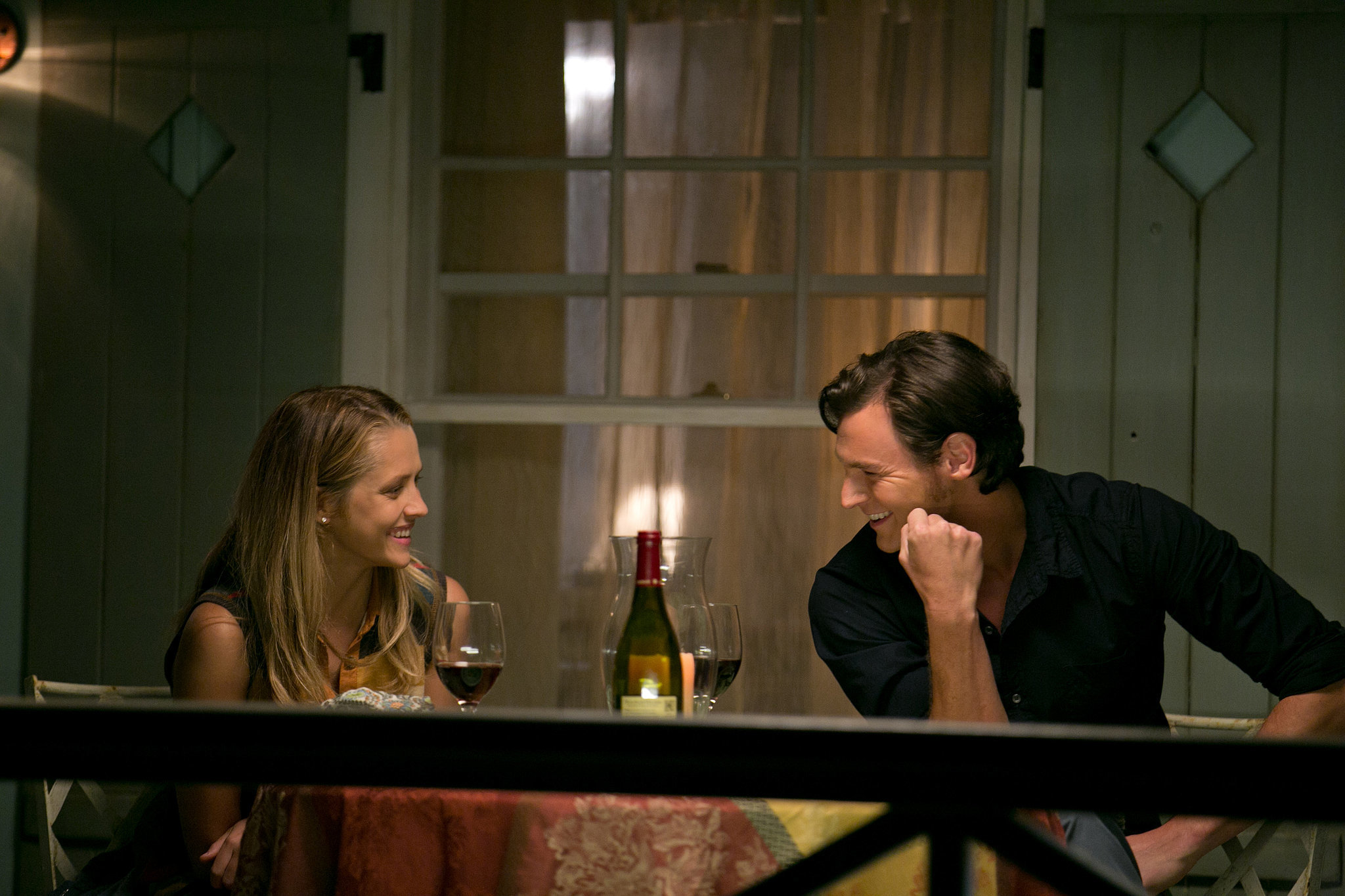 3. The Love Story Might Sound Familiar
Costar Alexandra Daddario commented, "I think similar to The Notebook; there is an aspect of this script that life gets messy. Both of the lead characters are involved with other people when they first meet, and I think you know you don't expect certain things to happen or to meet a certain person, and sometimes you just have to follow your heart. Life gets messy and people get hurt, but it all sort of works out for a reason, and I think that that's a relatable lesson, something that we all have to figure out as we get older, as our own lives get messier and messier."
4. Expect Minor Differences Between the Book and Movie
Maggie Grace, who plays spitfire Stephanie Parker, explained her take on the script. "I am a big fan of Bryan Sipe, the screenwriter," Grace said. "[He] kept what I liked about the book, which was this sense of community and this very American story and these kids that grew up together and raised their kids together. [They] have this shorthand between them, and the [script] kept that sense of place. But as with most books when you translate them to the screen, there is some dramatic license that I hope the fans are OK with. The wonderful author is on the set today and he is certainly OK with the changes that were made."
5. The Time Lapse Isn't What You Expect
Fans of the book will notice that the passage of time isn't as long in the movie. "It's similar, maybe not the exact number of years, but it's similar," Sparks said. "Because Teresa and Ben will be playing the same characters, you can only go so far up in age when you do something like that. If you are 28, you can fairly easily jump to 38, [but] it's tough to jump to 48."
6. Travis Is Based on a Real Person
Sparks didn't look far to find inspiration for Travis, the carefree bachelor who doesn't see love — and all the beauty and suffering it brings — coming. "Many characters in my stories are inspired by family," Sparks said. "Travis was originally inspired by my brother. In fact, prior to him getting married, he had the single life down, my brother did. Not necessarily with girls, but just [he] knew how to enjoy his life on a daily basis and that was the inspiration for Travis. My wife's grandparents inspired the Notebook. And it was my sister's battle with cancer that inspired A Walk to Remember. So certainly family has always played a role. A lot of the elements in every novel, a lot of those feelings have come from somewhere in my family."
7. Palmer's Baby Boy Is in the Movie
Palmer gave birth to Bodhi, her and husband Mark Webber's first child together, in February 2014. Later that year, the little guy became a regular on the movie's set. "I am sure you saw my little guy," Palmer said. "He is with me on set every day and that was imperative to me. First and foremost, he is my priority and I wanted to choose projects that embraced him and embraced me as a mother. And it's been such a family atmosphere on this set. [Sparks] has his dog [and] I have my dog. I have my son. My son was in the movie; Bodhi had a little starring role in the film. And it's been really loving and embraced me and him and that's important. Otherwise I wouldn't go to work, so it's made the balance really seamless."
8. Gabby's Waterfront Cottage Is Fake
As the adorable story goes, Gabby meets Travis after she moves in next door to his traditional home on the coast of North Carolina. The production team found the perfect location for Travis's residence, but there was one problem: the property didn't feature a cottage like the one in the book. Production designer Mark Gardner came to the rescue, turning a temporary structure into a breathtaking home straight out of Southern Living.
"This is a fake house, this is a movie house," Sparks said. "None of this is real. The walls can be removed. The panels can be removed. . . . Mark Gardner is a production designer and this is the fourth film I have worked with him on — Dear John, The Longest Ride, The Notebook. He was one of the first people we hired for this project, because we just think that he does extraordinary work, because he captures elements other people don't. Everything's period. The fixtures are actually hammered copper; those are actual period pieces. They built the cabinets and then aged them." If you're familiar with the hurricane scene, you may have guessed that the script called for the team's hard work to be destroyed as the cameras rolled.
9. Maggie Grace Is Unrecognizable
If you're expecting the blonde Kim from Taken, think again. Grace's transformation into Stephanie entailed a brown wig that made her unrecognizable on set. "It's been so long since I was brunette," she said. "I hope nobody notices. It's pretty close to my natural color. I am just doing a film right after this — in fact, [I'm] even heading to rehearsals on my days off from this — and I can't change it, so I hope the wig works out OK."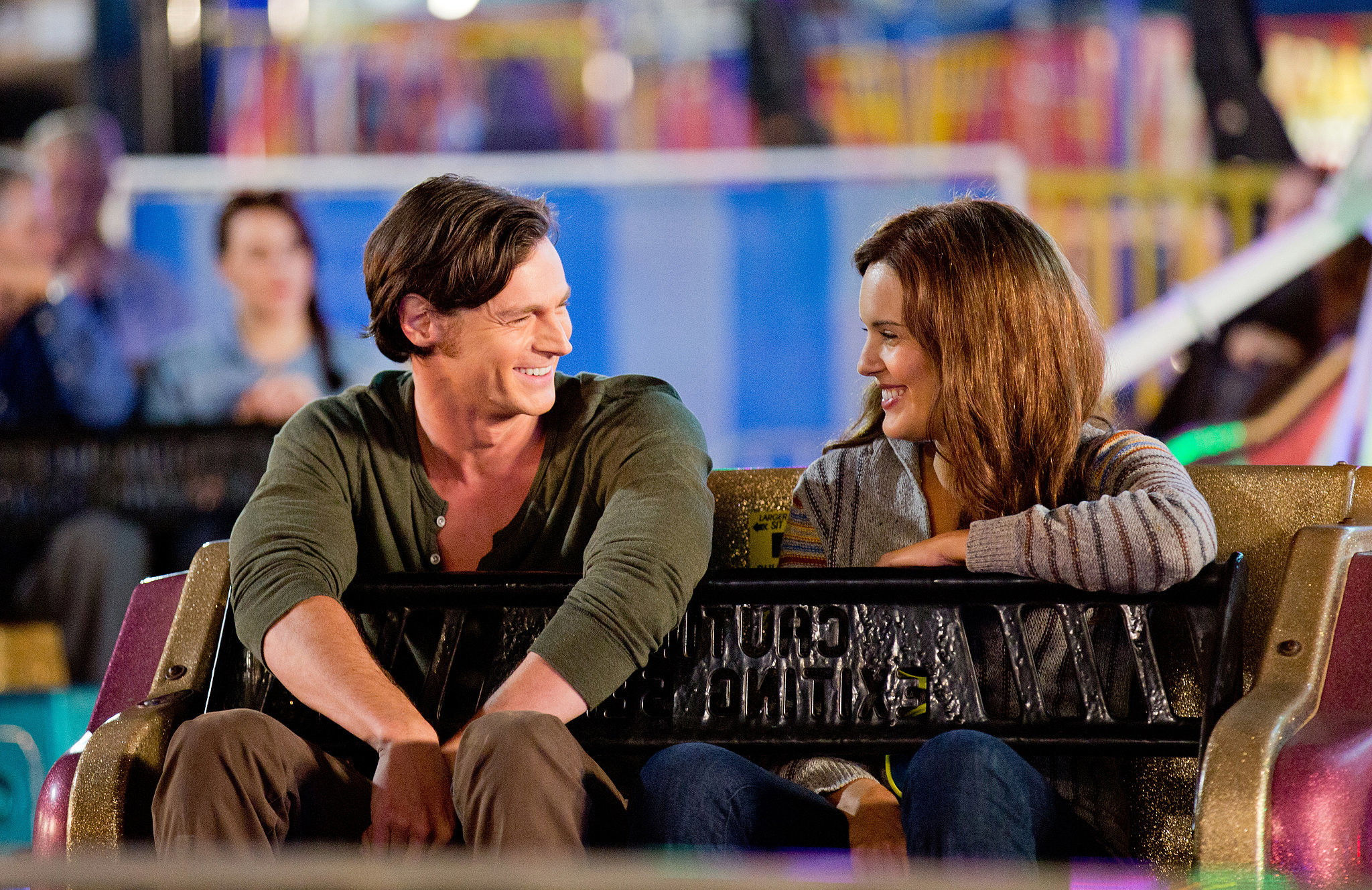 10. The Cast Has Been Heavily Influenced by The Notebook
Palmer was undoubtedly the biggest fan of Sparks's instant classic on set. "I was 18 years old when that film came out, and it really changed my life," she said. "Everyone that knows me knows that I have an unhealthy obsession with The Notebook. My mom in fact, three years after the film came out, got me The Notebook fan pack, with Notebook stationery and Allie and Noah's letters to each other. I was really taken by that film. I really believe that it's so serendipitous that so many years later, here I am in a Nicholas Sparks movie playing the love interest. It's really beautiful."
According to Alexandra Daddario (Monica), a big group gathered to watch The Notebook before they started shooting. "I hadn't seen it in years and literally everybody was crying — the men, the women, the producers, everybody," she said.
That includes Walker. " . . . We all just sat on my couch and cried," he said. "If the occasion calls for it, I am not afraid to cry. I am confident in my masculinity."