Will Corinne Be Back on Bachelor in Paradise Season 4?
Corinne Olympios Will Join DeMario Jackson on Bachelor in Paradise's Reunion Special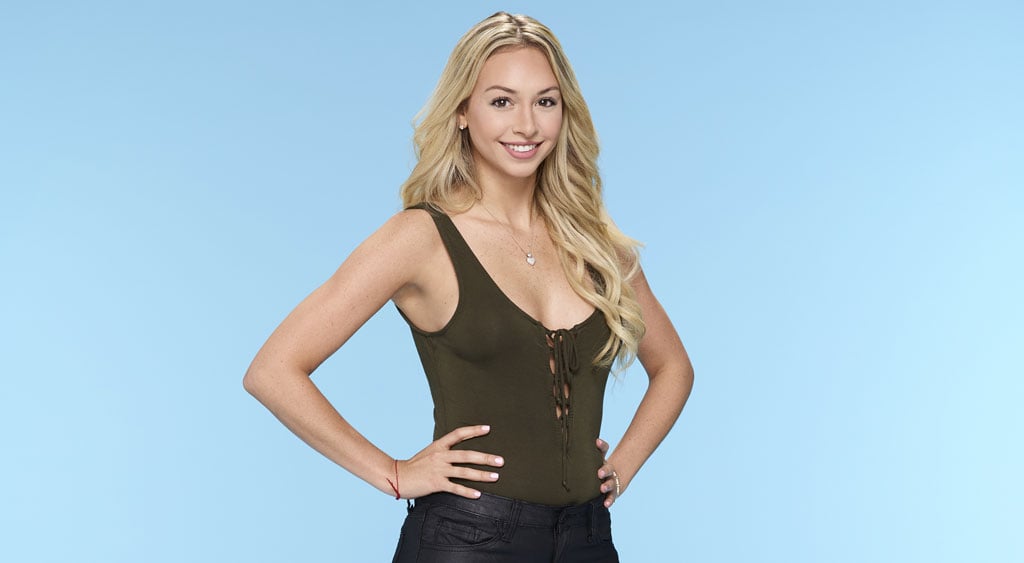 After a drunken hookup gone wrong between Bachelor in Paradise's Corinne Olympios and DeMario Jackson shocked Bachelor nation and left the fate of the show up in the air, many fans were convinced that was the last they'd see of the season four contestants. Well, it looks like both are heading back to BIP in some capacity.
Warner Bros. conducted an investigation into what happened between Corinne and DeMario and later cleared both of them from any wrongdoing, the news of which was quickly followed by DeMario's announcement that he'd be returning for Bachelor in Paradise and The Bachelorette's reunion shows, even if he won't resume filming season four of the spin-off. "I owe it to my castmates," he told TMZ. "They've been very supportive of me throughout this whole entire thing and I want to thank them all personally, face-to-face — give them all hugs and bro out or sis out, or whatever. They've been so helpful." His choice to return to the Bachelor fold came on the heels of his revealing interview with E! News in June, when he shared his side of what happened that night and defended his "homie" Corinne against slut-shamers.
Now it appears that Corinne will be joining DeMario for Bachelor in Paradise's season four reunion, telling E! News simply, "I am very happy to be appearing on the Bachelor in Paradise special." The question of her return was left unanswered in the immediate aftermath of the scandal, especially once she hired high-powered Hollywood attorney Marty Singer and released a statement describing herself as a "victim" and saying "something bad obviously took place."
Bachelor in Paradise was originally set to premiere on Aug. 8, but has been pushed back to Aug. 14, when it will premiere with a two-night event featuring the wedding of Bachelor in Paradise's season three couple, Carly Waddell and Evan Bass, who tied the knot on June 17.