DeMario Jackson Interview About Bachelor in Paradise on E
Bachelor in Paradise: DeMario Defends Corinne in an Emotional, Brutally Honest Interview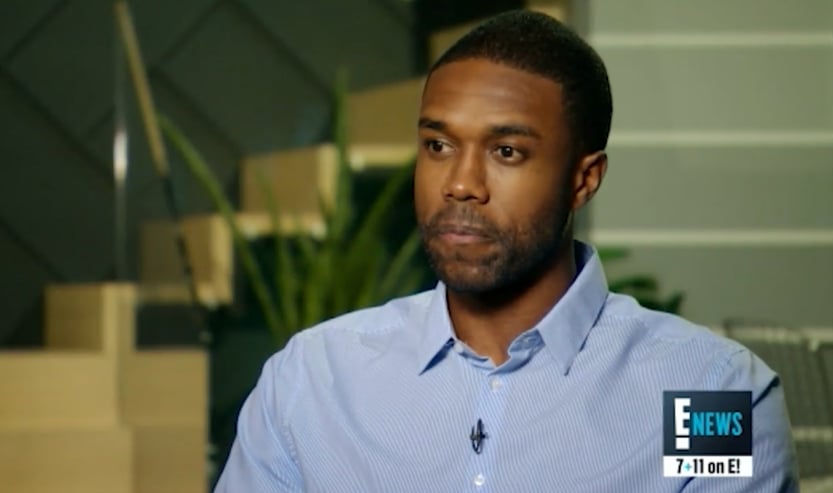 Bachelor in Paradise recently announced that production on season four will resume following a drunken hookup gone wrong between DeMario Jackson and Corinne Olympios, but that doesn't mean fallout from the controversy has stopped. After DeMario released a statement saying it's unfortunate that his "character and family name has been assassinated" by "false claims and malicious allegations," the former Bachelor in Paradise contestant sat down with E! News's Melanie Bromley for a three-part, two-night interview to tell his side of the story.
The first part of the interview aired on Monday, where an emotional DeMario discussed the ordeal. "It was stressful. For me, mostly for my mother," he said. "It's hard to see your mom cry every single day. It was very difficult." He further added that his father has been his rock throughout the media scrutiny. "My dad, he kept me extremely strong and kept me grounded and humble, but having your mom cry every day for something that you know you didn't do."
After admitting that he was "sweating" going into BIP due to being cast as the villain on Rachel Lindsay's season of The Bachelorette, he went on to describe what happened between him and Corinne that night in detail. "That night was probably one of the wildest nights of my entire life. Like, we went for it," he said. "Our first real conversation was at the bar . . . We kind of were just complimenting each other on being villains. I was like, 'Look, I've accepted this role.' We were kind of just laughing, like, 'Oh, we're about to dominate Paradise!' Like homie stuff, like really, really like friends."
"From the bar scene, it got a little hot and heavy. She got in my arms, and we started making out at the bar," he continued, noting that she wrapped her legs around him. "I was like, 'Hell yeah!' You know, I'm down for it. I'm not gonna . . . I don't think any single man — some married ones — wouldn't turn down Corinne. She's a beautiful woman!" DeMario further explained that things got increasingly physical as they moved to the pool and took off their bathing suits. He said Corinne was "being the aggressor," and requested he perform oral sex.
"I get out of the pool, and I have my legs in the pool, and I'm just hanging out," he said. "This is when she gets up out of the pool and puts her lady parts right on my face. I don't know if I can say it . . . She straddled me, like put her . . . literally smack dab right there. I'm like, 'Oh sh*t!'" DeMario revealed that he'd heard Corinne hooked up with two other male contestants that same night before they got in the pool, but that the next morning everything seemed normal. "We're talking, and I gave her a hug. We all went up and got breakfast together," he said. "She wasn't mad. We were hanging out. Actually, I offered her a shot, and she said that the production had cut her off from drinking for the day."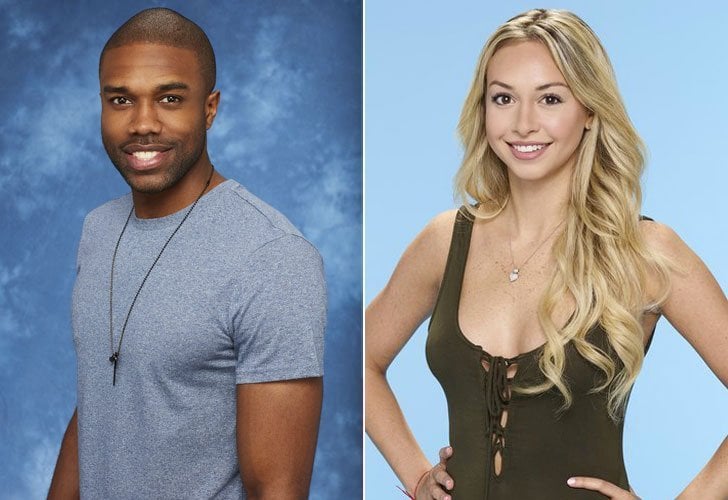 Image Source: ABC
Shortly after a producer pulled DeMario aside, and he realized something serious was up. "He goes, 'Here's what I'm gonna need you to do: I'm going to need you to bow out. Tell [Chris Harrison] and the crew you that love them, you're thankful. However, you — you know you're not there for the right reasons,'" he recalled. "I'm like, what the f*ck? Straight up. He goes, 'I can't tell you what I know, but it's going to be bad if you don't leave tonight.'" Both DeMario and the rest of the cast were flown out of Mexico not long afterward, and Warner Bros. began its investigation into the matter.
Ultimately Warner Bros. announced on June 20 that it didn't find anything supporting the allegations against DeMario and that it does not intend to release the videotape of the incident. "We can say, however, that the tape does not support any charge of misconduct by a cast member," it said. "Nor does the tape show, contrary to many press reports, that the safety of any cast member was ever in jeopardy."
Despite everything that's happened, including losing his job over the bad publicity, DeMario assured E! News that he doesn't want Corinne to be slut-shamed. "The minute you release this black man's face and this white girl's face, before either of us commented on it, I was already a 'rapist,'" he said. "They were slut-shaming her because of what she did last season with Nick [Viall]. For me, it goes back to the human race. We failed."
Corinne, for her part, has hired legal representation in the form of high-powered Hollywood attorney Marty Singer, who is conducting an investigation of his own. "Several cast members and producers have come forward confirming the facts disclosed by my client," he said in a statement. "If nothing improper occurred on the set, why was the production shut down within two days of production?" Most of Bachelor in Paradise's season four cast is returning, but it doesn't look like Corinne and DeMario will be among them.