Is DJ Married in the Roseanne Reboot?
DJ's Family Has an Important Connection to a Past Roseanne Storyline in the Reboot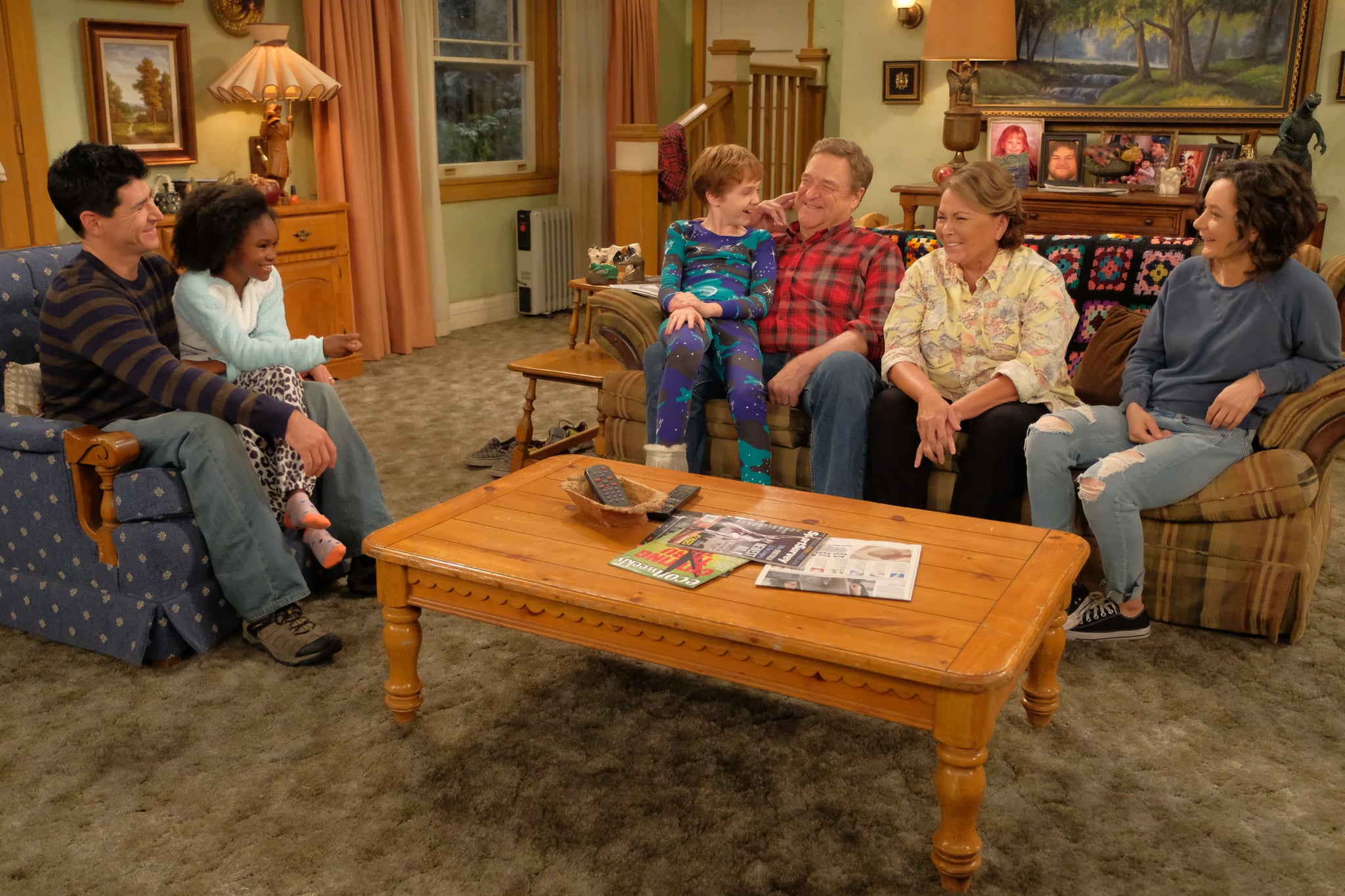 Roseanne returned to ABC after 20 years off air with lots of new changes for the Conner family. For one, DJ Conner (Michael Fishman) is now a military veteran raising a daughter while his wife continues to serve overseas. Eight-year-old actress Jayden Rey plays Roseanne's granddaughter, Mary Conner, but her mother's identity might excite fans the most. Coshowrunner Whitney Cummings recently revealed that Mary (Rey) is the offspring of Geena Williams, aka the girl DJ wouldn't kiss in the infamous "White Men Can't Kiss" episode during the seventh season of the show.
The eye-opening episode, which aired in 1994, found young DJ conflicted about participating in a school play because he felt uncomfortable kissing his black classmate, played by Rae'Ven Larrymore Kelly, because of her skin color. For a sitcom, Roseanne managed to expertly touch upon racial bias and showcase the uncomfortable conversations Roseanne (Roseanne Barr) and Dan (John Goodman) had when confronting their own.
This time around, the grown-up Geena will be played by Xosha Roquemore of The Mindy Project. We can't wait to see how DJ and Geena's family dynamic plays out on screen. If they're anything like the elder Conner family, it's bound to be slightly complicated but filled with lots of love. Bring on the new episodes!