DeMario Jackson Talks About Bachelor in Paradise June 2017
DeMario Jackson on Bachelor in Paradise Controversy: "My Character Has Been Assassinated"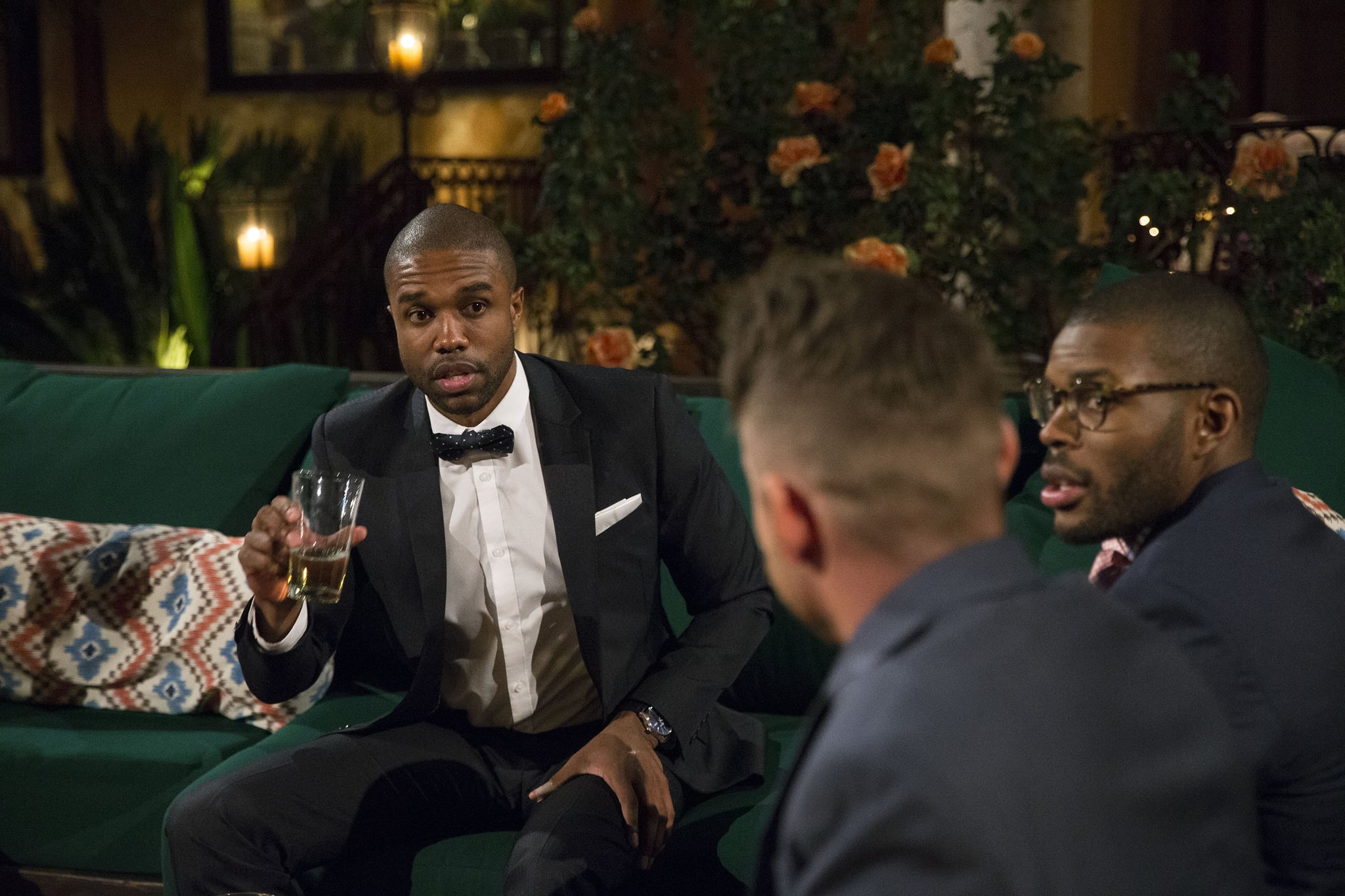 The Bachelor in Paradise controversy over a drunken sexual encounter between Corinne Olympios and DeMario Jackson just got a whole lot more complicated. Shortly after Corinne spoke out about the incident, saying "something bad obviously took place" and noting that she'd hired high-powered Hollywood attorney Marty Singer, DeMario also broke his silence with a statement to E! News.
"It's unfortunate that my character and family name has been assassinated this past week with false claims and malicious allegations," the 30-year-old contestant said via his publicist, Eve Sarkisyan-Nunn. "I will be taking swift and appropriate legal action until my name is cleared and, per the advice of legal counsel, will be seeking all available remedies entitled to me under the laws." Warner Bros. is currently investigating the alleged incident (a process that "could take days, weeks, or even months," according to an anonymous contestant), which occurred on the first day of filming Bachelor in Paradise's fourth season at a resort in Sayulita, Mexico. According to reports, DeMario and Corinne began hooking up in the pool while extremely intoxicated, and questions about whether or not she was able to consent to what was happening have been brought up.
"I am a victim and have spent the last week trying to make sense of what happened on June 4," Corinne said in her statement on June 14, relayed by publicist Stan Rosenfield. "Although I have little memory of that night, something bad obviously took place, which I understand is why production on the show has now been suspended and a producer on the show has filed a complaint against the production. As a woman, this is my worst nightmare and it has now become my reality. As I pursue the details and facts surrounding that night and the immediate days after, I have retained a group of professionals to ensure that what happened on June 4 comes to light and I can continue my life, including hiring an attorney to obtain justice and seeking therapy to begin dealing with the physical and emotional trauma stemming from that evening."
Rumors have been flying in the aftermath of the controversy, which host Chris Harrison addressed in an official statement of his own by warning fans that "there's a a lot of misinformation out there." We still don't know exactly what transpired on the set, but hopefully the ongoing investigation will get to the bottom of it. See a full timeline of what's happened here.