Why Was Bachelor in Paradise Season 4 Cancelled?
Bachelor in Paradise Cancelled Over "Allegations of Misconduct" Involving DeMario Jackson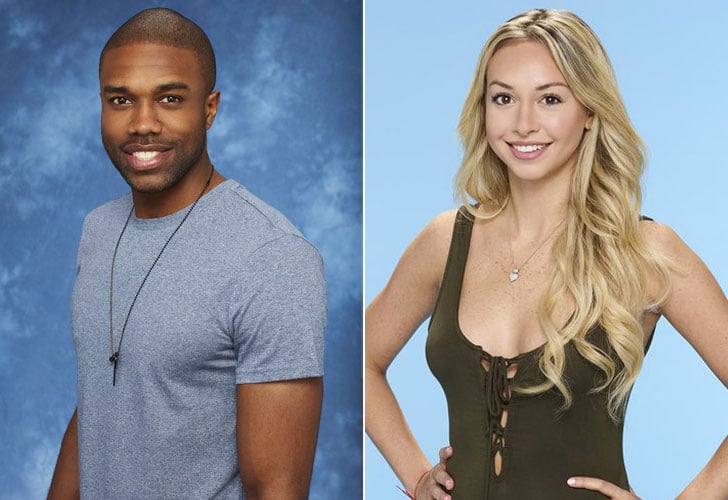 This post has been updated with new information.
The cast list for Bachelor in Paradise's upcoming fourth season was only announced a few days ago in anticipation of its Aug. 8 premiere, but it turns out the Bachelor spinoff isn't happening this Summer after all. The show recently began filming, but ABC announced they'd halted production on Sunday. "We have become aware of allegations of misconduct on the set of Bachelor in Paradise in Mexico," Warner Bros. said in a statement. "We have suspended production and we are conducting a thorough investigation of these allegations. Once the investigation is complete, we will take appropriate responsive action." Although the exact reasoning for the cancellation has yet to be officially made public, multiple sources have come forward to allege that an incident involving Corinne Olympios (from Nick Viall's season of The Bachelor) and DeMario Jackson (a recent contestant on Rachel Lindsay's The Bachelorette) got extremely out of hand.
Shortly after news broke on Sunday, LA Times writer Amy Kaufman spoke to a source close to Bachelor in Paradise who revealed production on the show was reportedly being shut down because of Corinne and DeMario getting physical in the pool. "On the first day of production, Sunday, DeMario and Corinne got extremely drunk, per my source," Kaufman tweeted. "Corinne came up to DeMario at the bar and kissed him. They proceeded to the pool, where they got naked. From this point forward, things turned into 'soft-core porn.' They did not have sex. But it was very raunchy." A producer who witnessed the hook-up was apparently uncomfortable with what they saw and is now suing the production for misconduct.
On the first day of production, Sunday, DeMario and Corinne got extremely drunk, per my source.

— Amy Kaufman (@AmyKinLA) June 11, 2017
The following day, Monday, a producer who witnessed this hook-up did not show up to work.

— Amy Kaufman (@AmyKinLA) June 11, 2017
DeMario and Corinne were both shown footage of their hookup during their interviews in the days following their rendezvous.

— Amy Kaufman (@AmyKinLA) June 11, 2017
By Monday morning, two sources told People that what happened was more serious than simply a drunken hook-up; the female contestant may have been too drunk to consent during the sexual encounter. "The show absolutely values the primacy of consent, and this instance it appears as though conduct allegedly occurred without the proper consent having been given," one source revealed to the magazine, who didn't specify if the female contestant in question was Corinne or not.
An anonymous contestant on the show further explained to People that the other cast members are angry the situation escalated to that point at all. "People are pissed, and not just at DeMario. We're pissed that this whole thing happened," the contestant said. "They could have seen that she was drinking too much and that he was taking advantage. They could have stopped this before it got this far. But they decided to let it go, and let it happen, and see what happened? So, I'm angry at the show, and everyone else is too."
Despite TMZ's early report that "everything was fine" between the pair after the drunken encounter and that DeMario and the woman were on good terms, sources close to Corinne denied it. They alleged to the website that she "was in a blackout state" when the hook-up happened and doesn't remember a thing, but is placing the blame on the producers for not stepping in.
According to blogger Reality Steve (Steve Carbone), cast members have already been flown out of Sayulita, Mexico, where the season was filming, to Houston. So far some of the reality show's alums have spoken out about the situation via Twitter, and one told People that the investigation "could take days, weeks, or even months," meaning Bachelor in Paradise won't be back for a while.


Here's most of the cast at the airport an hour ago. Being told they're being flown to Houston. Still don't know what's going on pic.twitter.com/eNgGp0tyZ1

— RealitySteve (@RealitySteve) June 11, 2017
Check back here for more updates.