Did O.J. Simpson Attempt Suicide in Kim Kardashian's Room?
Yes, the American Crime Story Scene in Kim Kardashian's Bedroom Really Happened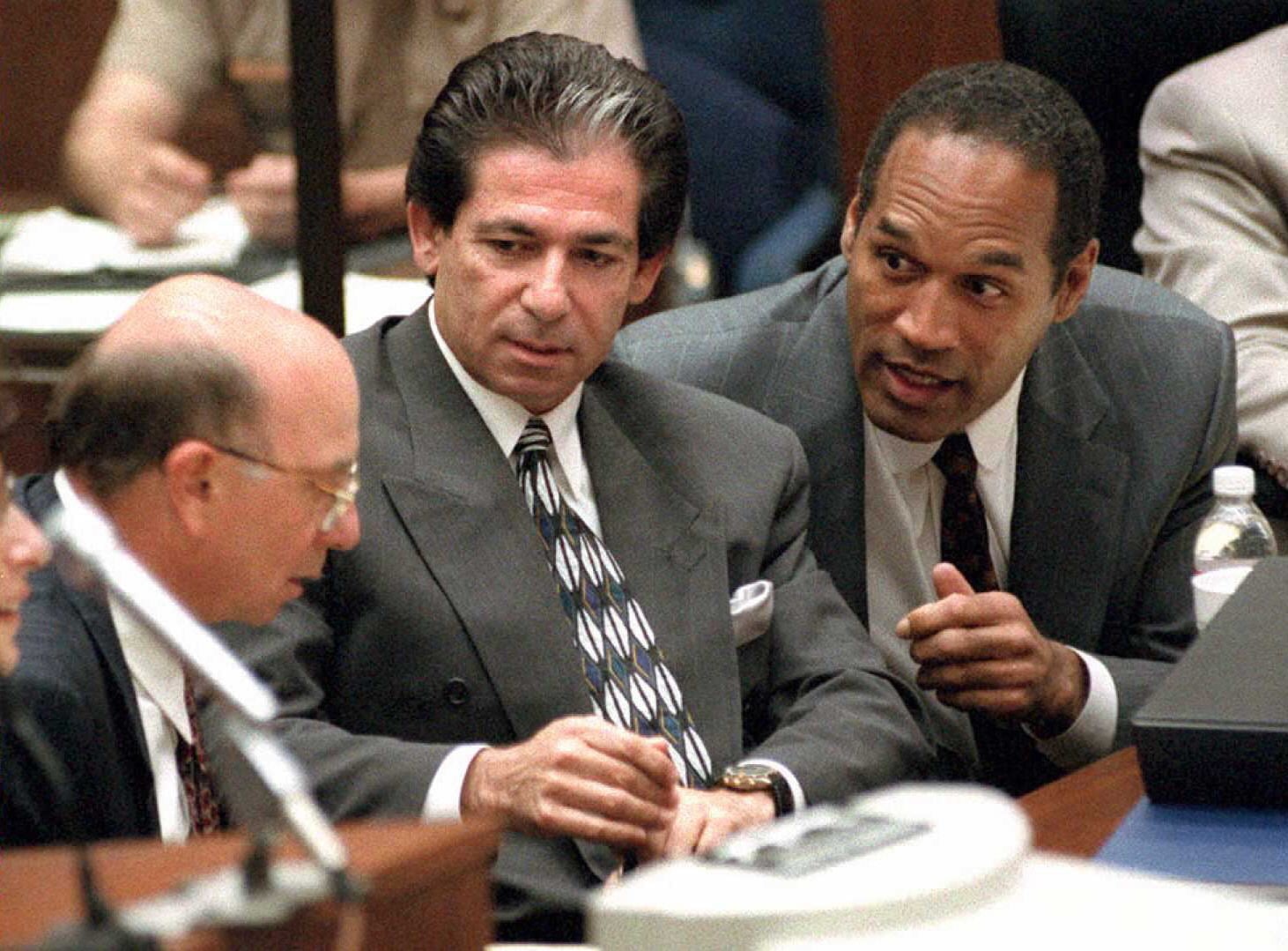 Image Source: Getty
Ryan Murphy's new series premiered on Wednesday, and one scene in particular may have left you with quite a few questions. The first episode of The People v. O.J. Simpson: American Crime Story introduces all the key players in O.J. Simpson's infamous trial for the 1994 murder of his ex-wife, Nicole Brown Simpson, and it ends on a rather precarious note.
Simpson (played by Cuba Gooding Jr.) is holed up at the house of his close friend, Robert Kardashian (David Schwimmer) — yes, as in Kim, Khloé, Kourtney, and Robert's father. There's a warrant out for his arrest and he's scheduled to turn himself in to the police, but instead, we see him sitting at Kardashian's desk writing out his will and letters to his fans, his children, and his mother. Kardashian goes to console him, and it's revealed that Simpson has a gun in his hand. He threatens to kill himself, eventually moving into a bedroom. "Please, this is where my daughter sleeps," Kardashian says. "Do not kill yourself in Kimmy's room!" Simpson doesn't, and instead escapes out the back and takes off in his white Bronco.
But did this really happen, or was it for dramatic effect? According to Lawrence Schiller, author of American Tragedy: The Uncensored Story of the O.J. Simpson Defense, this story isn't an exaggeration. Simpson actually made a voice recording of himself, which Schiller described to 20/20 as "almost like a suicide tape." He then went into Kim's bedroom with a gun and pictures of his children and Nicole Brown Simpson.
Robert Kardashian told Schiller that Simpson said, "I'm going to kill myself in this room," to which Kardashian responded, "You can't. This is my daughter's bedroom. My little girl Kim sleeps here. I can't have my little girl in this bedroom, and every time I come in here, I'm going to see your body lying in this. You can't do that."
So yes, this incident is entirely based on fact. It will be interesting to see what other insight the series will provide into the case. Until then, check out the cast next to their real-life counterparts!