Will Don Rickles Voice Mr. Potato Head in Toy Story 4?
Never Fear, Mr. Potato Head Fans — Toy Story 4 Will Still Include the Late Don Rickles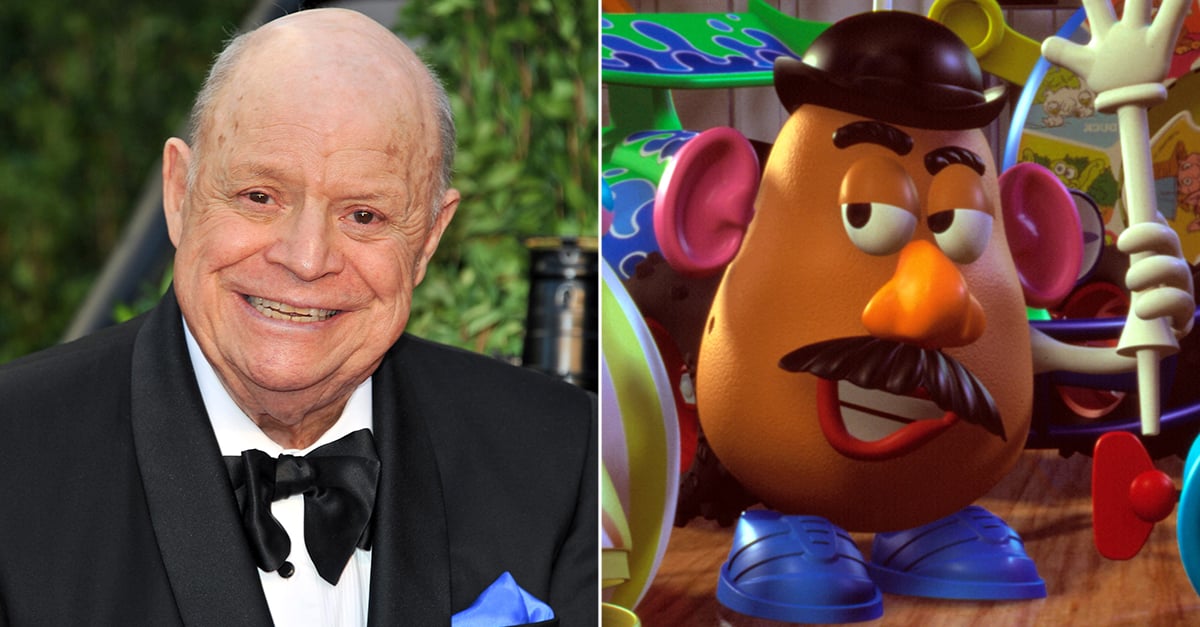 Image Source: Getty / George Pimentel
For a married spud with a sharp tongue and constantly changing parts, Mr. Potato Head is unarguably an iconic character in the Toy Story franchise. Voiced by late legendary insult comedian Don Rickles, the surly potato head has been part of the franchise since the first Toy Story in 1995. Fans have been wondering if the voice of Rickles, who died in April 2017 at 90 years old, would be used for the upcoming Toy Story 4, and on March 28, director Josh Cooley alleviated those worries by confirming that Rickles's voice will be featured in the film.
"All of his pieces may be replaceable, but his voice is not," Cooley tweeted on Thursday. "Honored he signed on for TS4, honored he's in TS4."
"Some people say funny things, I say things funny." -Don Rickles
All of his pieces may be replaceable, but his voice is not. Honored he signed on for TS4, honored he's in TS4. pic.twitter.com/Q7cTRSQNwh

— Josh Cooley (@CooleyUrFaceOff) March 28, 2019
Toy Story 4 was announced in November 2014 with a majority of the main cast — including Rickles — having signed on for the film. But Rickles died two-and-a-half years later without recording any dialogue, since the script was still being written. According to Cooley, thanks to the magic of technology, and with permission from Rickles's family, the studio was able to incorporate previously recorded and unused voice segments to include him in Toy Story 4.
"Of course, we loved Don obviously, and after he passed, his family contacted us and asked if there was any way that we could create a performance using the recordings that we had," Cooley told Entertainment Weekly. "We went through, jeez, 25 years of everything we didn't use for Toy Story 1, 2, 3, the theme parks, the ice capades, the video games — everything that he's recorded for Mr. Potato Head. And we were able to do that. And so I'm very honored that they asked us to do that, and I'm very honored that he's in the film. Nobody can replace him."
We couldn't have said it any better ourselves! See Mr. Potato Head and the whole gang on another wild adventure when Toy Story 4 hits theaters on June 21.