Facts About Ed Sheeran's Song "Shape of You"
7 Things You Didn't Know About Ed Sheeran's "Shape of You"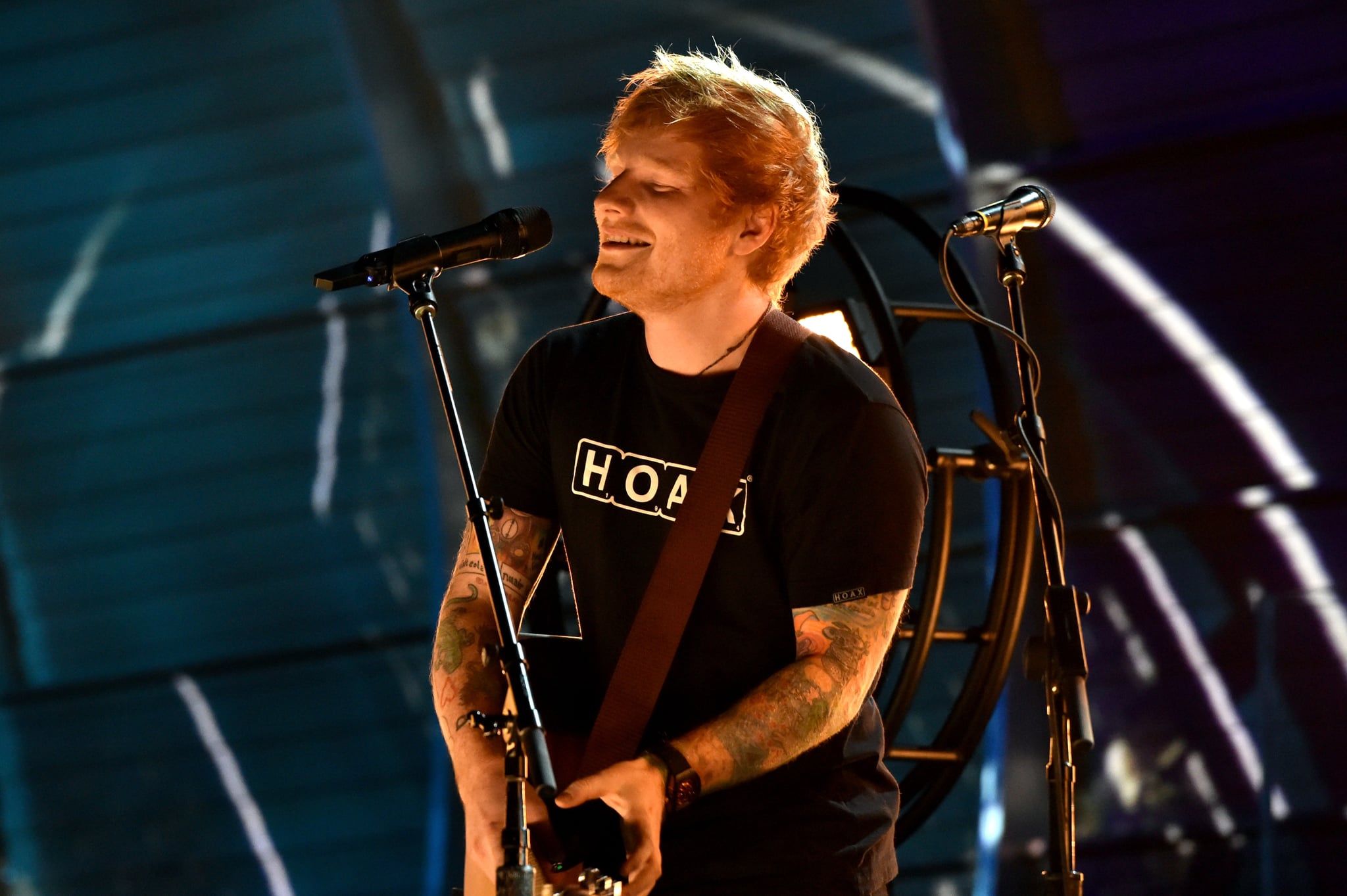 At the beginning of the year, Ed Sheeran emerged from from a year-long hiatus with two very different new songs. While "Castle on a Hill" has more somber vibes, the other song, called "Shape of You" has more a beat to it. Recently, the latter song seems to have gained Sheeran's favor; he sang it on Saturday Night Live, and the very next day he performed it at the Grammys. With so much attention on the song (and a fire dance video, to boot), we decided to uncover a few fun facts about Sheeran's new sound.
1. It Was Originally Meant For Rihanna
In an interview with BBC Radio back in January, Sheeran revealed that he originally wrote the song with Rihanna in mind. "We were writing this song and I was like, 'This would really work for Rihanna.'" he revealed. "And then I started singing lyrics like 'putting Van The Man on the jukebox' and I was like, 'Well, she's not really going to sing that, is she?' And then we sort of decided halfway through that we were just going to make it for me."
2. Then It Was Meant For Someone Else
In the same interview, Sheeran explained that Rihanna wasn't the only artist the song was going to go to. Once he brought the song to his label, he suggested that it go to Rudimental, a British band. It was his label, actually, that suggested he use it for himself.
3. He Probably Wrote It About His Current Girlfriend
Although Sheeran tends to keep pretty private about his relationship with Cherry Seaborn, there's evidence the song is about her. After all, Sheeran says above he was the one working on the lyrics. Of course, "I'm in love with your body" is a dead giveaway, but other hints (like the "thrifty" first date) hearken back to what might be Sheeran's younger years. And, as Sheeran has said before, he and Seaborn grew up three or four miles away from each other.
4. It Wasn't Supposed to Be on His New Album
Another fun fact from that BBC Radio interview: "Shape of You" almost didn't make the cut. "This was the last song that was finished," he said, "and I just didn't put two and two together that this was even going to be on the album. I just kind of wrote it and was like 'Oh, that was fun.'"
5. He Almost Forgot That Signature Style He Used For His Grammy Performance
After taking his hiatus, Sheeran admitted he had forgotten the words to some of his most popular songs, and he had to relearn how to use a looping station. The machine is a signature of his performance style; it lets him loop his own sounds and, in essence, to put on a one-man show. He actually just did it during his Grammys performance, if you want to get a sense of what we're talking about.
6. One of the Songwriters Has a Very Famous Girlfriend
Sheeran revealed that he worked on the song with Johnny McDaid, whom you might remember is dating Courteney Cox! The two have had a rocky relationship, and called off their engagement last year. However, in the Fall, they were reportedly back together, so as far as we know, things are going OK.
7. It Has Ties to a Very Famous Girl Group
If you think "Shape of You" sounds familiar for some reason, but you can't quite put your finger on it, we might have an answer for you. After the song premiered TLC fans were quick to point out how similar it sounds to the iconic girl group's "No Scrubs." The Real Housewives of Atlanta star Kandi Burruss and Tameka Cottle (a.k.a. Tiny Harris), who were originally a part of multiplatinum R&B group Xscape, were the ones who wrote the 1999 hit, and are now listed in "Shape of You"'s ASCAP credits. Although the reasoning behind their addition is unclear, Burruss thanked Sheeran for allowing her and Harris to "share in the success" of the song on Instagram.