Fargo TV Show Review
5 Reasons the Fargo TV Show Is Just as Good as the Movie
As a fan of Joel and Ethan Coen's 1996 crime film, Fargo, you may understand why I've been skeptical about FX's TV adaptation. Why do we need a series when there's a perfectly good movie? What if some of the magic gets lost in translation? I felt a little better when I read that the Coens would be executive producers on the series, but I still wasn't sure I could get into it — especially given how different it would be from the movie. I've never been more glad to be proven utterly wrong. The drama premiered this week on FX, and we have a few reasons why this is your new must-see TV show.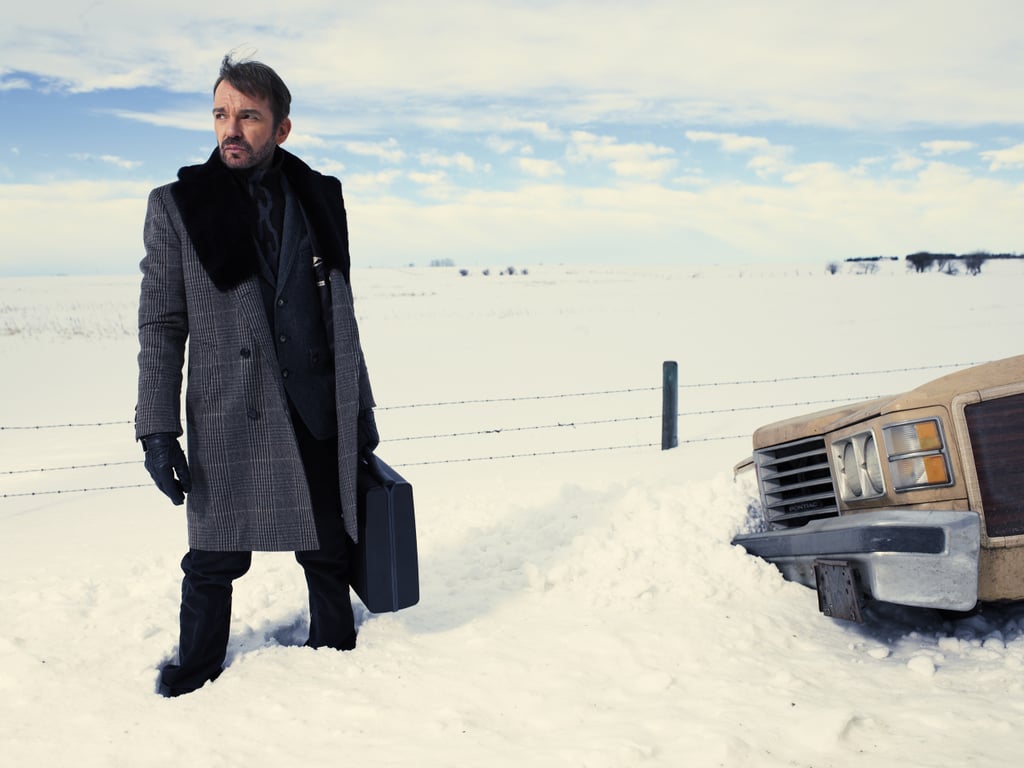 Billy Bob Thornton

is magnetic. Maybe I just haven't been paying enough attention to Billy Bob Thornton lately, but the guy is transformative here as a drifting hit man who shows up in town. He's slightly psychopathic (I mean, he murders people for a living), but you also kind of can't help but like him. It's a total mind trip.
Martin Freeman's accent is unbelievably good. One of the things everyone remembers about the movie is the serious Minnesotan accents, so when England's Martin Freeman (aka Bilbo Baggins from the Hobbit series) was cast in the TV show, it seemed like a strange choice. I'll admit it's weird hearing (and seeing) an American accent come out of Freeman's mouth, but he's really good at it! There was only one point at which I detected his native inflection.
It's totally violent. Afraid the TV show might not be able to pull off some of the graphic content of the movie? OK, there might not be anyone going through the wood chipper, but that's been done already. The show absolutely continues to bring the eye-popping violence the Coen brothers are known for. Because it's on cable, expect about the same level of gore as The Walking Dead, except zero zombies.
The cast is just brilliant. In addition to Thornton and Freeman, cast members include Allison Tolman, Colin Hanks, and Bob Odenkirk. Tolman, who you probably don't recognize from anywhere, given that she only has a few acting credits, is infinitely watchable as a talented cop working her way up the ranks in the small town. Oliver Platt and Glenn Howerton (It's Always Sunny in Philadelphia) appear later in the season, and Kate Walsh has a hilarious part in the pilot.
It's funny. You know what goes well with grisly murders? Comedy. One of the things that is so appealing about the movie is that it tackles serious stuff, but the characters and situations also manage to evoke laughter. The show succeeds in the same way; it's as dark as True Detective but with more of a sense of humor.