Food Whore Book Excerpt
Read an Exclusive Excerpt From Food Whore: A Novel of Dining and Deceit
Jessica Tom's debut novel, Food Whore: A Novel of Dining and Deceit, isn't out until next week — but consider this exclusive excerpt an amuse-bouche. The book is already garnering stellar reviews, and while it's a work of fiction, the story loosely mirror's Tom's own career trajectory; like her novel's main character, Tia Monroe, she too moved to New York City determined to make it in the food industry. Check out this selection from Chapter Four of the novel, courtesy HarperCollins Publishers, and see why it's shaping up to be one of Fall's most tempting reads: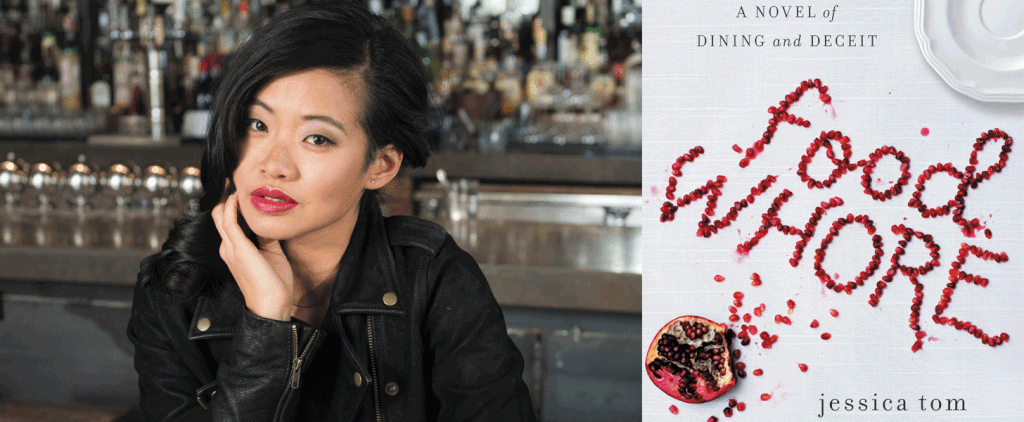 I felt like an intruder. First, I had arrived underdressed in jeans, a black V-neck sweater, and loafers with barely attached soles. Second, I had no idea what working at a restaurant entailed. I had spent the last year mapping out my career with Helen: I'd run to the bodega while Helen did the prep work. We'd make a mess in her tiny home kitchen. We'd compare notes over just-out-of-the-oven pound cake, eaten off vintage cloth napkins.
This was not that. The restaurant was all grand dining room and decorum. The aprons were crisp and snow white. The glassware and china pinged with a sharp perfection. The place sparkled with class.
I shot a text to Elliott saying that I was way out of my league. He responded not to worry and that I could choose a restaurant for dinner that night and tell him about my experience then. I instantly relaxed. Even if the afternoon was a disaster, at least I had Elliott.
"Are you Tia?" a small, narrow-hipped man asked. He wore a blue-and-white-striped French-cuffed shirt and a navy sport jacket with a slight nubby texture, like the underside of a thin-crust pizza. "I'm Jake Ferguson. Welcome to the restaurant. Come this way." He moved his hand toward my elbow, not quite touching it, and I took his lead.
People filed in as Jake showed me the coatroom, the kitchen, and parts of the dining room hidden from public view.
"This is the water station; this is where we hide the washcloths. Here's where we leave notes for the rest of the staff and keep pictures of key critics."
He revealed a cabinet lined with labeled photos of food writers and their media outlets: Kane Hart, critic at New York, Richard Callahan at the Village Voice, Aria Ramos from the blog Sexy & Hungry in NYC, and others. But there was one face and name that took precedence over them all: Michael Saltz, New York Times.
They had two pages of bullet points about him and seven photos. But they sure weren't of the same skinny, serpentlike man I had met almost two weeks ago. The Michael Saltz in these pictures was plump, formidable, his shirt barely stretching over his belly. But the pictures were faded. The most recent one was dated from last summer.
"Yes, the Big Guy. Public Enemy Number One, Michael Saltz," Jake said, then closed the cabinet.
Did he realize these photos were totally off?