Fury Movie Review
4 Reasons Fury Is a Must-See, Besides Brad Pitt
Brad Pitt is the marquee name in Fury — but he's not the only reason to go see it. David Ayer (End of Watch) directed the WWII drama about a five-man tank unit carrying out a dangerous mission on enemy territory, and it's not for the faint of heart. From the very first scene, Fury shows the extreme brutality of war. Likewise, Pitt's character, ominously nicknamed "Wardaddy," hands out his own style of punishment. He's a highlight of the film, but there's so much more to this movie that will captivate you. If you're thinking about seeing it, you absolutely should. Here's why.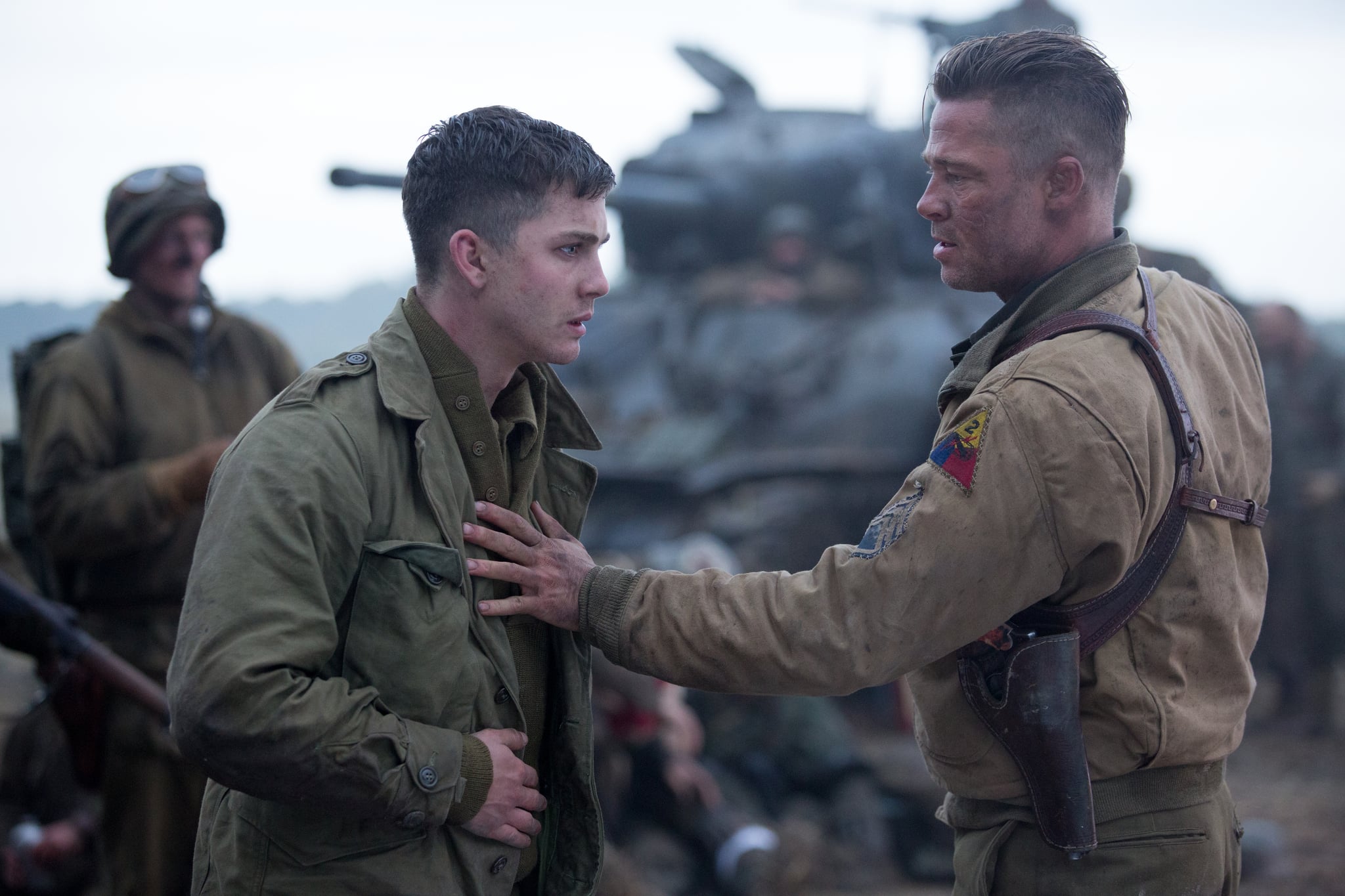 The chemistry between the actors is palpable. The movie opens with the loss of a member of Wardaddy's five-man team. He and his men (Michael Peña, Jon Bernthal, and Shia LaBeouf) have been fighting together for years, and their group dynamic shifts when a young new soldier (Logan Lerman) is assigned to take over for their old friend. The men trust each other with their lives, and their love for one another really comes across on the screen. They might not always like each other (and you might not always like them, either), but their sometimes comical brotherhood feels real, and it's touching to watch.
Logan Lerman proves he's not just a child actor. Most people probably know Lerman best for his roles in The Perks of Being a Wallflower or the Percy Jackson films, but he's not that kid anymore. Sure, it's only been a couple of years, but his character goes from a scared kid who signed up as a typist for the army to a tank-commanding man of honor over the course of the film. You can actually see Lerman's remarkable, star-making transformation.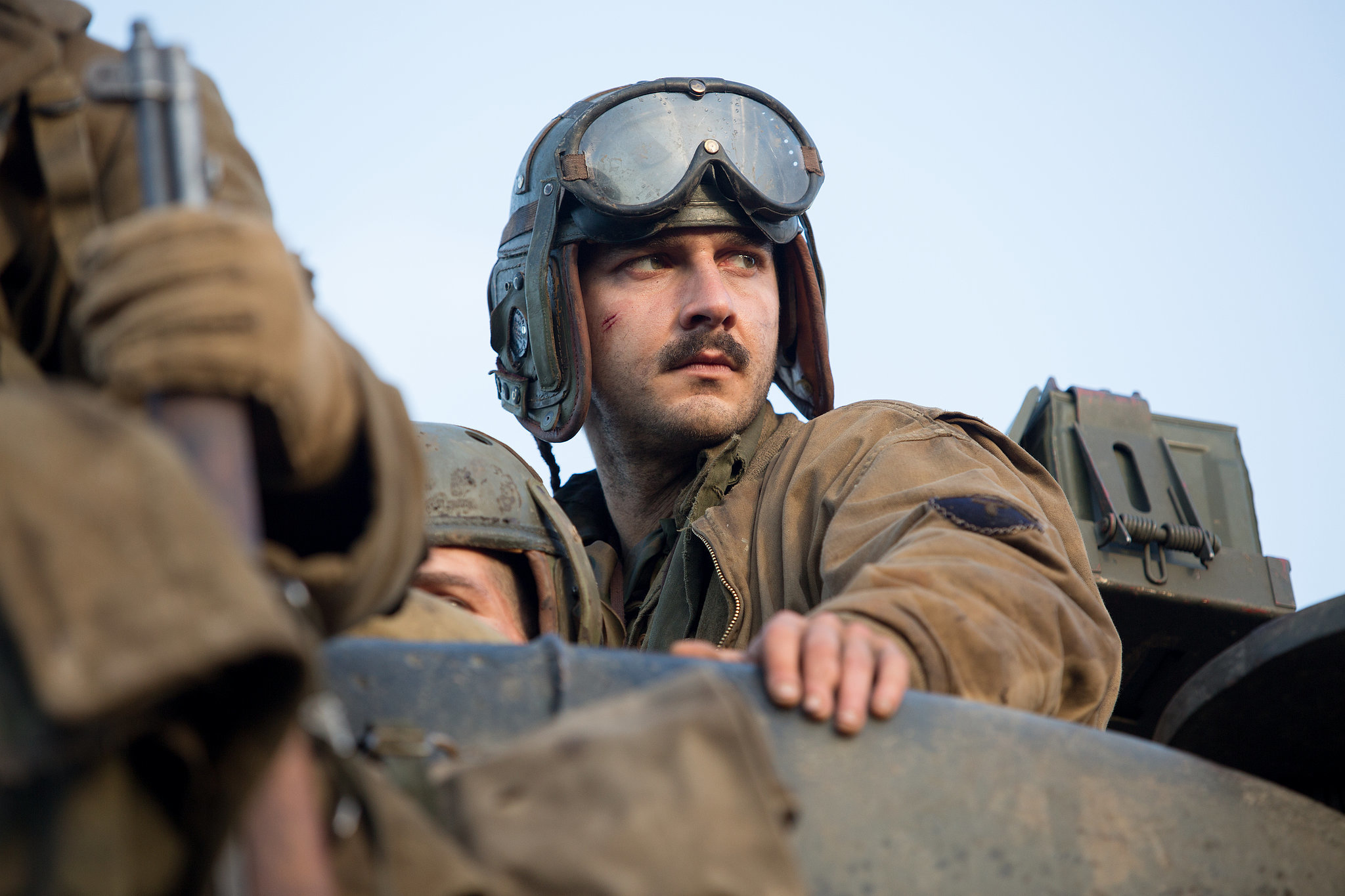 Shia's method acting pays off. LaBeouf did some pretty intense prep work for this film. He had a tooth removed (which he showed off on Twitter), he cut his own face, and he recently admitted that he pretty much just stopped showering completely during filming. Despite how you may feel about his approach, he's fantastic in the film as a religious soldier nicknamed "Bible." His character is the quietest of the crew, but he's magnetic and scene-stealing.
The story will stay with you. By their very nature, movies about WWII are intense. With its bland color palette and oppressive score, Fury is particularly bleak. The movie will put you on edge, and it's distressing to watch in parts, but it's so effective in getting you to see and feel a fraction of what these soldiers had to go through. Fury puts you right in the trenches and the confined space of a tank, but it's worth the discomfort to gain a greater understanding of this part of our history.