Game of Thrones Season 8 Theory About Daenerys's Hair
Why Daenerys's Ultimate Fate May Have Already Been Revealed . . . by Her Hair
Could Daenerys Targaryen's hair be full of secrets? Game of Thrones' final season is hurtling toward its April premiere, but it's possible that Emilia Clarke unknowingly spoiled her character's ultimate fate way back in September 2017 with an innocent-enough Instagram. Posting her hair transformation just before filming on the last season began, Clarke revealed that for the first time, she had her own hair dyed platinum, a departure from the previous seasons' practice of using wigs for the blonde ruler.
The naturally brunette actress wrote, "I done did it. Mother of dragons meet Emilia. Emilia meet mother of dragons. If you squint just so you might never know. All hail to the magnificence of @kevalexanderhair and @candicebanks74 the genius creators of 'KHALEESI WIG' (and not forgetting all the hair on game of thrones for 8 glorious years) for at long last making this magical moment a reality."
All the focus here is on the color change, but we didn't pay much attention then to the length of her hair (other than it being a really chic pixie cut) until Queer Eye and Gay of Thrones star Jonathan Van Ness made a superimportant point about it in Entertainment Weekly's recent GOT-devoted issue. "Her hair's really short now. If I was reading into that, I wonder if [Daenerys] experiences a haircut, which we know on Dothraki culture means you got beat."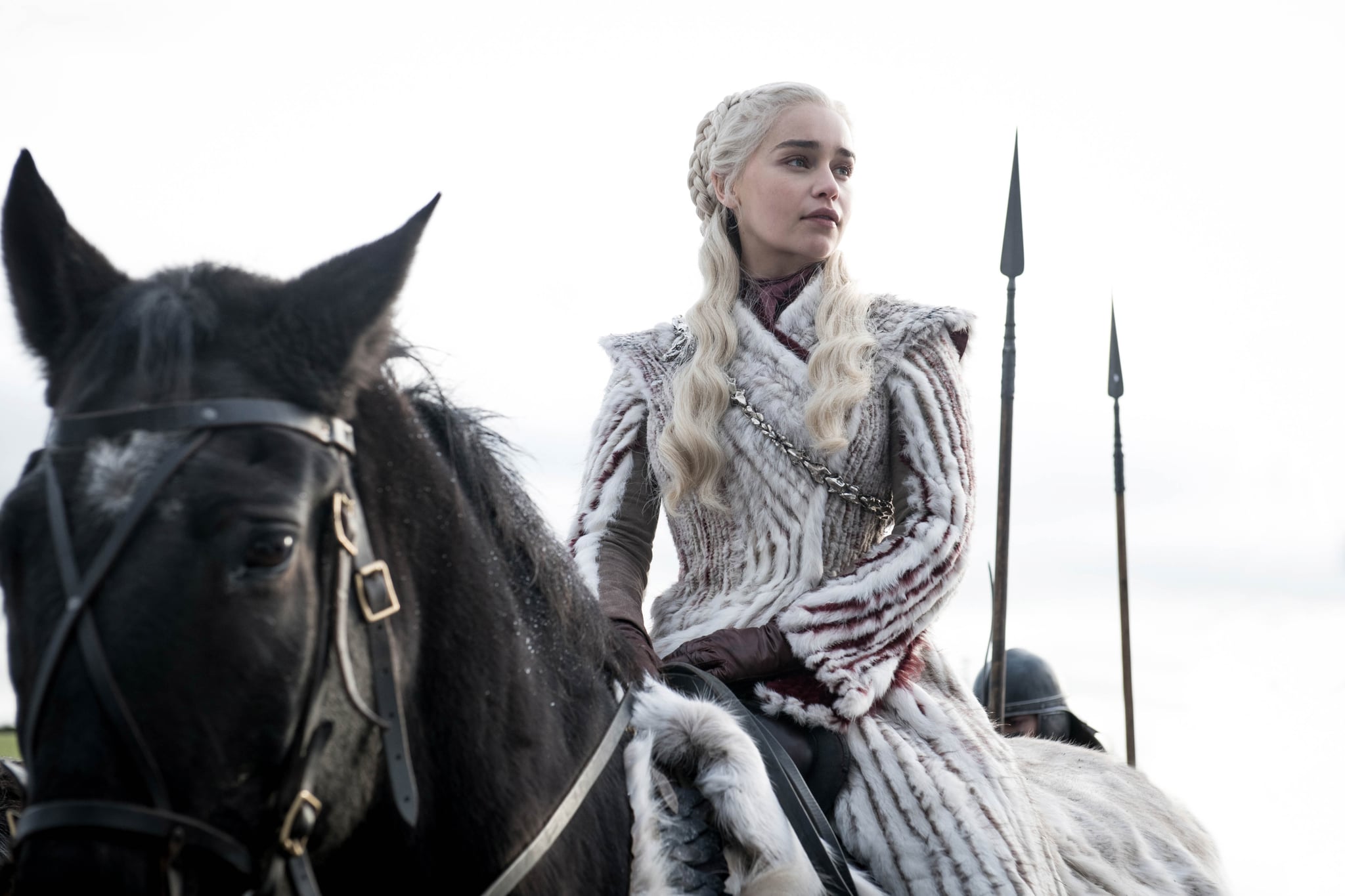 That's right — the glorious locks of Dothraki khals are, in fact, cut when they lose in battle — and in this image, Clarke's hair is extremely short. Now, we know that bleaching this much is very hard on hair, and maybe it made sense to stave off the damage, but let's entertain this for a minute. Daenerys is one of the candidates for the Iron Throne, and is going headfirst into battle for it, specifically the much-anticipated Battle of Winterfell. It's technically more likely that Dany will lose than win, given how often our faves lose their lives on this show, and George R. R. Martin has never promised us a happy ending.
However, it doesn't necessarily mean she will die; Daenerys losing in battle and only losing her hair could also be seen as a good thing — she loses a battle, not the war, and thus survives. Of course, we'll be waiting to see if she ends up on the Iron Throne — or if anyone does.