George Clooney in Catch-22 TV Show
George Clooney Is Making His Grand Return to TV by Adapting a Classic Novel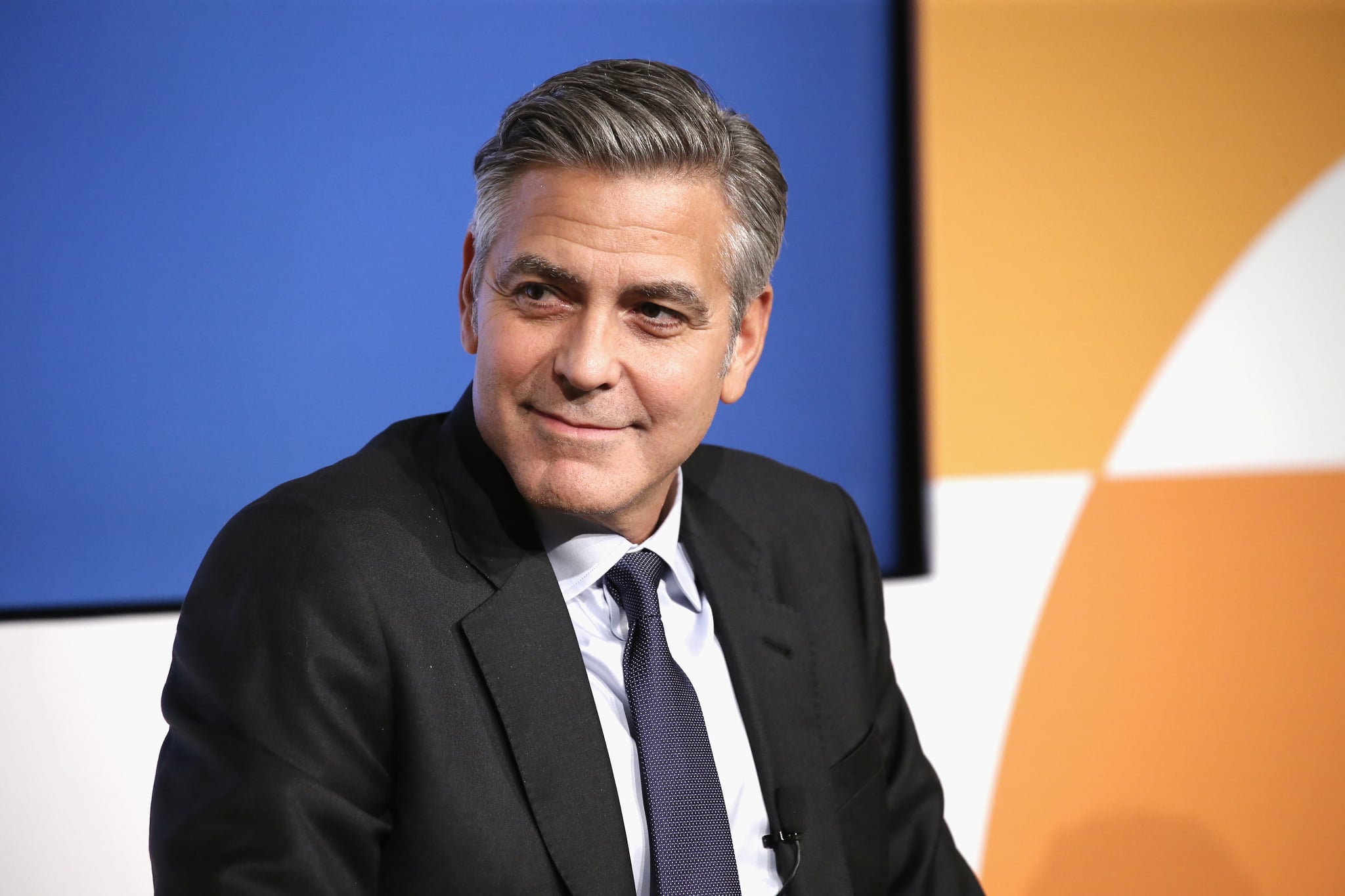 Eighteen years after ending his run as Dr. Doug Ross on E.R., George Clooney is returning to the small screen. The Suburbicon director will direct and star in a limited series adaptation of Joseph Heller's 1961 novel Catch-22, per Variety. With other big movie stars like Nicole Kidman and Anthony Hopkins making award-winning and nominated jumps to "prestige" TV shows (Big Little Lies, Westworld), Clooney's decision to do so himself seems like a smart choice.
Catch-22 follows US Air Force Captain John Yossarian as he gets caught up in a bureaucratic paradox in Italy in the midst of WWII. If a soldier declares insanity to be released from duty so as to avoid participating in dangerous missions — only an insane person would continue to fly into certain danger — doesn't his declaration inherently demonstrate sanity? Our minds are already short-circuiting.
Clooney will appear as Yossarian's commander, Colonel Cathcart, and we can already sense the best supporting actor Emmy nomination. The series will reportedly begin shooting in early 2018, and is cowritten by Luke Davies and David Michôd, who will also executive produce. Also on board as a producer is Grant Heslov, who coproduced Argo alongside Clooney in 2012.
Image Source: Getty / Neilson Barnard