Good Girls TV Show Review
I Could Give You 100 Reasons to Watch Good Girls, but Here Are My Top 3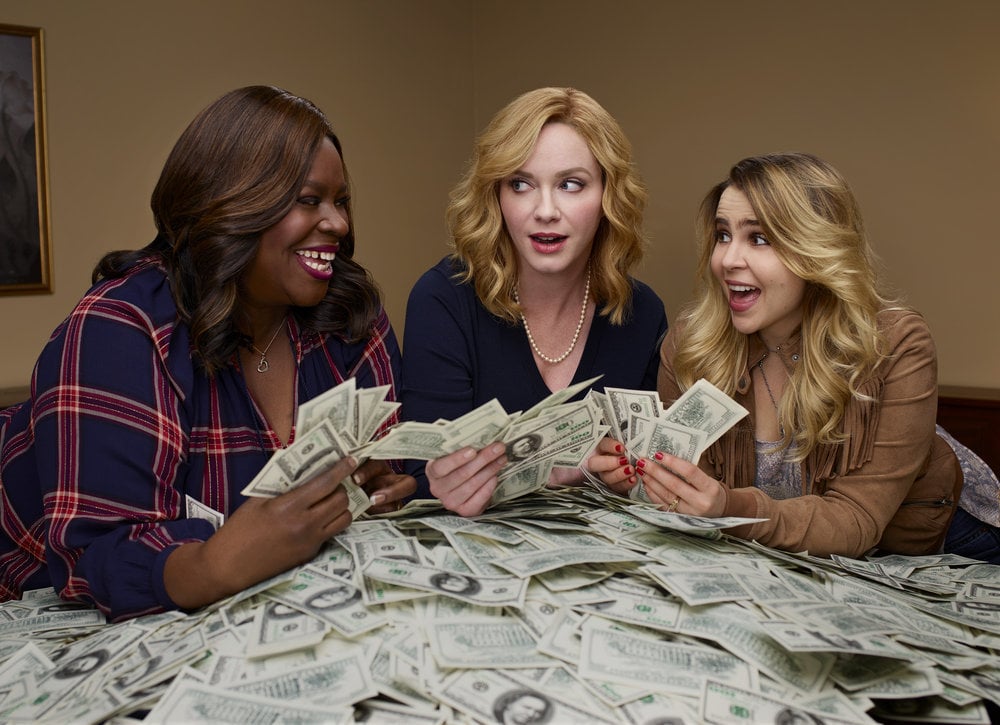 It's safe to assume that whoever said money can't buy happiness never had three crushing mortgages to pay, a looming custody battle to fund, or a little girl with an expensive, life-threatening respiratory illness. The mothers in Good Girls — Ruby, Annie, and Beth, played respectively by Retta, Mae Whitman, and Christina Hendricks — have all of those problems . . . and then some.
The pilot for NBC's crime dramedy, which aired on Feb. 26, follows the trio of suburban, cash-strapped moms as they joke around with each other about how much easier life would be if they could just rob their local grocery store. The $30,000 inside the vault in the back is just sitting there, right? And the store is insured. Who would they be hurting if they took it? Those jokes turn into a very real plan once all three of their lives take unfortunate turns — cheating spouses, insurmountable medical bills — and Annie, Beth, and Ruby make off with the money.
In a perfect world, they'd ride off into the sunset, scot-free. But that perfect ending wouldn't make for a very interesting story and fortunately, this hilarious, unexpectedly moving, and fast-paced show has already packed plenty of twists into the pilot alone. If you still need a few more reasons to watch, read on for why Good Girls is about to become your next TV obsession.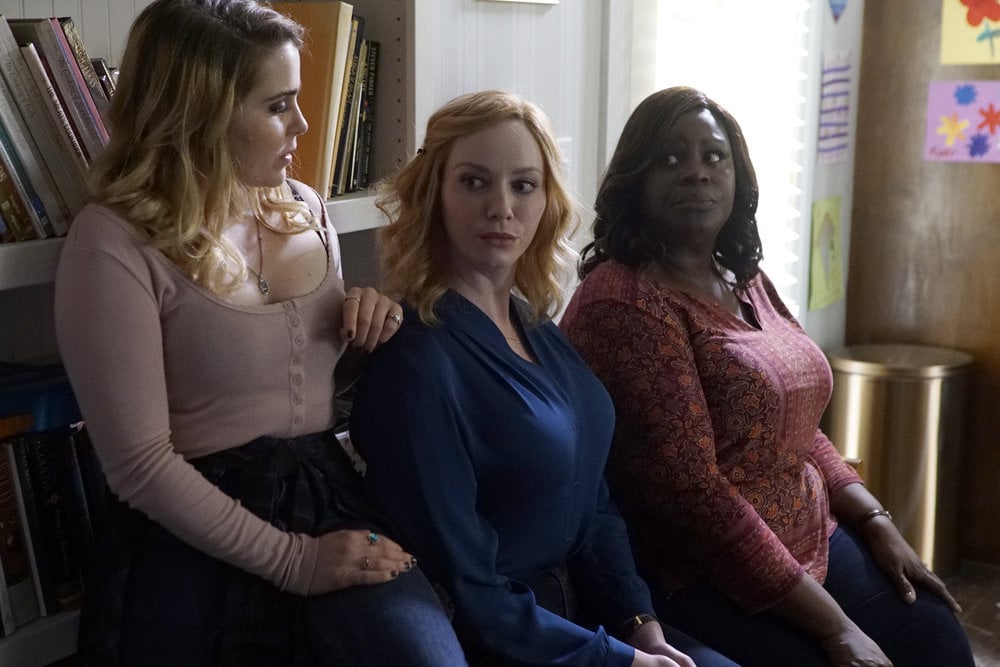 1. The Chemistry Between the Main Characters
Whitman, Hendricks, and Retta could not have been more perfectly cast. Every scene with the three of them in it is better than the last. At first glance, it doesn't seem like these women would get along in real life. Would Ruby — a diner waitress and mom to young, sick Sara (Lidya Jewett) — or Beth — a stressed-out housewife trying to balance her four kids and failing marriage — really put up with the antics of brash, impulsive single mom Annie? Well, Annie clearly gives them a reason to get out of their ruts, and the other two bring her back down to earth. Somehow all three of them mesh together in the best way.
2. The Robbery Creates More of an Interesting Storyline Than You Might Think
Sure, the conceit of an average, everyday person turning to a life of crime to save their family already played out on Breaking Bad, with which Good Girls shares a few definite similarities. But as you discover by the end of the first episode, the grocery store robbery has far more complications for the three heroines than you might think, offering season one plenty of room to grow in interesting directions.
3. Retta's Dramatic Performance
I don't think I need to preach to anyone about how much of a comedic genius Retta is — I still consider every day without Parks and Rec's Donna Meagle in my life a tragedy — but what I wasn't necessarily expecting was such a deeply moving dramatic performance from her as Ruby. All the women have convincing reasons for why they end up robbing that store, but it's Ruby's that is by far the most compelling.
Early on in the first episode, she takes her daughter, Sara, to the doctor. It's an overcrowded office where the doctor barely gives her the time of day, and watching her struggle to get a word in about the research she been doing about an experimental drug is nothing short of heartbreaking. When the doctor finally tells her that the drug costs $10,000 a month out of pocket, seeing her face crumple is no less than a punch to the gut. All of the women have significant problems, but this scene instantly had me invested in Ruby and her family.
Good Girls airs Mondays on NBC.