Grey's Anatomy Trivia
15 Things You Probably Don't Know About Grey's Anatomy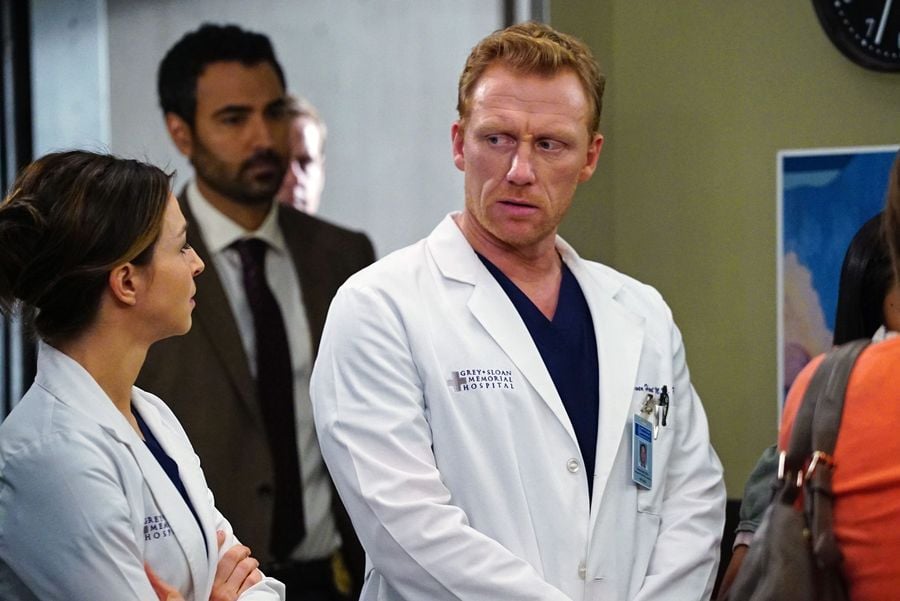 If you're a Grey's Anatomy fan, there's probably not much you don't know about the show. Seeing as we're back in the saddle of Grey Sloan for the new season, we thought we'd put together some of the lesser-known facts about the medical drama. If you do already know some of these trivia bits, then pat yourself on the back, because we dug deep.
The guts and gore you see on screen are not human but are in fact a mix of cow organs, chicken fat, and red jello. Fun!
Rob Lowe was offered the role of Dr. Derek Shepherd but turned it down to star in a CBS drama called Dr. Vegas, which was canceled after five episodes.
Kevin McKidd (aka Dr. Owen Hunt) is Scottish, and hearing his accent will mess you up.
Miranda Bailey was the only role written with a character description ("tiny with blonde curls"), but when Chandra Wilson auditioned for the role, creator Shonda Rhimes knew she was perfect for it.
Before embarking on an acting career, Jesse Williams (Dr. Jackson Avery) taught at a high school in Philadelphia for six years.
The character of Alex Karev was added after the pilot had been shot, so all his scenes were digitally implanted into the episode.
The names on the OR board are the names of Grey's crew members.
The first letter of all the original interns' names — Meredith, Alex, George, Izzie, and Cristina — spell out "MAGIC"!
Before Grey's Anatomy, Rhimes wrote the 2002 movie Crossroads featuring Britney Spears.
Jessica Capshaw auditioned for two other roles before landing the part of Dr. Arizona Robbins. The first was for Nurse Rose (which went to Lauren Stamile), and the second was for Sadie (which went to Melissa George).
ABC told Rhimes that she was using the word "vagina" too much in the show, so she wrote in "vajayjay" instead after hearing one of her assistants say it on set.
Sarah Drew (Dr. April Kepner) went into labor just 13 hours after filming April's birth scene in season 11.
ABC producers fell in love with Sara Ramirez (Dr. Callie Torres) after seeing her in the Broadway show Spamalot, so much so that they let her pick which show she wanted to be on. Of course, she picked Grey's.
Taylor Swift is such a fan of the show that she named her cat Meredith after Dr. Meredith Grey.
Although it's based in Seattle, most of Grey's is shot in Southern California apart from some exterior hospital shots and Meredith's house, which are located in Seattle.