Will Harry Potter Fans Like Horns?
3 Ways Daniel Radcliffe's New Movie Will Remind You of Harry Potter
Three years after the final Harry Potter movie came out, it's fair to say that Daniel Radcliffe has actively distanced himself from the role, taking parts in controversial plays like Equus and provocative movies like Kill Your Darlings. While Dumbeldore is far from the dreary town in Horns, there are a handful of things in Radcliffe's new movie that harken back to his Harry days. The film revolves around Ig Perrish (Radcliffe), a young man who curiously sprouts horns on his head in the wake of his girlfriend's (Juno Temple) mysterious murder. The whole town believes he's guilty of killing the beloved girl, but just when he thinks he's completely screwed, people start behaving really strangely around his horns. It doesn't sound like a Harry Potter movie at all, right? Well, I spotted some evidence to the contrary.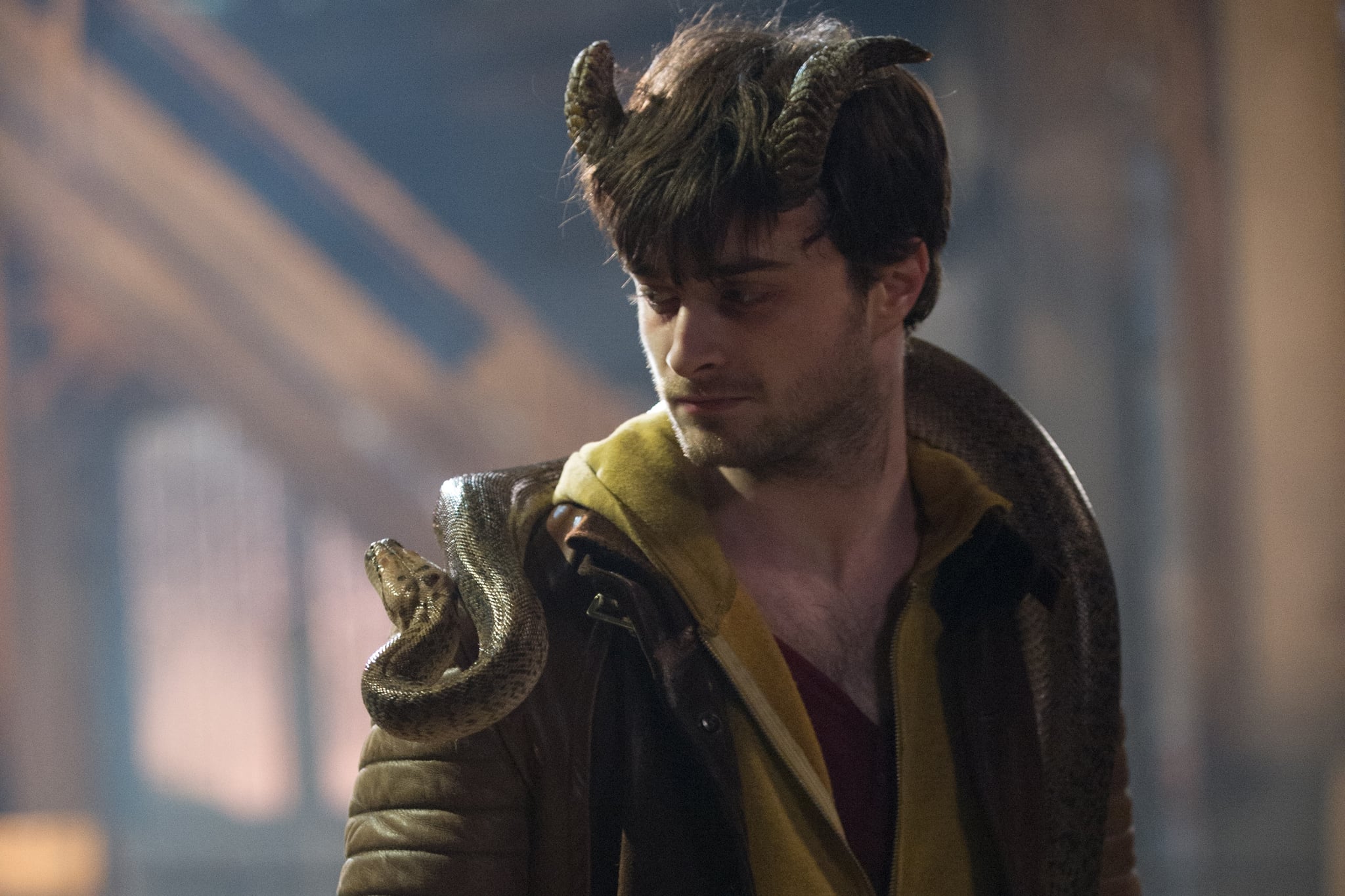 There's a big fantasy element. Ig sprouts horns. Horns. Like, from his head. Not only do they exist, but they give him weird powers of persuasion over people. OK, Harry Potter would never make a bunch of reporters savagely beat each other half to death for an exclusive scoop, but it's still a highly fantastical element. The magic doesn't stop there; the conclusion of the movie takes things to a whole new level. I won't give anything away, but there are some visuals that look like they could have come straight out of Harry Potter and the Deathly Hallows.
Radcliffe is dressed in Gryffindor colors. Though it was apparently not intentional, Radcliffe's character is wearing red and yellow throughout most of the film. Most of the movie takes place in one day when Ig is wearing the same yellow shirt and red leather jacket, so it's kind of impossible not to draw the correlation.
He can communicate with snakes! This is the one that really made me raise my eyebrows. Snakes play a big part in Horns, and while initially they're just lurking around, eventually they swarm around Ig. At first he's scared, but then he realizes that they're coming to him as their master. He doesn't even have to speak Parseltongue; they can just wordlessly communicate.
So, will you see Horns? The movie is set to open in limited release on Oct. 31.