Hocus Pocus Remake Details
Run For Your Lives, Virgins, Because Disney Channel Is Remaking Hocus Pocus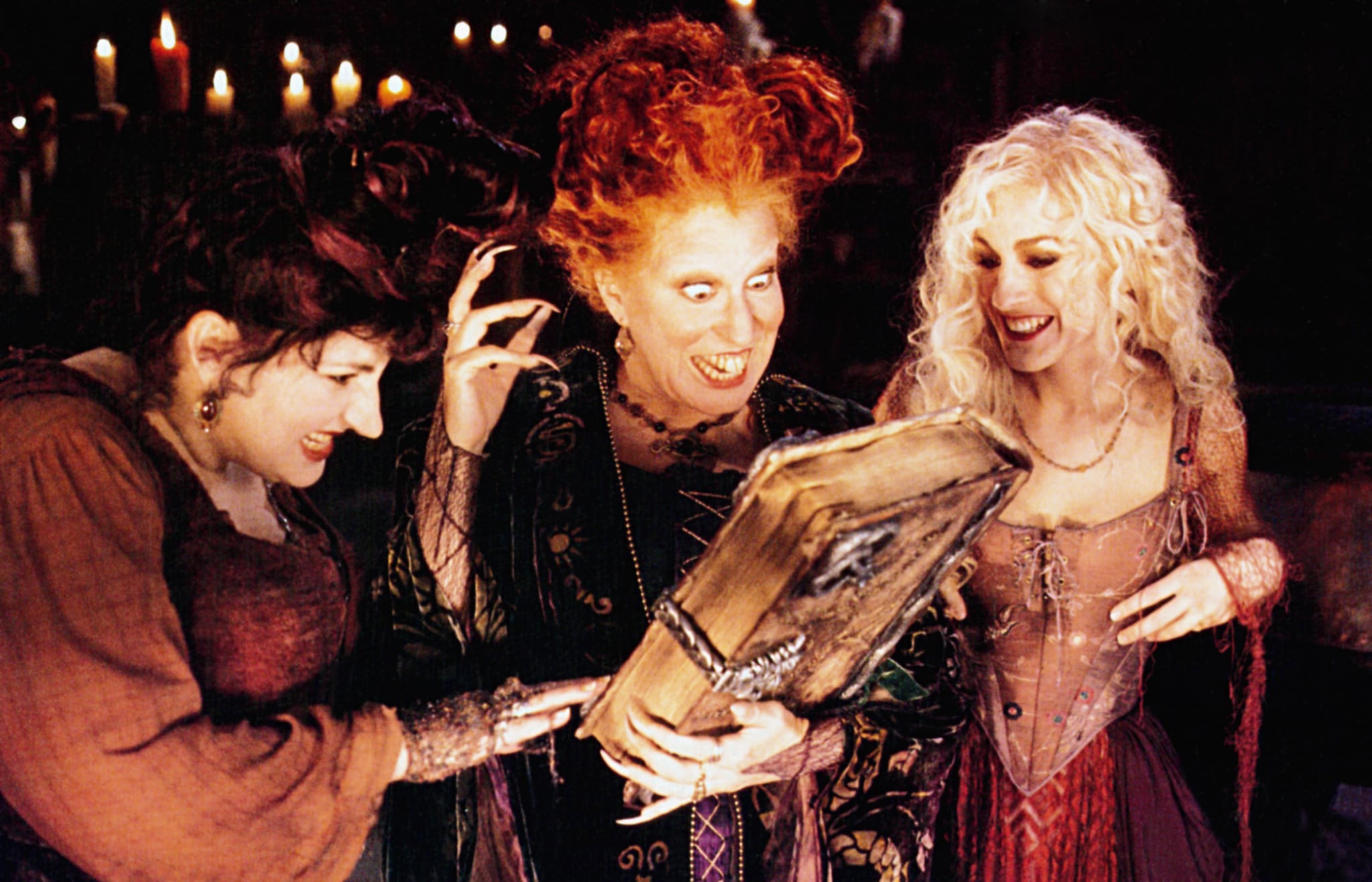 In "Things We Don't Want, Don't Need, and Didn't Ask For" news, Deadline reports that the Disney Channel is rebooting Hocus Pocus as a TV movie. Yes, really.
The remake will be "a reimagining" of the beloved 1993 Halloween film starring Bette Midler, Sarah Jessica Parker, and Kathy Najimy, which has became a cult classic over the years. It's reportedly in the early stages of development, with The Royals's Scarlett Lacey handling the script, while David Kirschner — a producer on the original film — will serve as executive producer. Kenny Ortega directed the original, and although he's gone on to helm Disney Channel's biggest franchises (High School Musical and Descendants), he's currently not involved. The core cast of the first film is also out, since Disney is looking to revamp the story with an entirely new set of actors (womp, womp).
Anyone who is not a fan of the recent trend of reboots and revivals will no doubt be annoyed by the news, but talk of creating a new iteration of Hocus Pocus has actually been floating around for years. In fact, one of the film's writers, Mick Garris, hinted to Forbes earlier this week that a TV project was in the works. "There have been rumors of a Hocus Pocus sequel for the last 10 years that will not die," he said. "I have heard they are developing the script, I haven't been involved in it but I think there will be a sequel it might be for Disney Channel or Freeform or ABC. I think it will be for television but I hear that it is moving ahead."
Despite that, a sequel definitely does not have the seal of approval from the only person who truly matters: Winifred Sanderson. "After all these years and all the fan demand, I do believe I can stand and firmly say an unequivocal no," Midler, who played the iconic witch, told fans during a Facebook chat in 2015. Luckily for any Hocus Pocus purists out there who agree with her, you'll be able to watch a marathon of the flawless original on Freeform in October.