How Does Drogon the Dragon Know Daenerys Is Dead?
Game of Thrones: Drogon's Reaction to Dany's Death Might Be More Meaningful Than You Think
Warning: dragon-sized Game of Thrones season eight finale spoilers ahead!
Eight years after the premiere of its first episode, Game of Thrones still has the power to surprise us with dramatic battle sequences, scandalous sex scenes, and absolutely heartbreaking deaths. In a moment that brought several fans to tears, Drogon, Daenerys's only remaining dragon, mourns his mother's death after Jon Snow tearfully stabs her in the stomach with a dagger. But how exactly did Drogon know Daenerys had been killed so soon? It seems the connection between a mother and her dragons is stronger than we originally thought.
After hatching all three dragon eggs in Khal Drogo's funeral pyre, Daenerys makes it clear that she and all three of her fire-breathing children share a special bond. She's the only person we see on the series who can effectively understand and communicate with the scaly beasts, and she even has the ability to issue commands (Dracarys!) that the dragons obediently follow. Daenerys also selects Drogon as her personal mount when flying, indicating that she has a special connection with all of her children, especially her "first born."
When Viserion is taken down by the Night King and Rhaegal is shot down by the Iron Fleet, more fuel is added to Daenerys's fire, making her even more determined to sit on the Iron Throne after feeling the loss of two of her dragon children. In a moment of anger and weakness, Daenerys takes control of Drogon and burns down King's Landing, but it's possible that Drogon knows exactly what he's doing the entire time.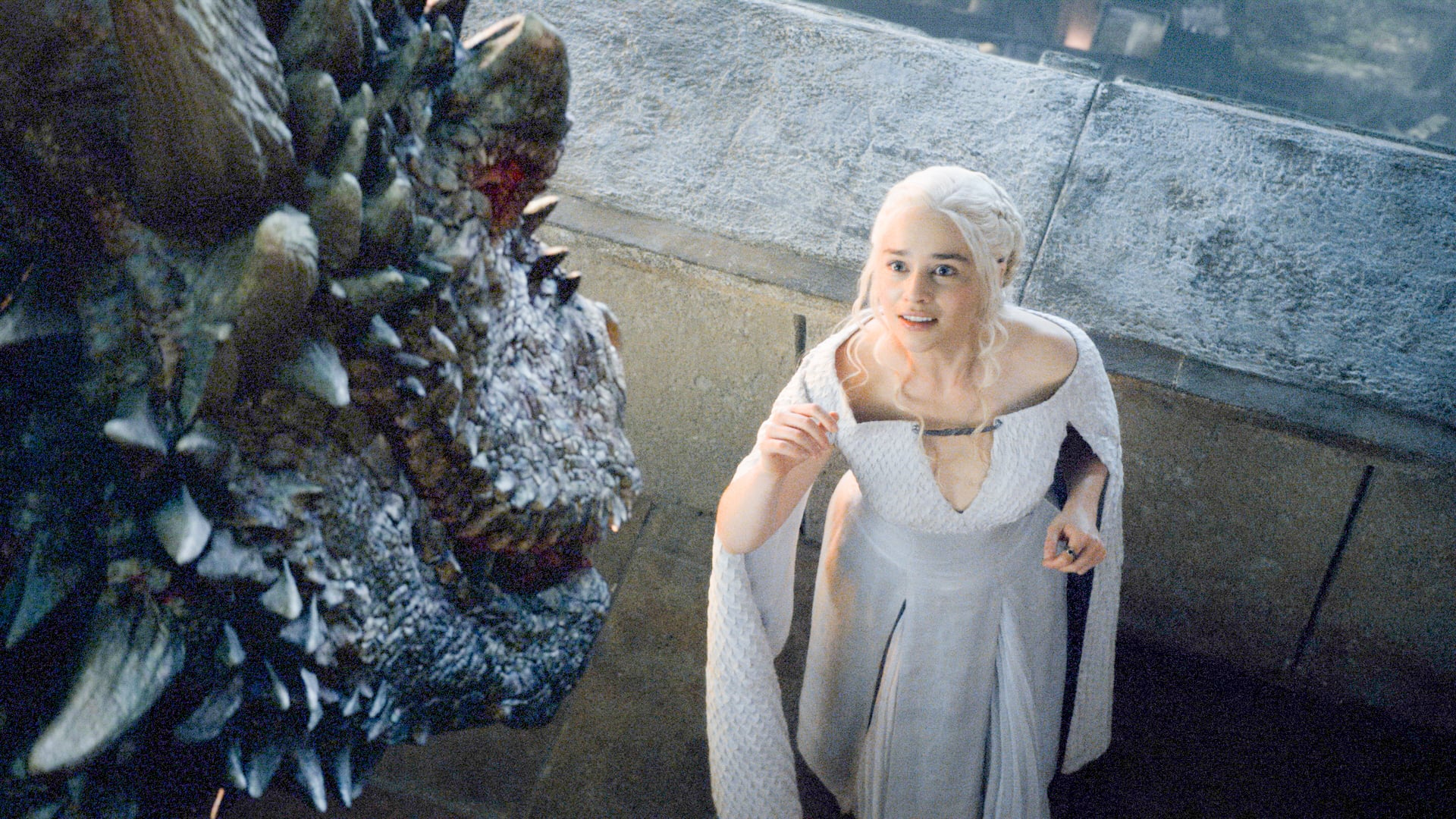 Looking at the finale, Drogon flies up to the throne room almost immediately after Jon stabs Daenerys, screaming and wailing the entire time, as if he's also in pain. Despite the fact that Daenerys does not call out to anyone or even scream as she's dying, Drogon seems to known instantly what's going on, taking a closer look only to sorrowfully confirm that his mother is dead.
Heartbroken, Drogon carefully scoops up Dany's lifeless body and flies off, never to be seen again. Because Drogon was howling in pain and knew exactly when to check on Daenerys, it stands to reason that he and the late Mother of Dragons had a special connection that allowed them to communicate via thoughts and emotions.
In a fit of rage, Drogon mourns his mother by melting down the Iron Throne. While he could have just as easily aimed his flames at Jon for clearly betraying Daenerys, Drogon demonstrates an unprecedented level of understanding of the politics surrounding the Iron Throne. He knew it wasn't Jon that really killed his mother, but the struggle for power that truly led to her downfall.