How Does the Will & Grace Revival Explain the Finale?
Here's How Will & Grace Handles That Twist From the 2006 Series Finale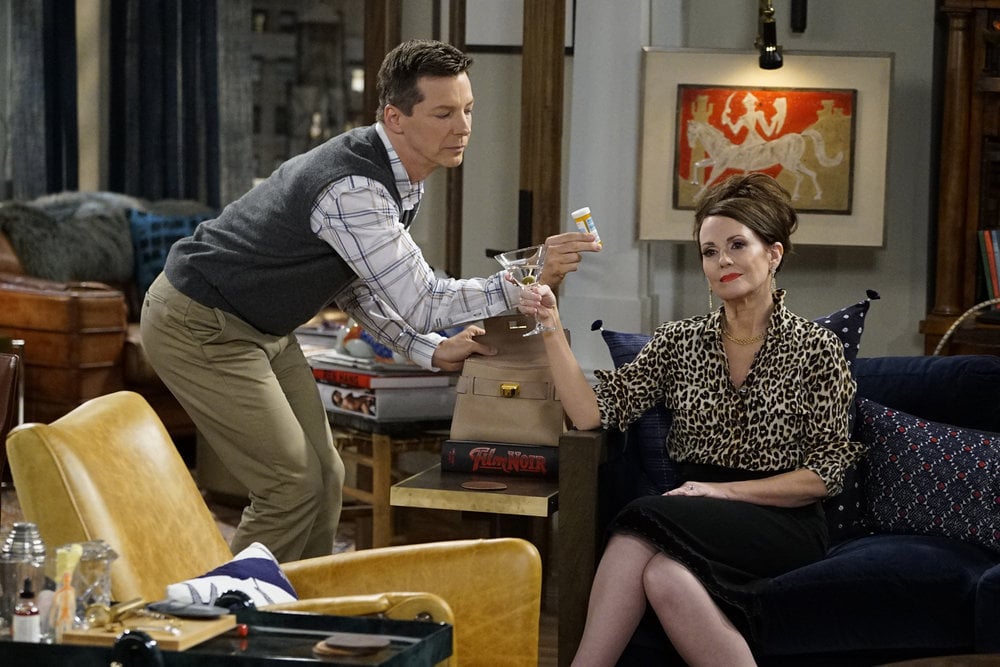 Ever since talk of a Will & Grace revival started, fans have been wondering just how a new series would handle the events of the original series finale. When Will & Grace 2.0 debuted Thursday, we all got our answer . . . and the short version is it's all a booze-and-drug-fueled dream of Karen Walker's.
The long answer starts with the show addressing it right at the top. In the revival, Jack wakes Karen up from a dream, and she says that in the dream, "Will was living with a swarthy man in uniform, and Grace was married to a Jew doctor."
Will tells her that they were both doing those things, but they're single now. Karen wonders what about the children they had who grew up and married each other? "That never happened," says Will, which is quite a relief to Jack and Karen because what's funny about watching Will and Grace raise kids?
That scene tracks with what creators David Kohan and Max Mutchnick told the 2017 Summer TCA audience in August. Kohan called the series finale "a fantasy," while Mutchnick said that if the show hadn't been ending, they "never would have gone in that direction."
Now in 2017, the title characters are still living together while "the dust settles" on Grace's genitals, er, divorce. That news coupled with some social media posts from when Harry Connick Jr. was on set, and a photo of him in the third episode of the current season, definitely indicates that Leo is still very much a presence in Grace's life.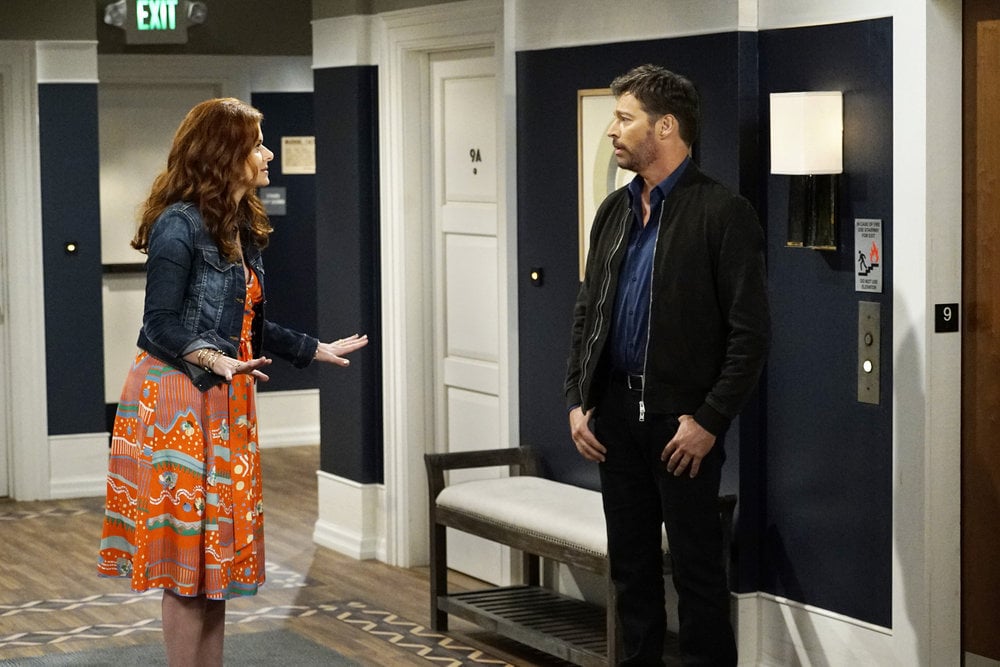 We also know Bobby Cannavale will reprise his role as Will's love interest Vince, so there's always a chance that this revival could still keep the 2006 flash-forward intact. Perhaps by the end of this continuation, Will and Grace will be back with Vince and Leo and their kids will meet in college? You never know.
Oh, and one more thing: Karen is still rich, as opposed to when in the original finale she finds out she has no money. Will sums it up with: "Stan's alive, you're still rich, [we're] both single, no kids," to which Jack mugs at the camera: