How to Get Away With Murder Who Killed Lila?
So, Who Killed Lila on How to Get Away With Murder?
How to Get Away With Murder's season premiere sets up a few primary mysteries, but the biggest one is the question of who kills Lila Stangard? In the two-hour season finale, we get answers. Drumroll, please . . . it's sexy bearded man Frank! Over the course of the season, Annalise's students can't quite pinpoint what Frank does for Annalise and Sam. Is he a lawyer? No. Is he their assistant? Not really. Turns out, he does their dirty work.
Flash back to Aug. 29, the night of Lila's murder. She and Sam are on the roof of the sorority house and he tells her how much he loves her. She's pregnant with his baby and hungry for the validation. He gives her a kiss, puts his hands around her neck ever so slightly (I totally thought he was going to wring her neck), and then he leaves. Just when you think Rebecca might be the one to do the deed, Sam calls someone on the phone and tells him that it's time to do what they had talked about. Frank finds his way up to the roof and strangles Lila, tossing her body into the water tank, where Rebecca finds her. She crawls in the tank to avoid being seen by some girls at the scene of the crime — which is why she ends up wet that night. Boom! There you go.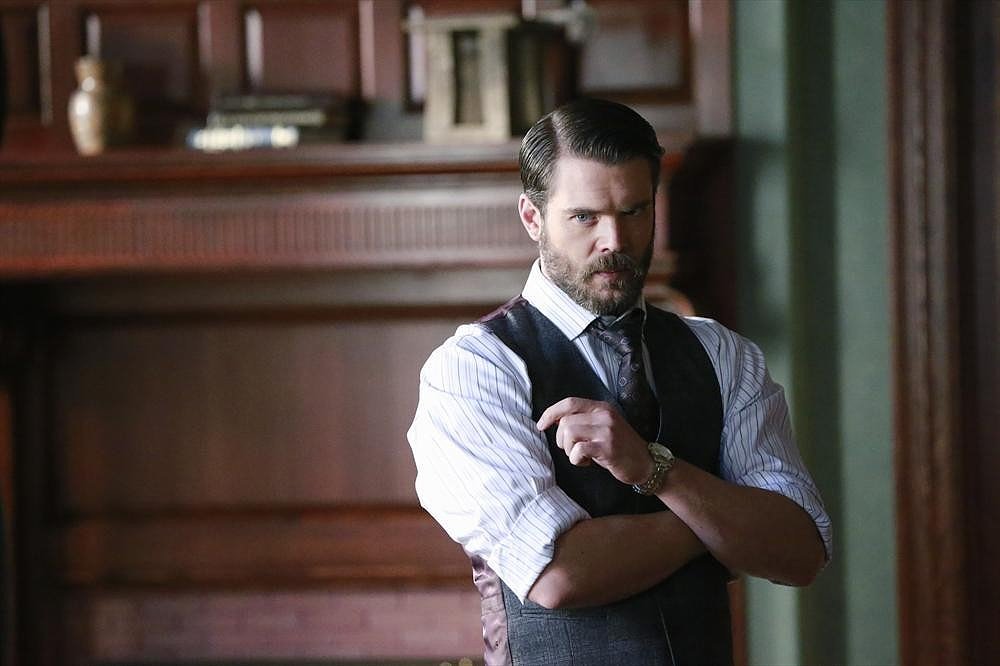 Now, will Rebecca's murderer get away with it? Season two is officially on the way, so we'll have to wait until Fall to find out. What did you think of the finale?