How to Make a Road-Trip Playlist
The Essential Steps to Crafting Your Perfect Road-Trip Playlist
There's no time that creating the perfect playlist is of more importance than when you're about to set out on a road trip. When I found out I'd be heading to Coachella from LA this year, one of the things I looked forward to most was the chance to build the perfect mix and listen to it for the blissful two-hour drive, nothing to do but hang my feet out the window and sip on a milkshake from one (or, look, maybe two) of the many In-N-Out drive-throughs that line the freeway from the city to the desert.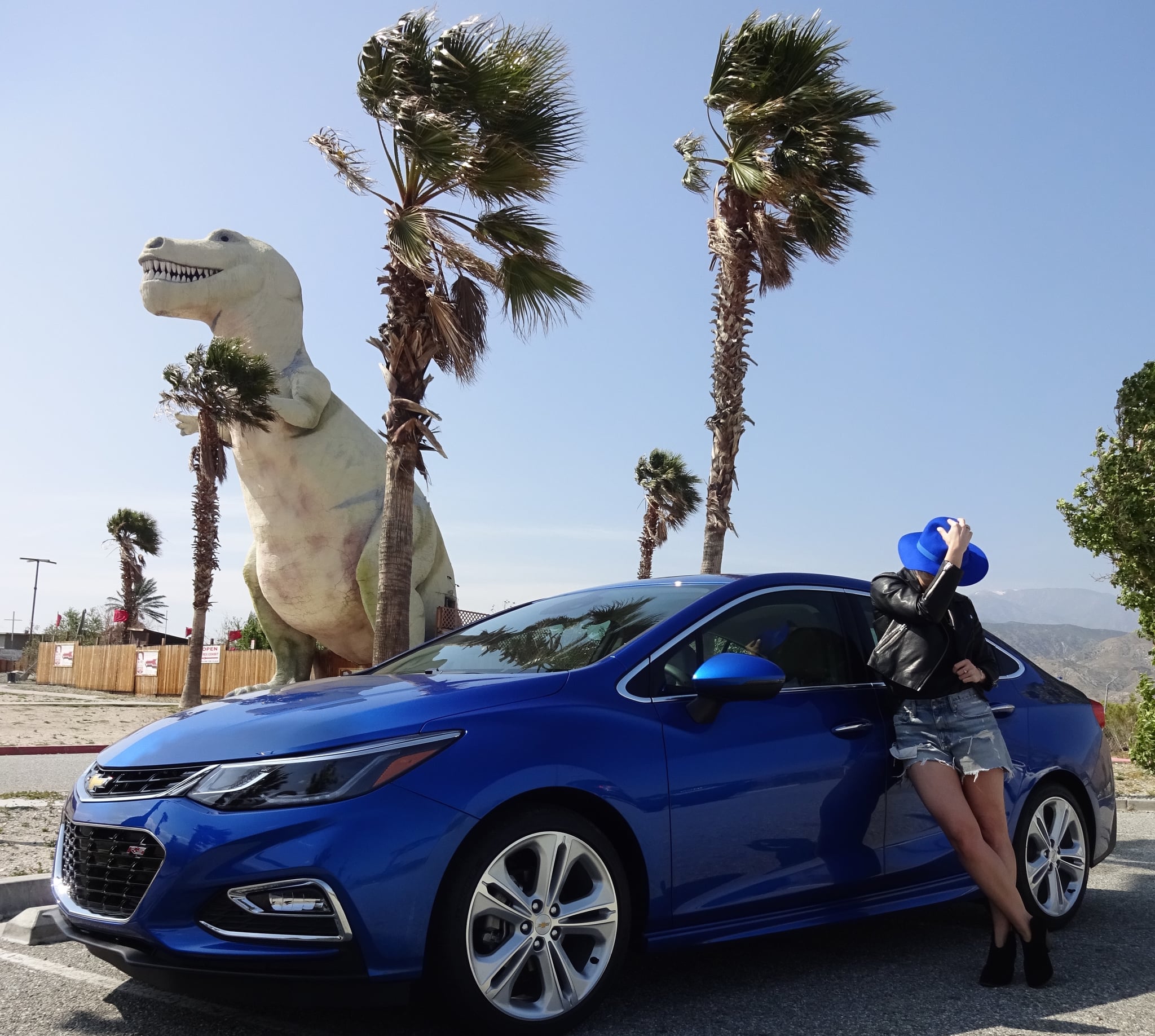 But there's a real art to creating that ideal playlist — and it's one I've been trying to perfect since I was a teenager. I grew up in the mixtape era, when your crush slipping a carefully curated mixtape with a handwritten label into your palm in the hallway at school was basically as thrilling as getting a hand-delivered love letter. (In fact, it was only years later that I realized my first boyfriend hadn't "accidentally" given me a punk-rock mix composed of Blondie and Minor Threat and Dead Kennedys inside a case for Blink 182's Dude Ranch, which I'd asked to borrow. He'd done it to impress me. It did.)
After years of practice, and consulting with some of my fellow musicheads around the office, we boiled down some of the essential steps to arriving at the ultimate road-trip playlist, expertly crafted for you and yours. Here they are:
Set the Tone
Every stellar playlist has a strong, discernable tone. This can be in the form of a recurring topic in the lyrics, or even a similar musical quality, like fuzzed-out guitars. Try to evoke a mood or feeling with tracks that complement and contrast. It's kind of like a great meal: composed of different dishes, but tied together by one overarching theme. And don't forget to jump between eras and genres when it makes sense.
Consider the Journey
It's fun to craft a road-trip playlist with a nod to your destination. For example, I loaded my Coachella playlist with California bands that capture the hippie vibe of Palm Springs (hello, Edward Sharpe and the Magnetic Zeros) and '60s-inspired LA bands (like Beach House) that reflected our starting point. Added bonus: both bands were playing at the festival, so it was a fun way to get amped for their sets ahead of time.
More Is More
Being selective is important, but your playlist should more than cover the length of time you plan to be on the road. Make sure you've got padding so you don't — gasp! — run out of music.
Get an Early Start
The best playlists are built over time. Start compiling tracks a few weeks ahead, and you'll give yourself the chance to put little moments of inspiration to use. Hear a perfect song when you're having a drink at a bar? Shazam it and add it to the list. Come across that beloved CD you had on repeat in college but kind of forgot about? Weave in a track from that album, too.
Know Your Audience
If you're heading out with parents, siblings, significant others, or college friends, your playlist will likely be a little different. I like to ask for special requests from my fellow riders and work them into the list, within reason. Side note: I've noticed that people who have great weddings also tend to put out a call for musical suggestions, too.
Give It a Test Run
Preview your playlist and see what's missing or what's not working. Find yourself skipping over certain tracks? Consider ditching them. Realize that one song would make for the perfect transition into a track that comes much later on your list? Rearrange them.
Make Breaks Acceptable
Don't be too precious about your playlist. Someone suggests taking a break to listen to NWA or a favorite Pandora station? That's fine. It can also be fun to tune in to small-town radio when you're on the road to get a flavor of local life.
Get Technical
Don't fall victim to an unplayable playlist. I was lucky enough to borrow a Chevy Cruze on my drive to the desert, which comes equipped with Apple CarPlay and its own in-car WiFi hotspot. This meant I was able to plug in my iPhone and access my Spotify playlists and Pandora with no problem — ah, technology! That said, if you'll be driving an unfamiliar rental car, be sure any app-based playlists are set to offline access in case you're stranded without a signal. And stock up on adaptor cords — you can never guess exactly what stereo interface you'll find in a new vehicle!
— Additional reporting by Becky Kirsch and Nancy Einhart
Image Source: POPSUGAR Photography / Martin Torres