How Sexy Is the Reunion Scene in Outlander Season 3?
Hold on to Your Kilt: This Is How Sexy Jamie and Claire's Reunion on Outlander Will Be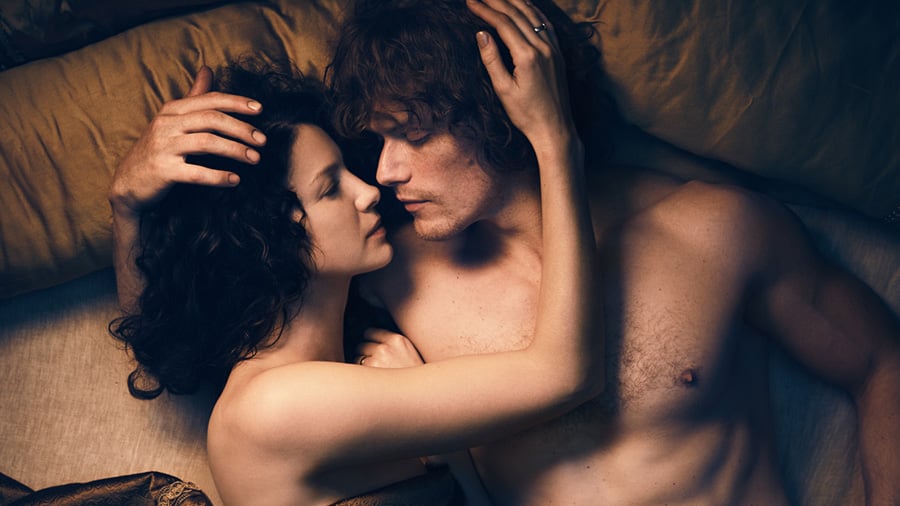 It finally happened, Outlander fans! Jamie and Claire are reunited in the print shop on the latest episode of the Starz time-travel romance, which definitely sent our hearts racing. But their reunion is at the very end of the episode, leaving viewers hanging for to the big, epic, huge, romantic reconciliation after 20 years apart, which is coming in the next episode.
But just how sexy is Claire and Jamie's first night together? The answer is: very. Executive producer Maril Davis told us the show's creators consider it a "love letter to the fans," while actress Caitriona Balfe compared Claire and Jamie to two teenagers — they're both very, very nervous.
"We wanted to play with it in terms of that they're like two teenagers again, to do some kind of mirroring to the wedding episode, where even though they've never forgotten about each other, they don't really know each other, so there's definitely a process of discovery and they're not quite sure what to do with their bodies or their words. I think that lends a realism to it," Balfe said in an interview during the 2017 TCA summer press tour.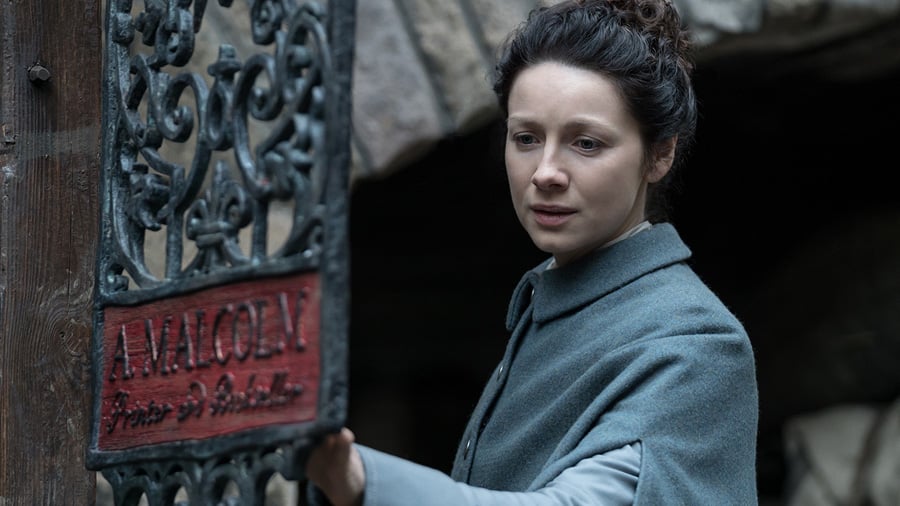 When asked about mirroring the wedding episode, Davis added that while "the wedding episode is overly romantic," this big reunion is more about figuring out what's still there between Claire and Jamie. "We wanted to show that these two have obviously never fallen out of love with each other," said Davis, who loved how much time they were given to spend with Claire and Jamie alone in a room together.
"[It's] a luxurious amount of time . . . we're just gonna revel in it and see these two reconnecting and the pillow talk and the intimacy," said Davis, which fits right in with what Starz announced Monday, which is that this next episode, "A. Malcolm," is super-sized.
Unfortunately, fans will have to wait until Sunday, Oct. 22, for the swoon-worthy Claire and Jamie scenes, but at least the episode will be 74 minutes long. To tide you over until then, Starz is airing a marathon of the first five episodes of season three on Sunday, Oct. 15. The network also released a glorious teaser for episode six, which is below. But this mini Droughtlander is still killing us!