Claire and Jamie in Bed in Outlander Season 3 Photo
Holy Smokeshow: Outlander Just Dropped a Sneak Peek at Claire and Jamie's Sexy Reunion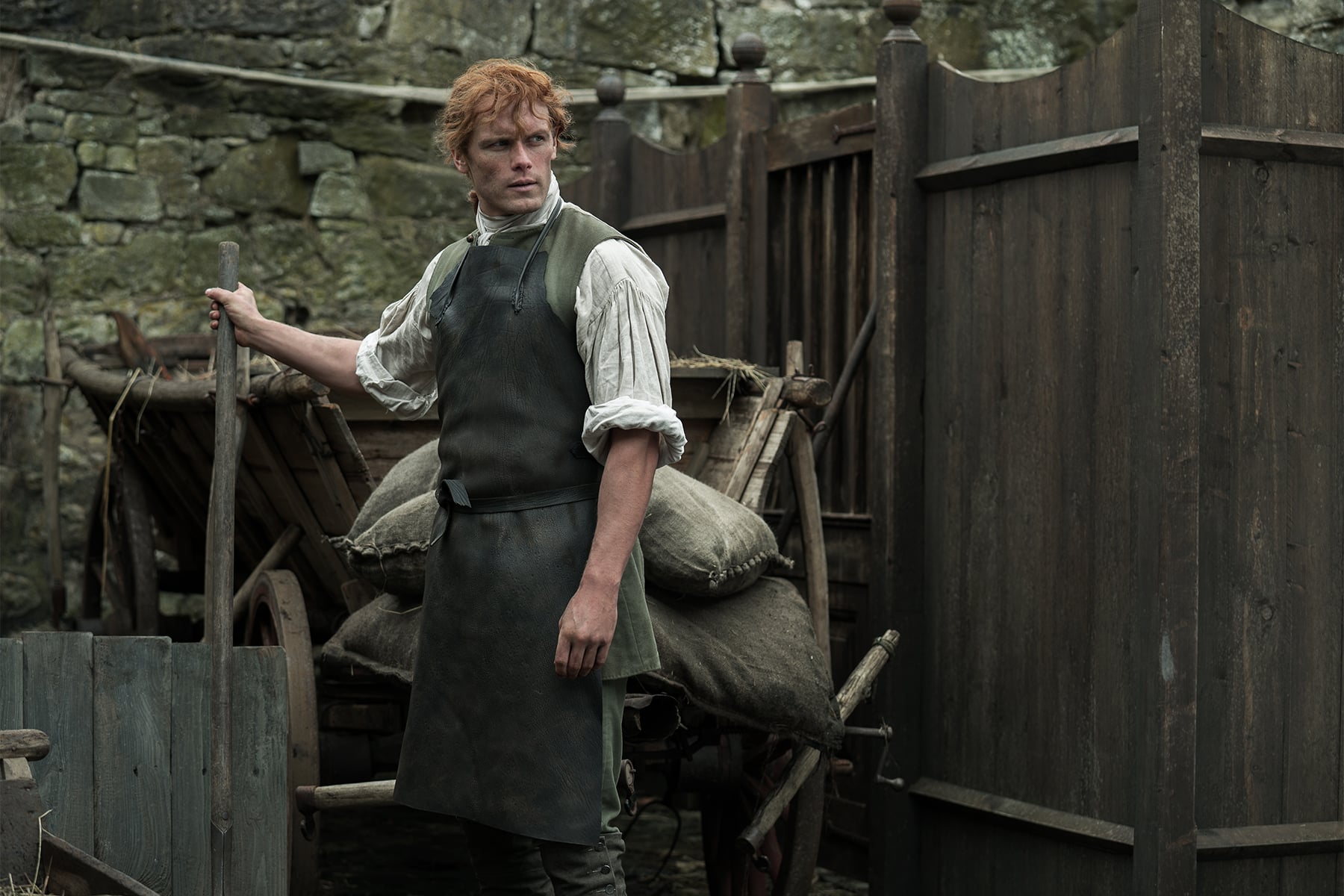 Though the rest of the world might feel like it's crumbling, there's one thing we can always count on: Outlander's gloriously NSFW sex scenes. Season three has had less romance between Claire and Jamie given that whole 200-year separation and everything (and you thought your relationship had issues), but luckily the wait is nearly at an end.
On Sunday night, Outlander fans finally got a small taste of the highly anticipated print shop scene. At the very end of "Freedom & Whisky," Claire travels back through time to finally reunite with Jamie after spending the last 20 years thinking he died in the Battle of Culloden. Despite the fact the scene is unbearably brief (and ends with Jamie literally fainting at this sight of his long-lost love), book readers know what's coming next. I'll give you a hint: it starts with "a" and ends with "really incredible sex scene."
There's still a bit of time before the next episode, "A. Malcolm," comes to pass, but fortunately Starz took it upon itself to give fans the mother of all sneak peeks as to how Jamie and Claire's epic reunion will go. Spoiler alert — verra, verra well.
Y'all. Y'ALL. Are you ready to see it?
. . . Are you SURE you're ready?
. . . Like, do you have a defibrillator handy? Yes? OK, fine. You're ready. Here you go: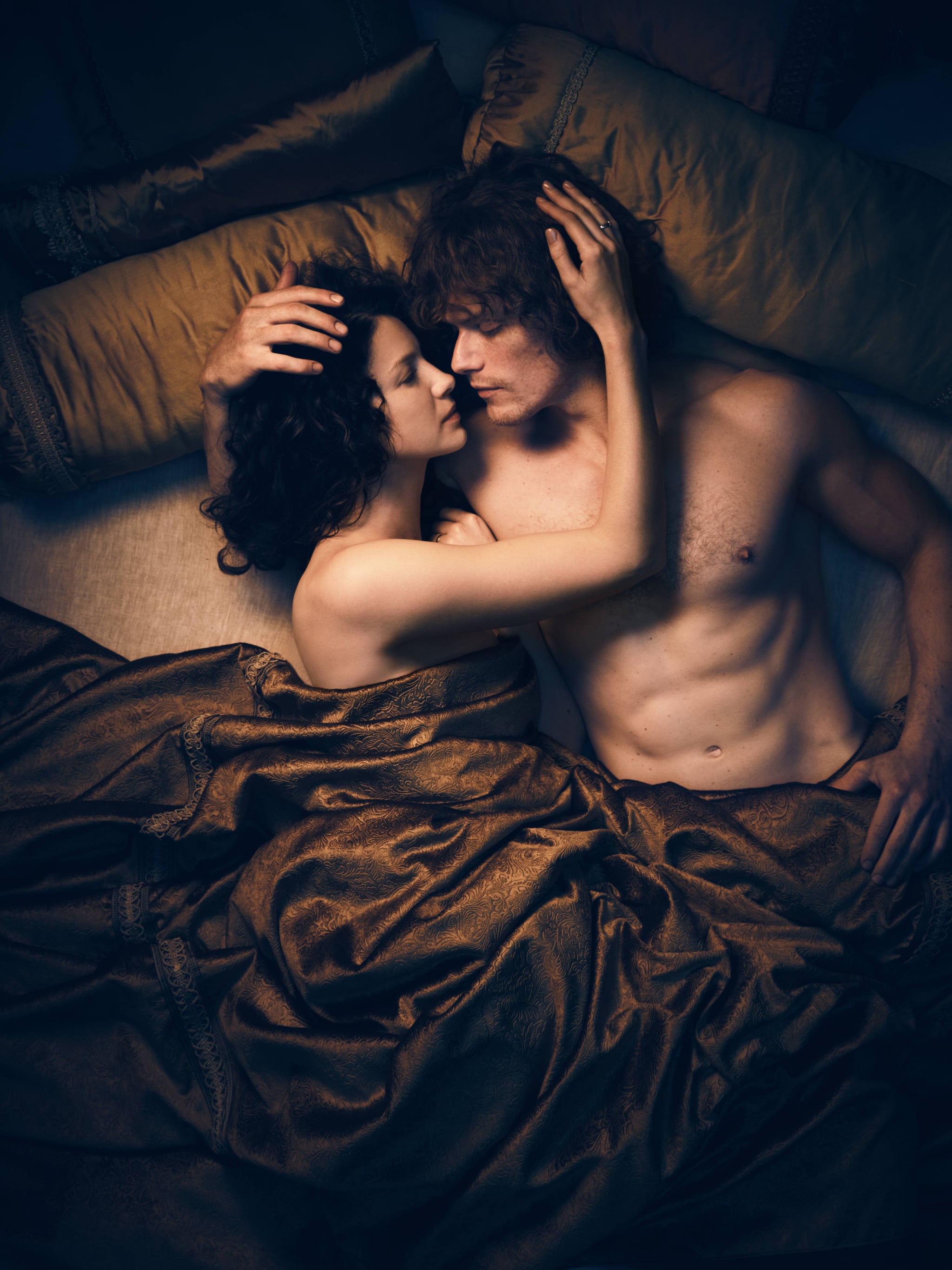 It's happening, you guys. It's really happening. Now, if you don't mind me, I'm going to be doing this for the remainder of the day: