Intelligence TV Show Review
Pilot Scoop: Intelligence
You've probably had a crush on Josh Holloway since his turn as bad boy Sawyer on Lost, but is his new show, Intelligence, just as good? The CBS midseason thriller premieres tonight, and instead of playing an outlaw on an island, Holloway is a superagent with a microchip in his brain that allows him to access the entirety of the Internet. If that sounds like your jam, read on to find out if Intelligence is worth your time.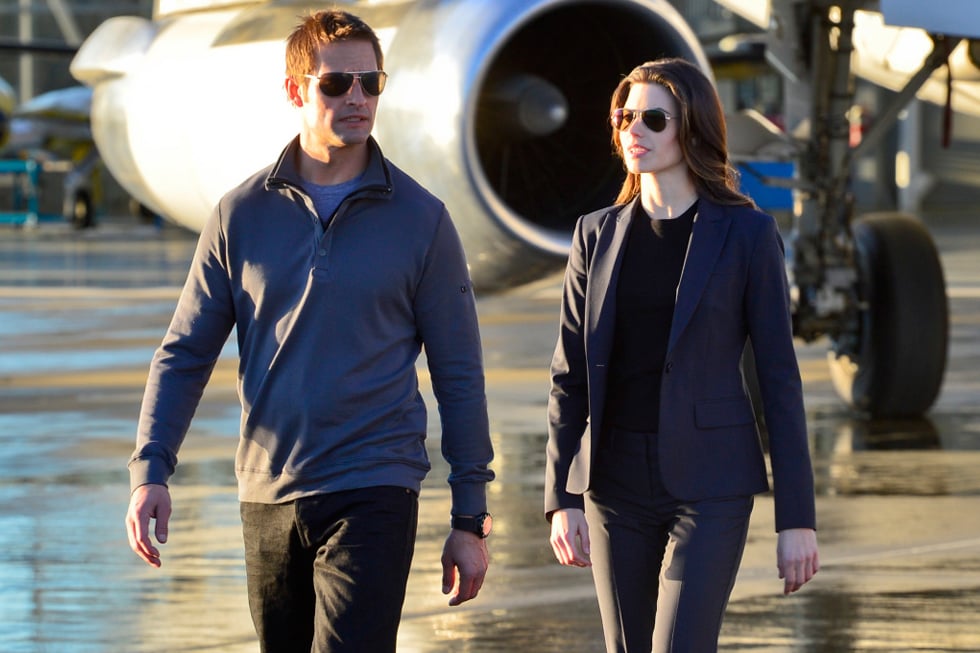 What it's about: Equipped with a microchip that essentially allows him to access all the information from the Internet and various government databases at any given time, Gabriel (Holloway) is the United States' most powerful piece of technology. In addition to being incredibly smart, Gabriel is also terribly reckless. His boss (CSI's Marg Helgenberger) assigns him a pretty bodyguard (Once Upon a Time's Meghan Ory) to look after him, but he's pretty hell-bent on continuing with his daily routine.
Where it works: The concept is borderline realistic, which makes the show more interesting. Josh Holloway has such a strong screen presence, and he makes a great lead — especially for Lost fans, since he's essentially playing Sawyer, only smarter.
Where it doesn't: The dialogue is overwrought, and everyone seems so serious, even as they're saying silly things. The whole cast could lighten up a bit.
You might like this show if: You love other high-octane CBS dramas like Hostages and Person of Interest.
When it's on: Mondays at 10 p.m. on CBS.
Watch a preview of Intelligence below.