Is Ivy Connected to Kai on American Horror Story: Cult?
The Tiny Detail From American Horror Story That Has Us Convinced Ivy Is a Villain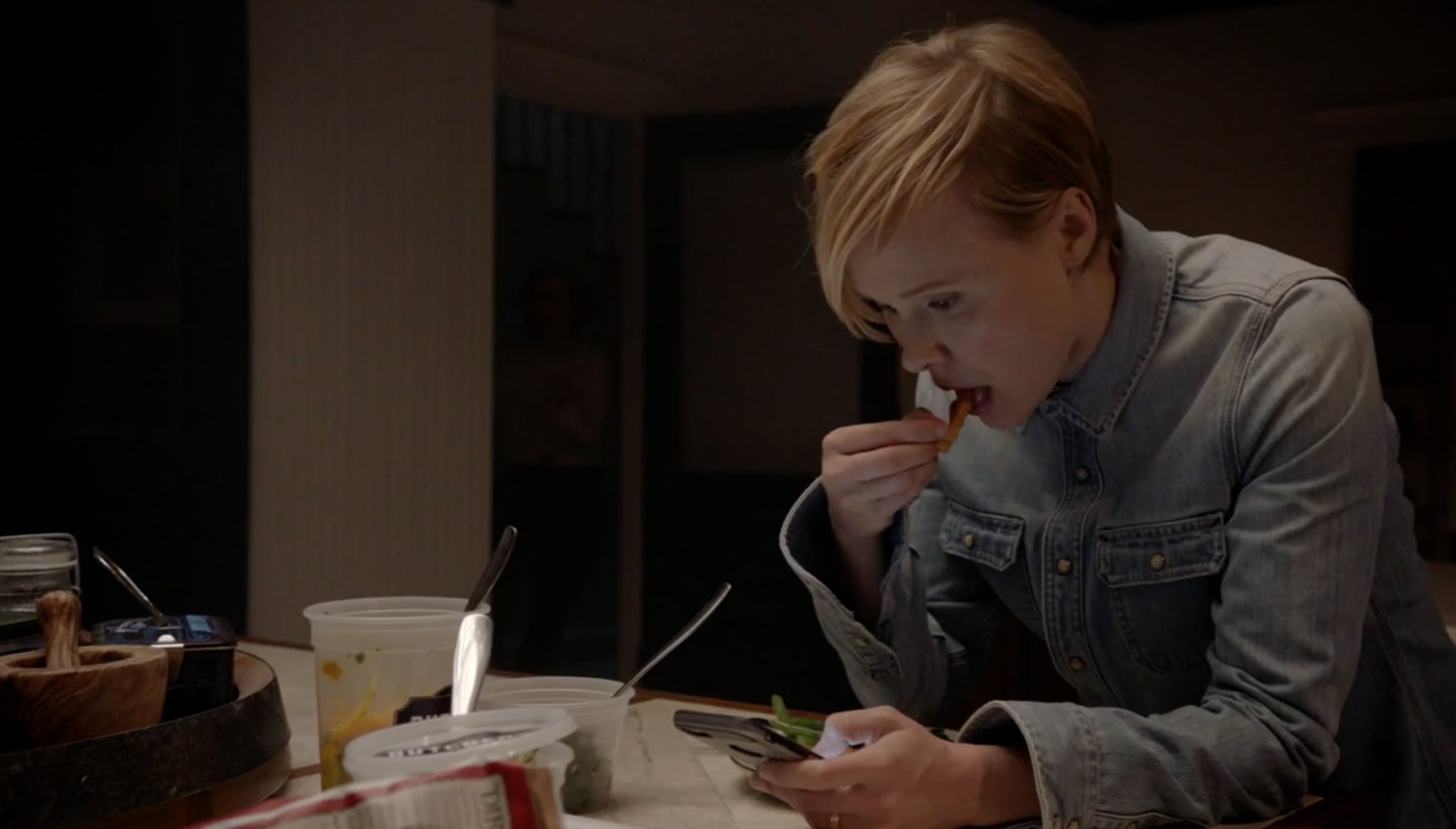 We're only two episodes in and American Horror Story: Cult already has our hearts racing. It didn't take long for us to declare Kai Anderson (Evan Peters) scary as f*ck, but he's kind of obvious as the big villain, right? We're taking a stab at who we think he's secretly working with, and episode two might've given us our first clue. We had our suspicions about Ivy (Alison Pill) from the second she tried to assuage Ally's (Sarah Paulson) agonizing fear of clowns and her comments about not being able to deal with it (uhh, so much for "for better or worse"), but her choice of snack could be a sign about her relationship with Kai.
The second episode begins with Ally finding a clown in her bed and screaming for her wife, but when the cameras cut to Ivy, she's busy chowing down on a snack and scrolling through Facebook, presumably. With a delicious-looking spread from their restaurant, The Butchery, on the counter, we're just wondering why she would choose to wash it all down with what look like Cheetos, or bright orange chips. Not exactly what we'd pick to eat with broccoli rabe, but could her snack of choice be a nod to her connection to Kai?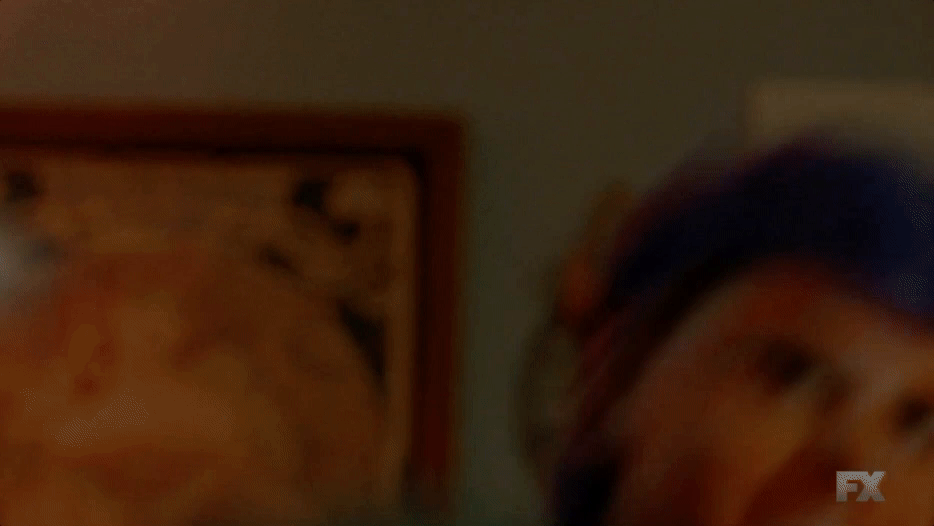 When it's announced Donald Trump won the election in the triggering first episode, Kai celebrates by dumping a massive bag of Cheetos in a blender and covering his face in orange dust to look like the president-elect. It's disturbing, but it's also the first sign of the character's evil side. Ivy's choice of snack could be a major clue that they are in cahoots in a twisted, orange way.