Janelle Monáe Interview About the UglyDolls Movie 2019
UglyDolls Star Janelle Monáe on Sharing Love: "We Are One Living, Breathing Organism"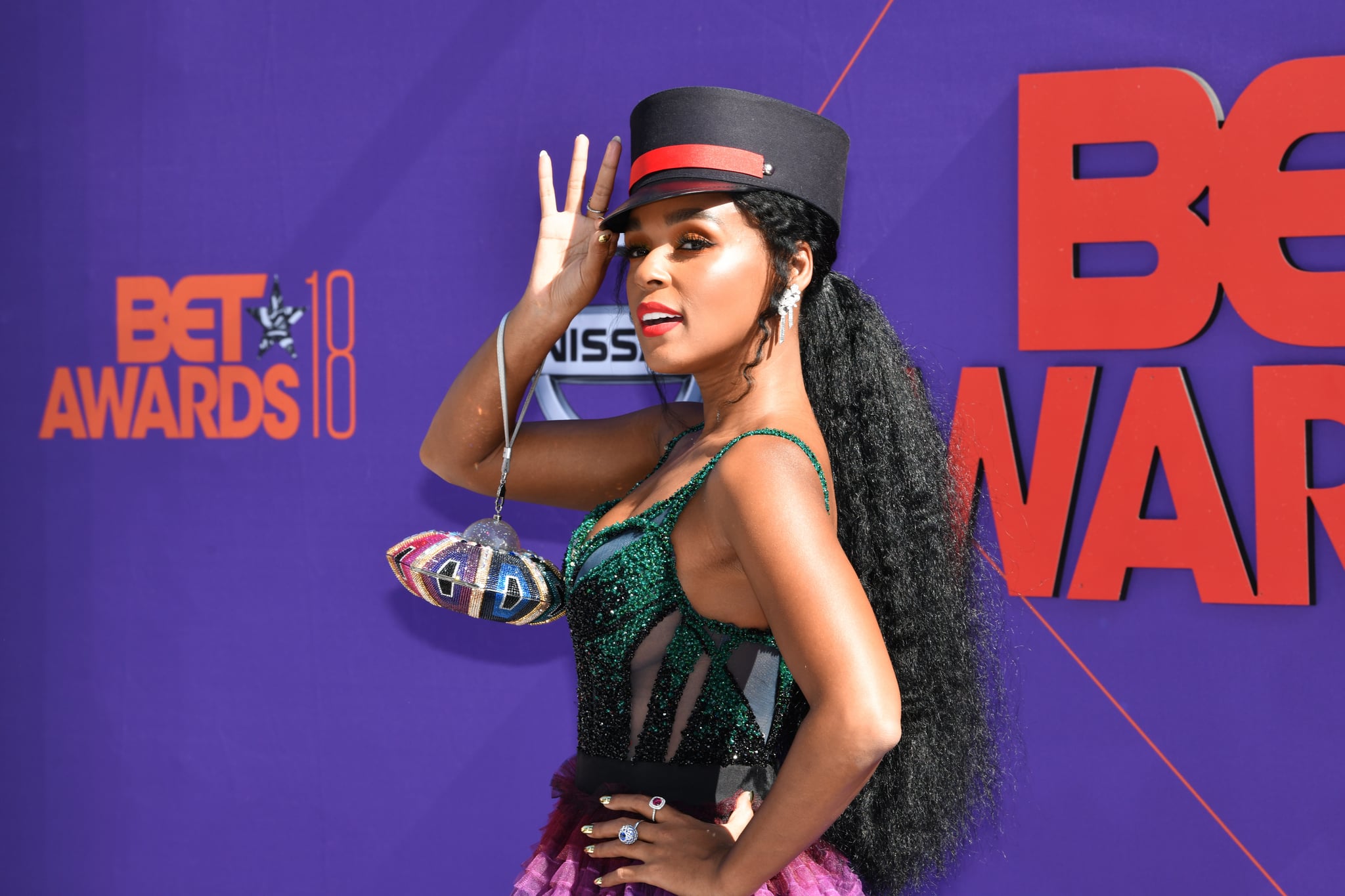 Image Source: Getty / Earl Gibson III
Janelle Monáe has cultivated a liberated disposition in Hollywood and the music industry. She's bubbly, she's black, she's queer, she's herself — and she doesn't want to be anything else. But it hasn't always been easy for Monáe to embrace who she is. Like many of us, the 33-year-old singer and actress has struggled with self-confidence and is in a constant process of learning to fully love herself. Thanks to pure dedication and music, she's become much more comfortable within her own skin.
"Self-love starts inward. If you don't love you, I don't think you could ever really love anybody else," Monáe told POPSUGAR over the phone on April 16. It's this message of self-love that allowed Monáe to connect so well with her character Mandy in the upcoming film UglyDolls.
The movie — which also stars Nick Jonas, Kelly Clarkson, and other big-name celebrities — centers around a group of outcast play figures from a town called Uglyville. After traversing beyond the city's boundaries, they find themselves at the Institute of Perfection where toys aspire to become the "perfect" doll in hopes of finding a child to take them in. Although Mandy isn't one of the dolls from Uglyville and has been living at the Institute of Perfection, she identifies more with the marred outsiders than the unblemished in-crowd — a sentiment Monáe is all too familiar with.
"She's on the side of the outcasts, the rebel spirits, and the weirdos . . . That's who I like to celebrate."
"I immediately caught on to how similar Mandy and I are," Monáe explained. "In the film, she's on the side of the outcasts, the rebel spirits, and the weirdos. That's usually the side that I'm on. That's who I like to celebrate, and I see myself in that. I've definitely been bullied before, and I know what that feels like. So I love that [the movie] celebrates community and how, once you start walking in your truth, you'll start finding your tribe of folks who are walking in their truths. And then you guys can take down the patriarchy and abusers of power."
Championing communal support is another ingredient the film tosses into its recipe for a better world. Everyone comes from different backgrounds and experiences, but those various narratives create a wonderfully diverse society in which everyone should be themselves. And Monáe — who recently opened up to rapper Lizzo about sexual fluidity and being a queer black woman in Hollywood — is one who truly believes in the power of nonconformity.
"We are one living, breathing organism — humanity," she continued. "We depend on each other to survive. What makes us one is the many unique things about us. A puzzle piece is not the same, but when you come together, you create a beautiful puzzle that was put together and everyone can marvel at. That's what humanity represents. We each are a piece of that puzzle, and we're designed uniquely to do a specific thing."
Monáe and Clarkson also sing a duet in UglyDolls titled "Unbreakable," because when you have such talented singers in a cast, why wouldn't you have them contribute to the soundtrack? The song, which is featured in the second trailer of the film, sends a message of strength and encouragement amid trying times.
Monáe, a longtime Kelly Clarkson fan, admires the tune's honest approach to overcoming hurdles. "It's not saying that life is going to be easy," she said. "There's always going to be somebody who says, 'You're never going to be good enough.' But you don't get to pick your obstacles in life. It's how you respond. Just remember that you are unbreakable. You may feel like you are falling apart. That feeling won't last. Things will get better, so don't forget the power that you possess."
More than anything, UglyDolls — which comes out on May 3 — aims to embolden those who aren't easily boxed into a category. "I hope this film encourages those who feel that they don't fit in because of the color of their skin, because of a disability, because they're immigrants, because of who they love, because of their gender," Monáe said. "I hope this film encourages them to start inward and love themselves and find your community of folks who may also be feeling like you, and just continue to uplift each other."