Jennifer Lawrence Is EW's Entertainer of the Year 2015
Jennifer Lawrence Is Entertainment Weekly's Entertainer of the Year, Has Zero Tolerance For Bullsh*t
It should come as no surprise that Jennifer Lawrence is Entertainment Weekly's entertainer of the year. The woman is a force of nature, and this year not only does she have the final installment of The Hunger Games films out in theaters, she's starring in Joy, another David O. Russell film, all but ensuring her place on the red carpet come award season. Here are the highlights from her cover story!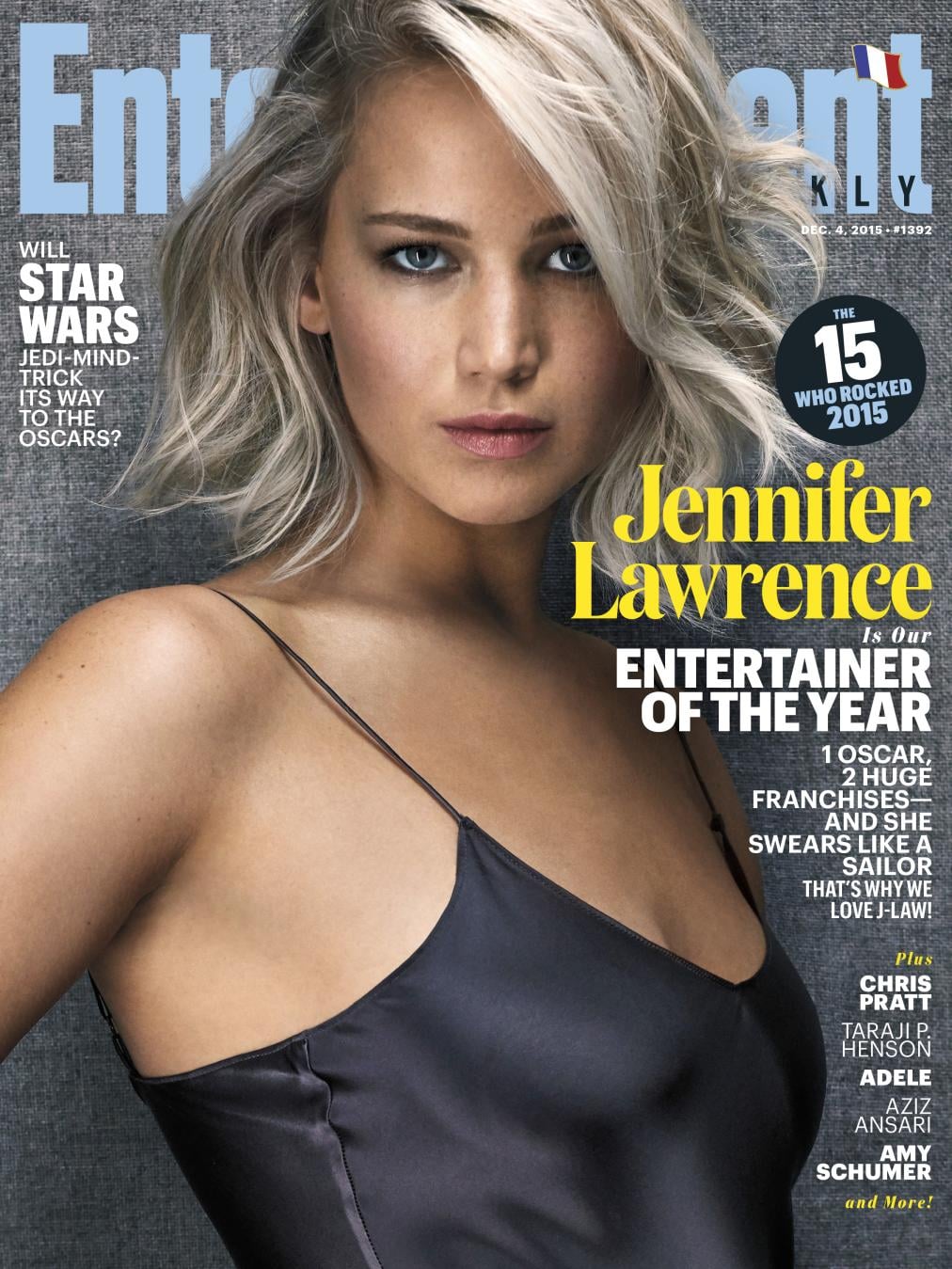 On the end of The Hunger Games saga: "It's crazy. I signed on to these projects when I was 20 years old. I remember being like, 'Oh my God, I'm going to be 25 when I'm finished.' It seemed so far away . . . It does feel over. It didn't for a while and I didn't think it would ever sink in, but it has now. It feels over. And that's okay. It's okay to move on."
On her ability to sniff out bullsh*t: "The moment I feel like someone is using me or is in it for the wrong reasons, I have zero guilt about just cutting them the f*ck out of my life. My bullsh*t detector is phenomenal. None of my friends bullsh*t me. Everything in my life has to be real."
On her love for director David O. Russell: "David O. Russell and I will never ever ever ever not do movies together. I love him so much that sometimes I can't talk about him without tearing up. Look! I'm tearing up. I understand every look, every eyeball move, every word he says or doesn't say. We were made for each other."