John Krasinski's Review of The Girl on the Train
John Krasinski's Review of Emily Blunt in The Girl on the Train: It's a "Tour-de-Force Performance"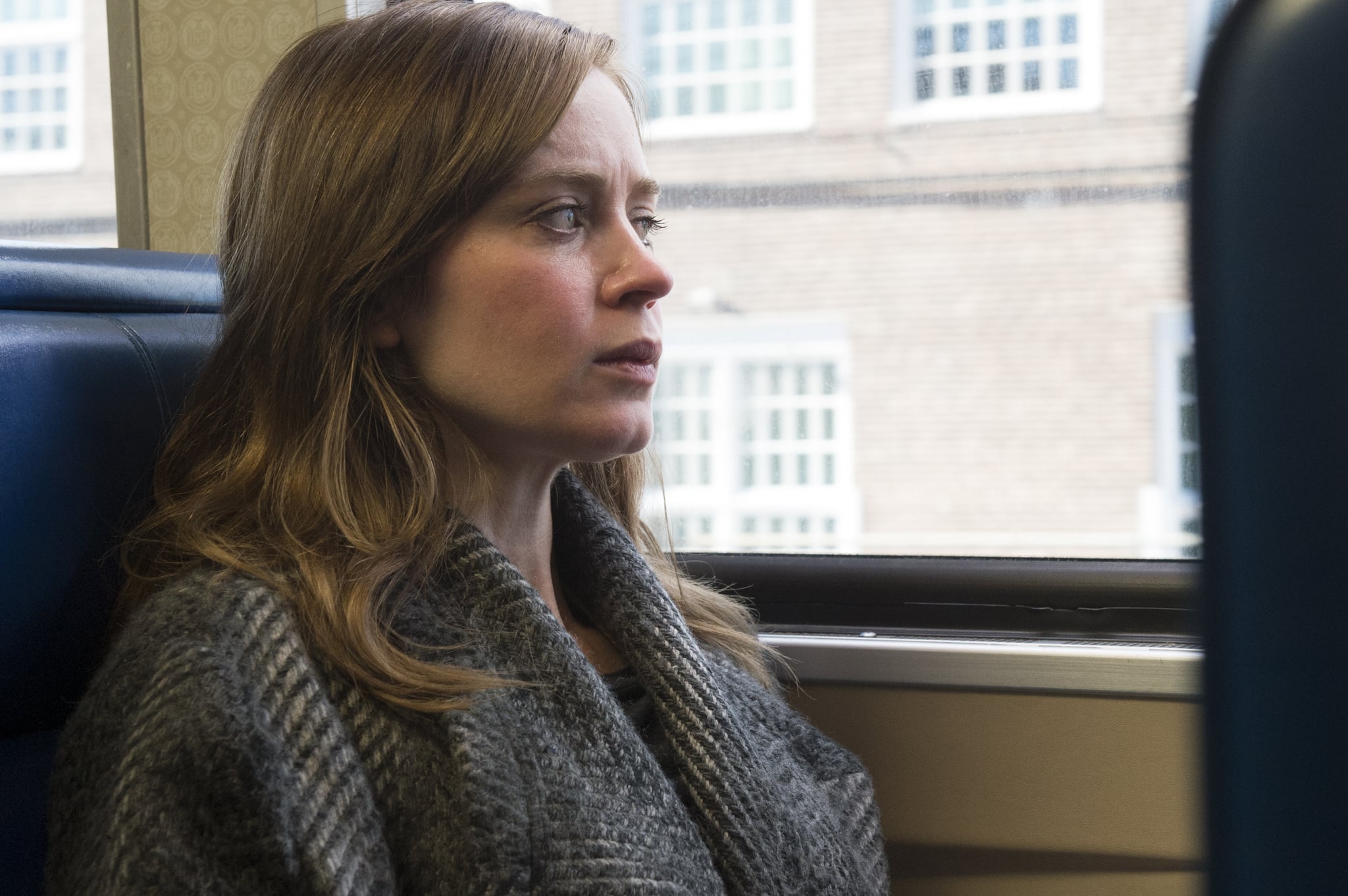 John Krasinski has been busy promoting his new movie, The Hollars, and a perk of his press tour is that he's been more than willing to open up about his wife, Emily Blunt. Besides talking about how lucky he is to have kids with the actress, Krasinski has been talking effusively about what a fan he is of his wife's work. When I interviewed Krasinski about his indie film, I needed to know whether he'd seen Blunt in the highly anticipated Fall adaptation for The Girl on the Train yet. He has — and the review he gave of her performance proves both: 1. No one is a bigger Emily Blunt fan than John Krasinski, and 2. The Girl on the Train is going to be so, so good. Read his full quote below, then start planning your October movie trip.
"It's the best she's ever done. And I don't say that — I mean, yes, of course I have every reason to be biased, but in this particular instance — I never overstate how I feel about her. She always blows me away, but in this particular role, I can say genuinely for the first time, it's the only time since, as long as I've known her, that I ever forgot that it was her on screen. That's how good she is in this movie. Which is very rare and very hard to do. She goes so full into the transformation of someone who's going through obviously a struggle in her life and a struggle with addiction, and it's just incredible. She's so good. She's always so good, but this is like a tour-de-force performance for me."