Jon Hamm's Cameo on The Last Man on Earth
You Guys, Betty Draper Just Killed Don Draper on The Last Man on Earth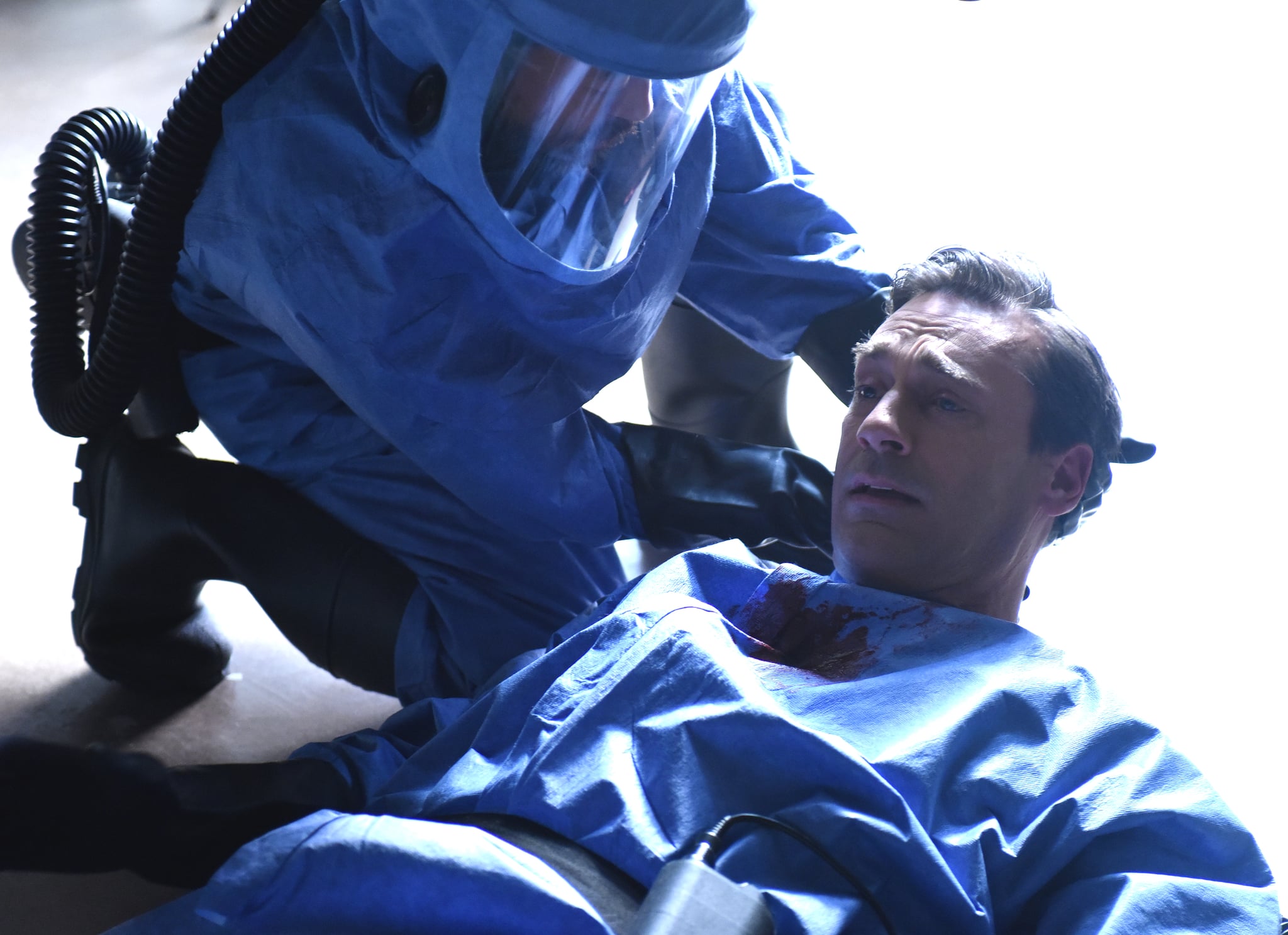 More than a year after Mad Men's final episode, stars January Jones and Jon Hamm have reunited! Jones has been flexing her comedy muscles as Melissa on The Last Man on Earth for the past couple years, and in Sunday's season three premiere, she shoots an intruder in the chest. And who do you think played that intruder? Jon freakin' Hamm. It's like an alternative reality where Betty doesn't die of lung cancer and instead shoots her philandering ex! At least, that's how I choose to see it.
Jones told TVLine she didn't think of it like that: "I didn't, because I thought we had such a beautiful ending to our story. I felt like there was closure. As Betty, I didn't feel any anger towards Don. But I thought the fans would get a kick out of it. Thinking back to some of the stuff he did to Betty, maybe they'd see it as a little redemption."
As a fan of both shows, I sure did get a kick out of it. RIP to that intruder in a hazmat suit, though.