Will There Be a Kill Bill 3?
Could Kill Bill 3 Be a Possibility? Quentin Tarantino and Uma Thurman Are Talking It Over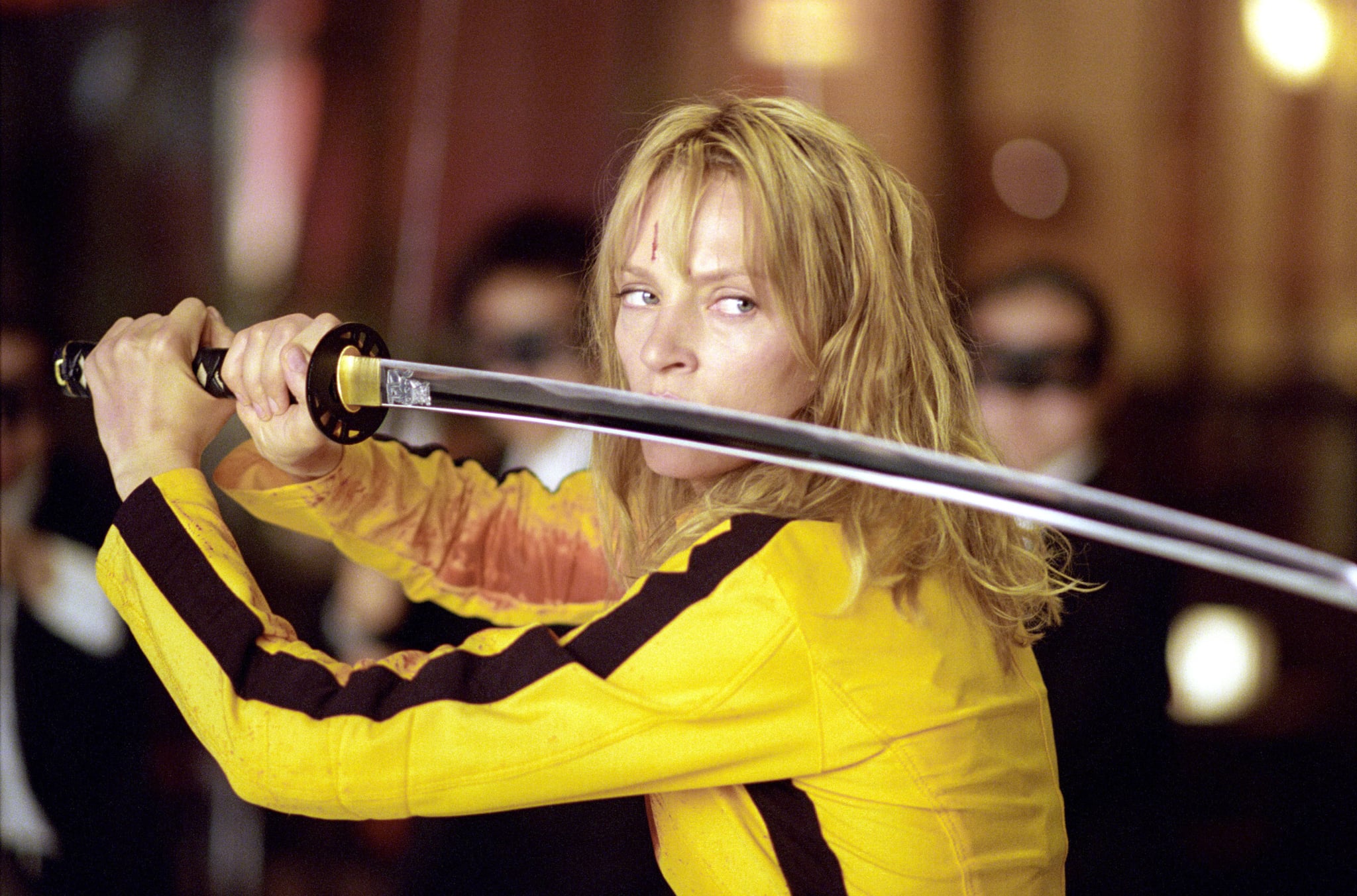 Beatrix Kiddo might be coming back. On a recent episode of the entertainment podcast Happy Sad Confused, Quentin Tarantino said he has been thinking about a third possible Kill Bill film, and has even talked it over with Uma Thurman, who famously played the lead character, also referred to as The Bride. "Me and Uma have talked about it recently, frankly, to tell you the truth. I'm not sure if I'm going to do it, but I have thought about it a little further," Tarantino told host Josh Horowitz.
Released in 2004, Kill Bill: Volume 2 wrapped up the revenge plot neatly, with Beatrix successfully killing the titular Bill after making her way through his Deadly Viper Assassination Squad. If you'll recall, it also ends with Beatrix reuniting with her daughter, B.B. Many have theorized that an additional sequel could see Vernita Green's daughter Nikki seeking revenge after Beatrix killed her mother in Kill Bill: Volume 1. In fact, Beatrix tells Nikki in the film, "When you grow up, if you still feel raw about it, I'll be waiting."
In the podcast interview, Tarantino went on to say that if he were to continue developing any story from his filmography, it would be Kill Bill. The director said, "I've wondered what happens to The Bride 10 years later, 15 years later — what happens to her daughter."
Tarantino and Thurman's interest in a third film is somewhat surprising given the controversy that ensued after Thurman alleged in a 2018 New York Times interview that Tarantino had knowingly put her at risk when he insisted she perform a stunt that ultimately led to a car crash, as well as injuries to her neck and knees. Shortly after the interview was published, Thurman released footage of the crash, which Tarantino had given her, and wrote, "The circumstances of this event were negligent to the point of criminality. I do not believe though with malicious intent."
As for Tarantino, he expressed deep regret over the crash in an interview with Deadline. "It's the biggest regret of my life, getting her to do that stunt," he said, adding, "As a director, you learn things and sometimes you learn them through horrendous mistakes. That was one of my most horrendous mistakes, that I didn't take the time to run the road, one more time, just to see what I would see."
A few months later, Thurman clarified that she did not want the accident to define their creative relationship. "When you know someone for as long as I've known him, 25 years of creative collaboration, yes, did we have some tragedies take place? Sure. But you can't reduce that type of history and legacy," she told Entertainment Weekly. She also said she would work with him again "if he wrote a great part."