Lady Gaga and Bradley Cooper A Star Is Born Interview 2018
Lady Gaga Recalls the Heartbreaking Day Behind A Star Is Born's Most Powerful Scene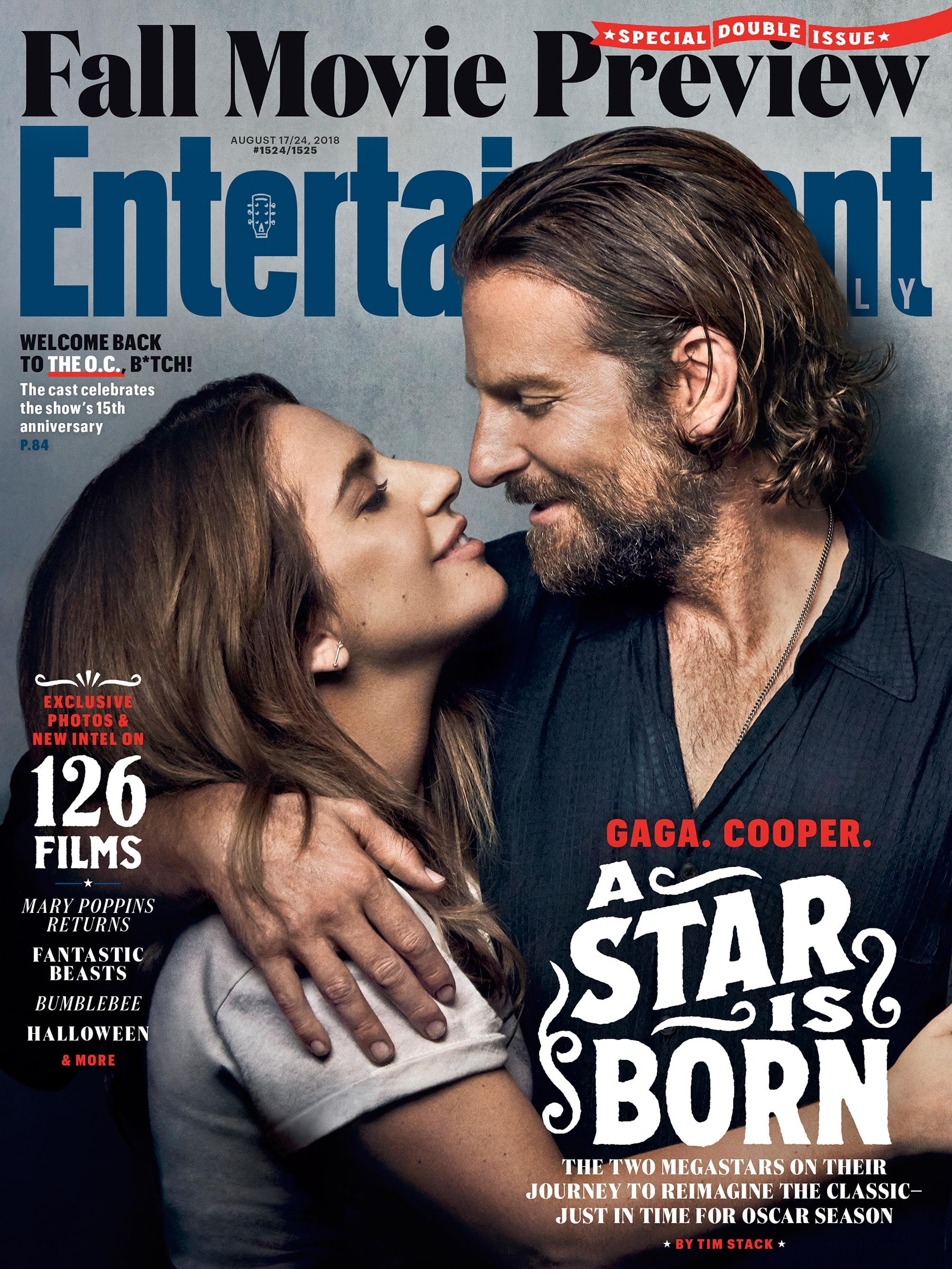 Lady Gaga and Bradley Cooper appear in all their glory on the cover of Entertainment Weekly's Fall Movie Issue, and they're spilling all the emotional details about their undeniable award season darling, A Star Is Born. The exciting remake is already generating plenty of buzz with its chills-inducing trailer, which is jam-packed with emotional moments between the two stars. As it turns out, though, things were just as intense for the stars once the cameras turned off.
During the interview, Gaga opened up about one of the most captivating scenes in the film, when her character sings a powerful ballad at the Shrine Auditorium in Los Angeles. In a devastating twist of fate, the pop star lost her close friend to cancer while they were filming. That means the emotions we'll see on screen will be very heartbreaking and very real.
"All I ever wanted to do was sing. I'll never forget that day."
"My very, very, very dear friend Sonja died of cancer that day. We were supposed to shoot in, like, 30 minutes, and I left the set because her husband called me and I could hear her in the background and I just got in the car and drove. I missed her by 15 minutes and she died," Gaga recalled. "I literally laid with her, with her husband, and their dog, and his son . . . When I came back, Bradley was so gentle with me and we got through it. I performed the song. He was like, 'You don't have to do it again. It's okay.' All I ever wanted to do was sing. I'll never forget that day. It was really a special scene, and I'll always remember that moment."
Cooper, on the other hand, spoke to the film's greater themes, which deal with depression and addiction. "I mean, ultimately, it would be wonderful if it could impart some understanding of the human plight," he said. "I know that's why I wanted to tell this story, so I could even help understand it myself. Also, to recognize that trauma is real, and traumatic events that occur especially early in life, if they're not dealt with and aided, will have ramifications that go on and on and on and on." Wow. We already thought we were going to get emotional while watching the film, but now those chances have increased tenfold. A Star Is Born hits theaters on Oct. 5.