Is LeFou Gay in the Beauty and the Beast Movie?
Surprise: The New Beauty and the Beast Movie Has Disney's First Gay Character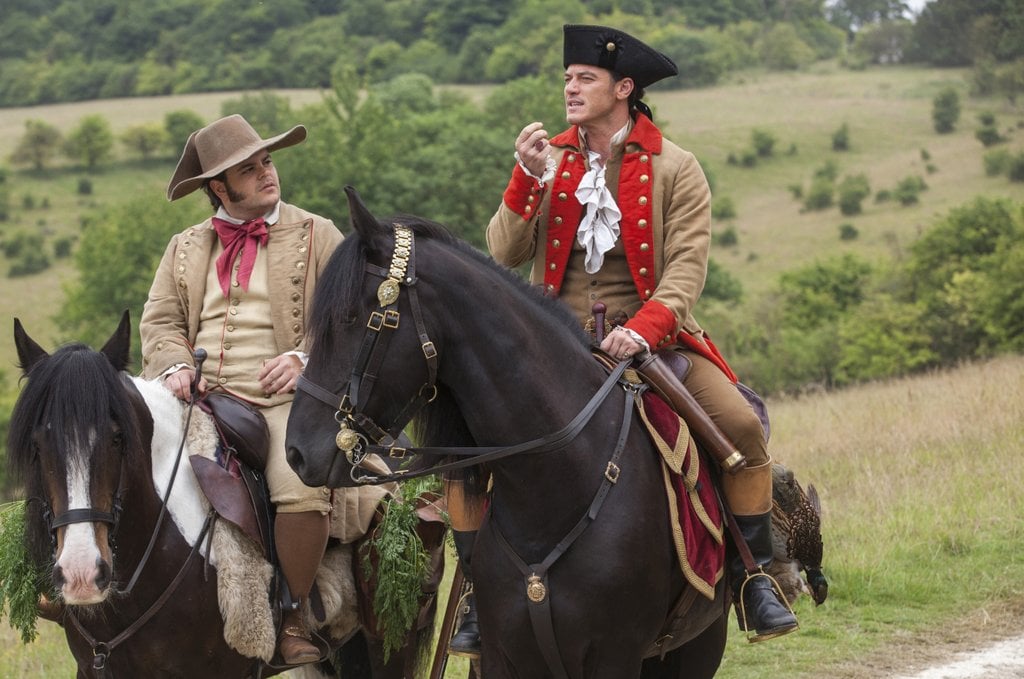 After Disney's Frozen came out, fans pleaded with the Mouse House to #GiveElsaAGirlfriend in order to see LGBT representation in a Disney movie for the first time. Although there's no word yet on where Elsa's sexual orientation stands, it seems a different film will make history by featuring Disney's first openly LGBTQ character. In Attitude's April issue, Beauty and the Beast director Bill Condon confirmed that LeFou (played by Josh Gad) is gay. "LeFou is somebody who on one day wants to be Gaston and on another day wants to kiss Gaston (Luke Evans). He's confused about what he wants. It's somebody who's just realizing that he has these feelings," Condon said. "And Josh makes something really subtle and delicious out of it. And that's what has its payoff at the end, which I don't want to give away. But it is a nice, exclusively gay moment in a Disney movie."
As we've seen in the trailer and in the gorgeous photos from the movie, Gaston and LeFou are just as close in the live-action reboot as they are in the animated classic, and news of the nature of their relationship has already excited fans. After a Twitter user asked Gad to confirm the information since "this would mean a LOT to me, and gay kids everywhere," the actor replied, "Beyond proud of this." The film's leads, Dan Stevens and Emma Watson, also agreed that the entire movie is a metaphor for the struggles that a lot of LGBTQ people experience.
"It's about that sense of persecution," Stevens, who plays the Beast, said. "Belle is seen as a bit of a freak within her community, this girl who reads and invents things and is a bit too clever for the local establishment. And Beast is obviously persecuted because of his appearance." Watson, who also appears on Vanity Fair's latest cover, added that "it was really important" for the cast to "develop and understand why each of our characters feel as if they don't fit in. I certainly felt watching the original that I wanted to know more about why Belle feels that she's different and why she wants to be different and why she's naturally different." We didn't think it was humanly possibly to be more excited for Beauty and the Beast, but Disney has once again exceeded our expectations.