Lee Jones Interview About The Bastard Executioner
The Star of Kurt Sutter's The Bastard Executioner Spills on the Bloody New Series
It's an understatement to say that The Bastard Executioner is one of the Fall's most highly anticipated shows. The historical drama is Kurt Sutter's follow-up to his wildly popular series, Sons of Anarchy, so the pressure is on to come up with another winner. The creator extraordinaire is taking on a new era — think the dawn of the 14th century — and a new dashing leading man. Lee Jones, who plays Wilkin Brattle, hails from Australia, sports some really impressive facial hair, and believe it or not, has more experience on the theater stage than in front of a camera. We joined in on a conference call with the actor to get the details on his upcoming series, what it's like working with Sutter, and the physical training he's had to do to portray a medieval warrior.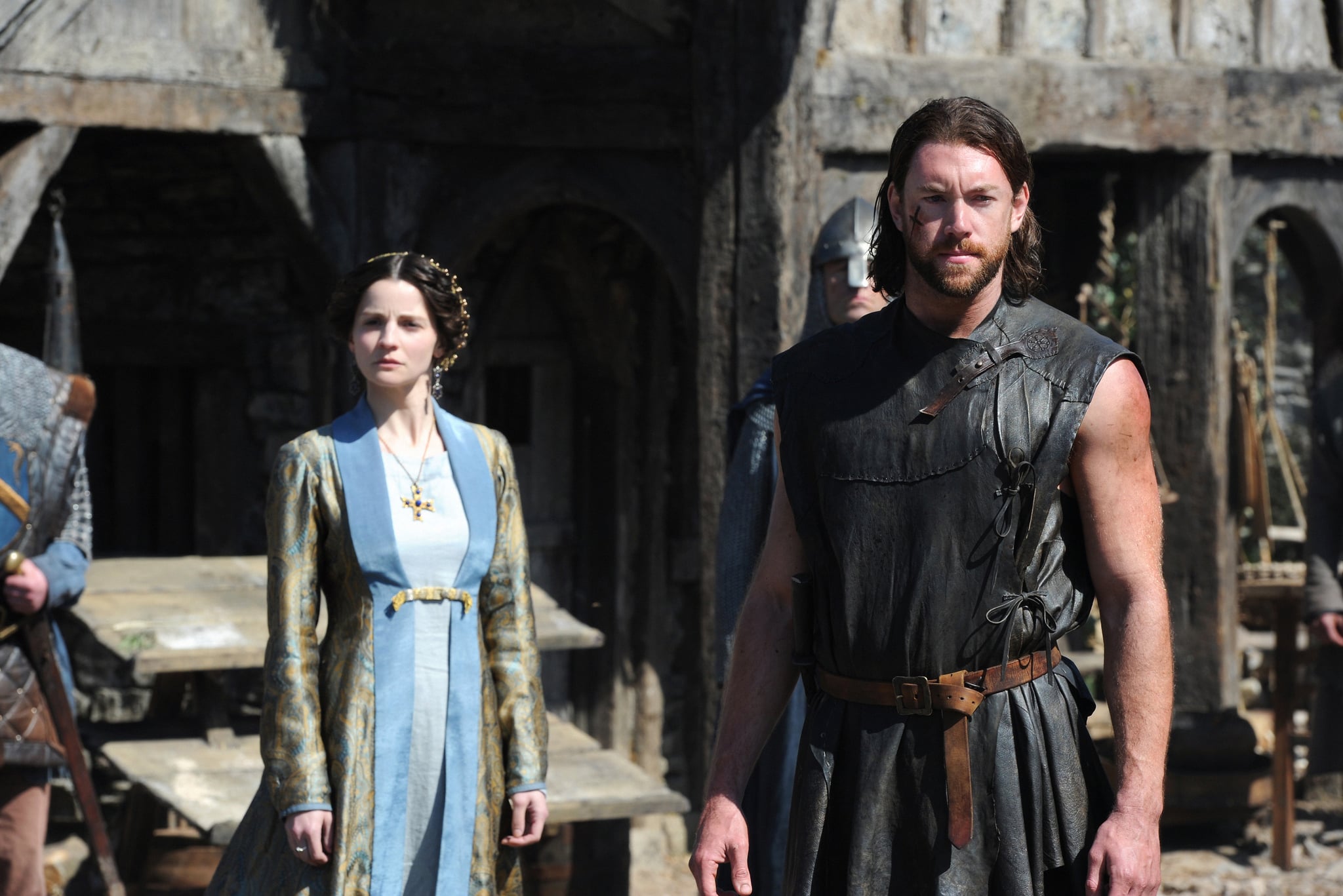 Is there any part of you that is feeling the pressure of living up to Sons of Anarchy's enormous success?
Lee Jones: No, if I thought about that, I would be doing myself and the show a big disservice. We're creating such a unique world, that it would only be detrimental to start worrying about things like that. It's like we're in a parallel universe and filming in such elaborate sets in a fully realized world — away from Hollywood — and that's kind of nice.
What would you say to viewers who might want to compare the show to Game of Thrones?
LJ: I think they're very, very different. This is very based in reality. It's not fantasy in any way. There is a very well-thought-out mythology behind the show that is developing, and this is much more grounded in actual history. It's a very gritty, real, medieval world rather than fantasy.
When you got the role, did you catch up on some of Kurt Sutter's work?
LJ: That would have been good, had I the time. Landing this job happened so fast. I knew about [Sutter's] success, I had seen some of Sons, so I knew what a prolific writer and talent he is. My world was really the theater, so I had't been watching that much telly, then I got cast so quickly. I've been digging into Sons when I can, but my schedule is off the chain right now. We really haven't stopped since the pilot, back in March.
Has Sutter talked to you about his overall vision for the series?
LJ: He has, but it's developing as we go. Breadcrumbs. He certainly hasn't given me everything, but I feel like he's listening to what we do and shaping things as they come back to him.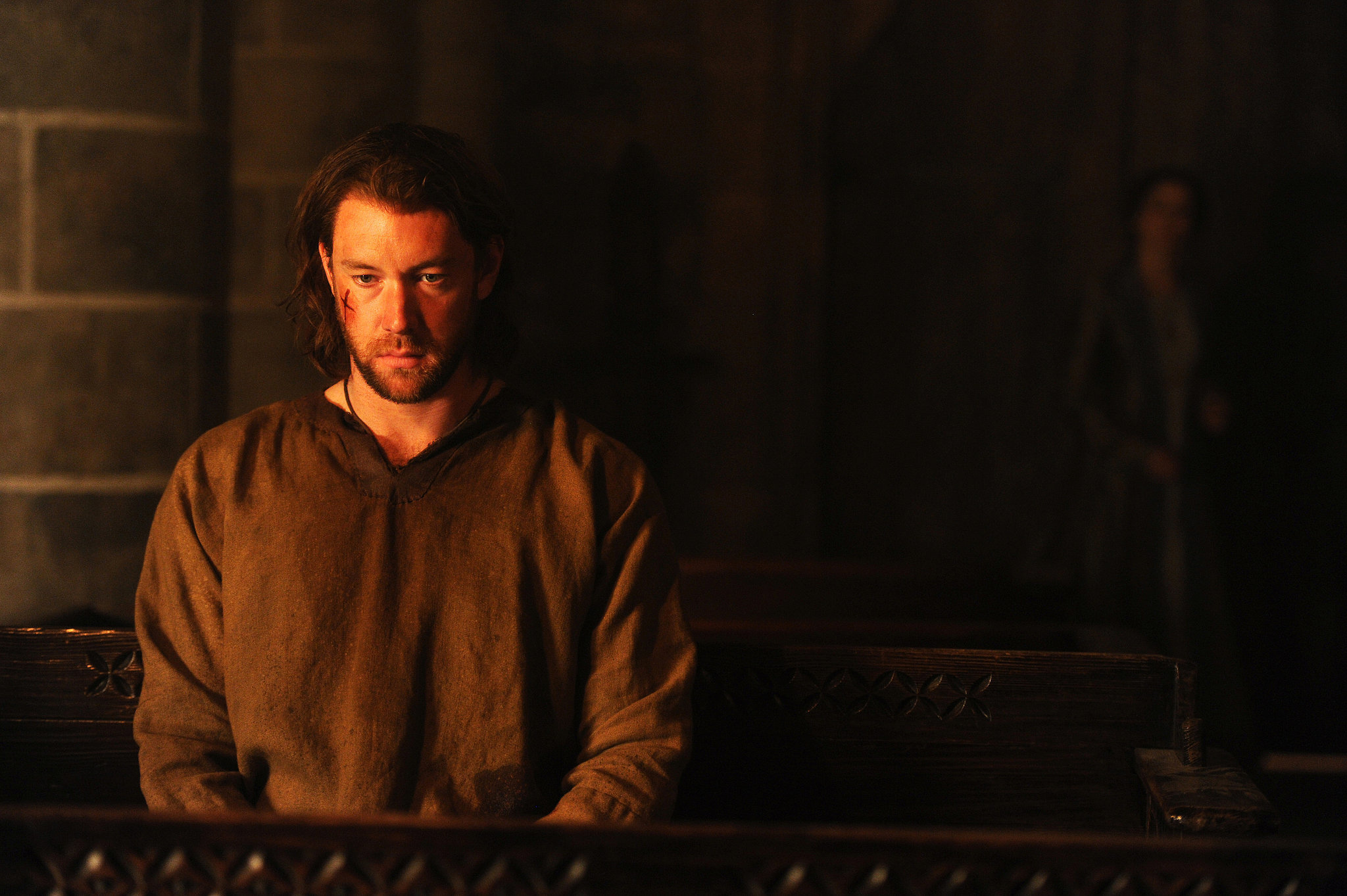 Sutter developed such a strong friendship with Sons of Anarchy's lead, Charlie Hunnam. Are you having a similar experience?
LJ: It's been great. From day one, he was very very supportive. He was looking out for me, making sure I had enough to go on. He's a really caring guy. He cares about how we're feeling so we can deliver the work. We speak about where the character is going from time to time and I'm always interested to know what he's thinking behind things. He's feeding off what we're doing, so things might come up a couple episodes down the track. He's a great guy and very supportive of me. We have a great friendship.
Can you talk about the physical prep work you had to do for the role?
LJ: I got cast and then when straight to a two-week boot camp. I hadn't really ridden horses before, just done a couple of pony trails and that was it. We have an incredible horse team and stunt team here and it was just two weeks of nonstop riding. I had done a lot of sword-fighting on stage before, so getting rid of the stage aspect and being really wide and safe on stuff, that was what I focused on. The stunt guys had me doing boxing footwork, and that keeps me light on my feet. The horse-riding I'm obsessed with; it's my new favorite thing.
What are you most excited for people to see on the show?
LJ: The relationships between the characters. They're really beautifully drawn by Kurt. There's great subtlety and depth, as well as the epic scale that the show has. We have done a great job in creating the heart of the show and that's in the relationships.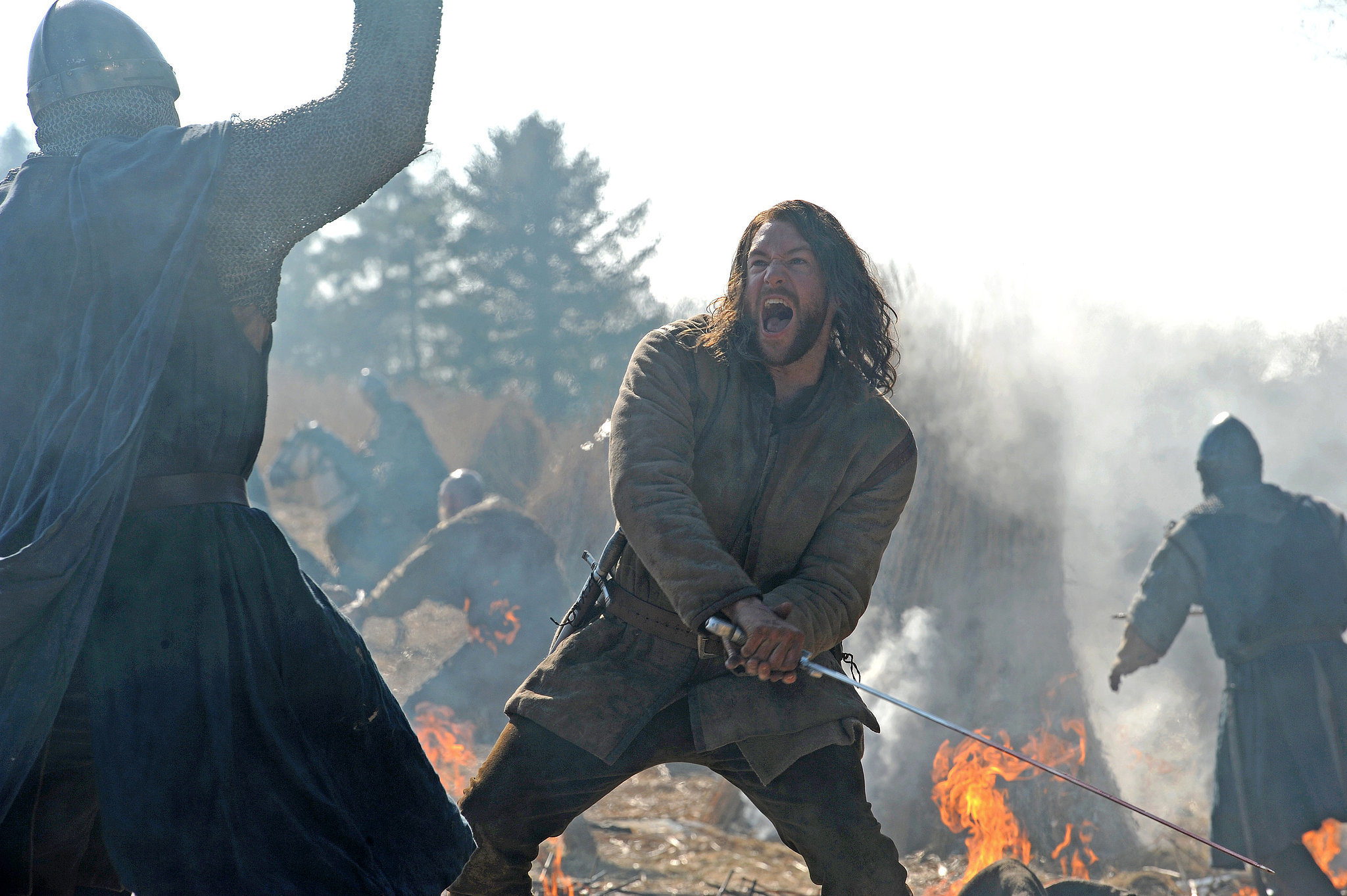 Which props helped you get into character the most?
LJ: When I had my first fitting, I put my costume on and it really held me in a particular way. That gave me a nice grounding, and that helped me a lot. The weight of the swords we use — when we're not using the safety ones — is great and definitely the physicality of having to carry all that stuff informs the character a great deal.
You have an extensive theater background, how has the adjustment to TV been?
LJ: One of the best things about this job is getting to develop a different skill set. I've been craving doing more film and TV, and it's been a great lesson in working really fast. It's allowing me to flex a different muscle, and that's been really enjoyable.
What's been the most eye-opening part of the experience?
LJ: The speed at which TV goes is definitely been something I've had to adjust to. That's been great in itself, because in theater you sit around and think too much. Now we just have to trust our instincts, because working at this pace, you can't get in your own way.
Are you ready to be a star?
LJ: I guess we'll find out.