Leonardo DiCaprio Talking About Euphoria Video July 2019
Leonardo DiCaprio Revealed What His Favorite Show Is, and It's Kind of Amazing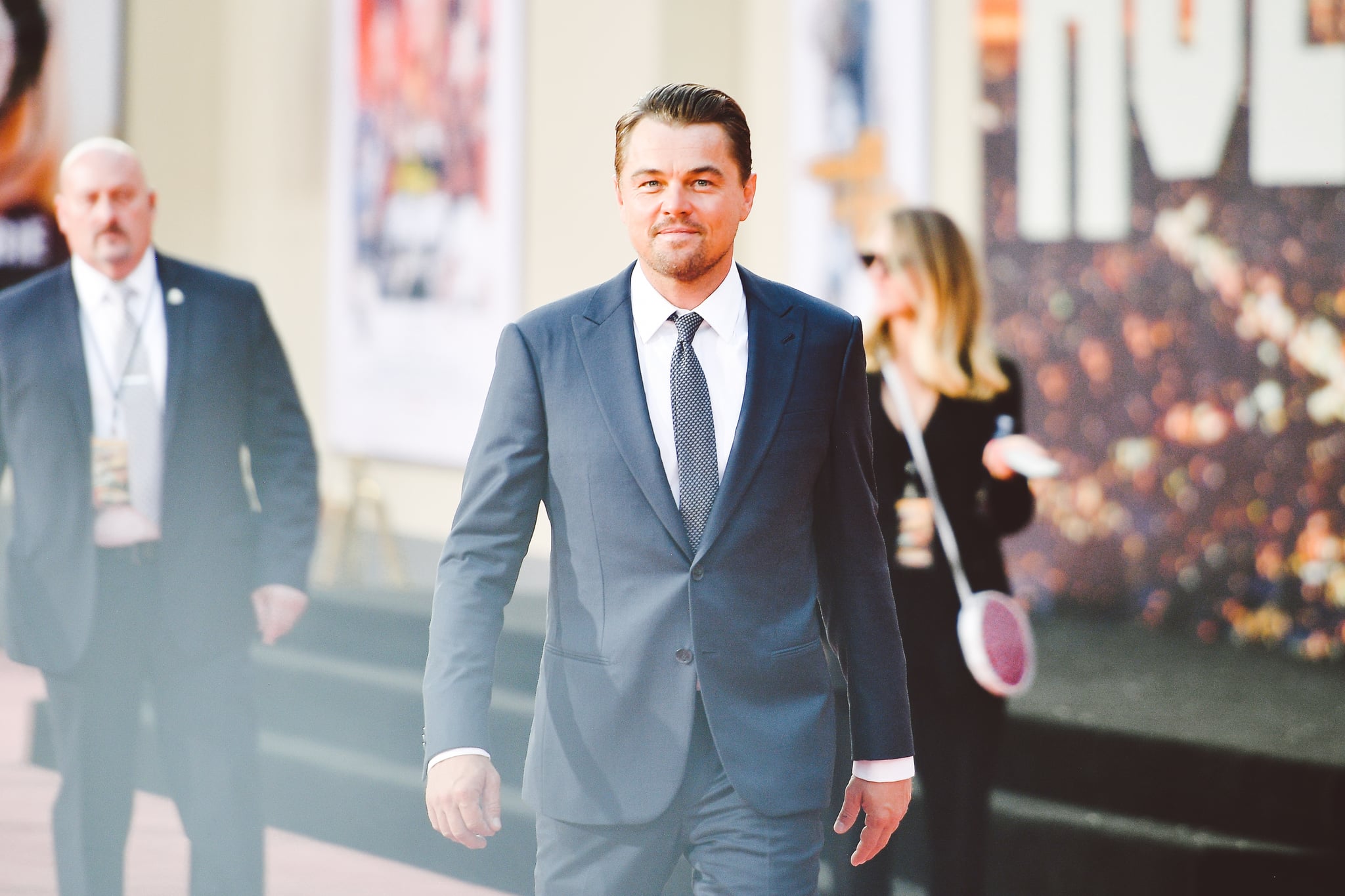 Image Source: Getty / Matt Winkelmeyer
Leonardo DiCaprio might be busy promoting his new film Once Upon a Time in Hollywood, but he's still on the up-and-up when it comes to watching the buzziest TV shows. At the LA premiere of his upcoming movie, DiCaprio caught up with Variety on the red carpet to answer a few questions, including what he's been watching on the small screen. And without hesitation, the 44-year-old actor revealed the series he's been into lately. "I just saw Euphoria, which is amazing," he said. "That show is amazing."
Leonardo DiCaprio on HBO's #Euphoria: "That show is amazing" pic.twitter.com/QQIw4wyYxb

— Variety (@Variety) July 24, 2019
Zendaya — who stars as the lead character Rue Bennett, a high school student struggling with addiction — caught wind of DiCaprio's praise and retweeted the video, as did costar Eric Dane, who added, "Solid endorsement." DiCaprio is set to produce the upcoming Hulu show Devil in the White City, but what are the odds he'd cross streaming-service lines to make a guest appearance in Euphoria's second season? We already know the show is very edgy, which is right up DiCaprio's alley. Let's make this happen, HBO!