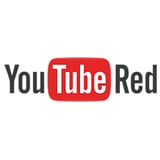 Everyone needs a happy place. We've partnered with YouTube Red to bring you along to Unicorn Island — and yes, it's as magical as it sounds.
As far as inspiring stories go, YouTube sensation Lilly Singh has one for the books. After battling depression as a young adult, she decided to create a YouTube channel as a form of creative release and to connect with others sharing a similar experience. Now, six years later, Singh has nearly 8 million subscribers and plenty of famous fans, like The Rock, following her every move — whether she's rapping, poking fun at everyday life, or simply giving fans an inside look at her day-to-day — and a 30-city world tour under her belt.
And now she's ready for her big-screen debut. In her new film, A Trip to Unicorn Island, Singh gives us an inside look at what really went on behind the curtains of her world tour, between the grueling rehearsals and sit-down interviews with her parents. So if you missed out on her world tour last May or if you just want to relive it all (we don't blame you), take a peek at the trailer above, and keep reading for three reasons we can't wait to see the full-length feature.
1. She gets real
Many fans know that Singh battled depression, and in the film, she talks openly about her struggles, and what Unicorn Island (her metaphorical happy place) means to her. "Unicorn Island is that state I reach when I decide everything's going to be OK, and I'm happy because life is great," Singh says in the trailer. "There's no wrong or there's no right, and no one's arguing over what's real or what's not real. It's just things that make us happy."
2. Yes, her parents are in it
Manjeet and Paramjeet Singh play a big role in Singh's channel, with her often acting them out in hilarious (and exaggerated) skits and scenarios. But in the film, we get a closer look at her family life, along with in-person interviews with Manjeet and Paramjeet themselves.
3. There are plenty of quintessential Singh antics
The film has everything you'd expect from Singh's channel: music, dancing, skits, motivational speeches, and more. Oh, and let's not forget about The Rock.
More From YouTube Red Originals