Lupita Nyong'o Interview For Queen of Katwe
The Beautiful Way Lupita Nyong'o's Career Has Come "Full Circle" With Queen of Katwe
Oscar winner Lupita Nyong'o is playing a significant role in Disney's Queen of Katwe — she stars as Harriet, the mother of real-life Ugandan chess prodigy Phiona Mutesi, and she's also a significant figure in the life of the young actors whose mother she's portraying. I sat down with Nyong'o at the Toronto International Film Festival, where the film had its premiere, and she talked about being able to play a motherly role both on and off screen to her movie kids, who had never acted or done press before the film. We also chatted about the full-circle moment this film represents, since she worked with director Mira Nair in 2006's The Namesake as an intern, and I even got a question in about her next big movie after this: Star Wars: Episode VIII . . . though that doesn't mean she answered it.

Image Source: Disney
POPSUGAR: Had you heard of Phiona's story before this film?
Lupita Nyong'o: No, I hadn't, not at all.
PS: When you got involved, what kind of research did you do?
LN: I got the script, and 10 pages in, I put it down; I was weeping. I wrote to my representatives and said, "I have to make the film." I was so inspired by it, I just felt like it was such a wonderful story, and one that we rarely hear from the African continent — an uplifting, heartwarming story with very layered, complex characters, and I just had to be a part of it. And Mira [Nair] directing it, I knew it was in very good hands, and I could trust that there would be an authenticity and artistic nuance that I would be happy to be associated with. I read the article that Tim Crothers wrote, I read the book, I watched Phiona, all sorts of YouTube videos — I did as much as I could before getting to Uganda. But to me, getting to Uganda was the meat of my research.
PS: So meeting Phiona and her family — what was that experience like?
LN: It was very informative and very inspiring as well. Harriet is a very grounded, quiet, and warm individual. Very guarded as well, so just recognizing that in her was something that I wanted to honor in my performance of her. She has a very deep voice, and I was marveled by it, and she sings very beautifully. Just learning from her what her life was like was great. Even just learning what games she played when she was a child and things like that . . . it gave me a good sense of who she was. It's a rare privilege to be able to talk to the person you're about to represent in the movie. And one that I was very happy to have.
PS: And the kind of person she is in real life makes for a complex character on screen. When we meet her, she's lived a hard life and is preparing her children for a hard life; were there things about her that you related to?
LN: Oh, yeah. She's a very relatable person. I've had a very different life, a way more privileged life. But growing up in Kenya, slum life was not far away. I had family that lived in slums, so I visited them often, and so I've seen and interacted with abject poverty. But I also know that because of that, poverty is not the definition of the people that live there. So, for Harriet, she is more than just her circumstances. She had a sense of humor, you know? There were things she'd say about her daughter, ways she'd talk about experiences she had with Phiona and Night, that reminded me of experiences I've had with my parents, or conversations my siblings would have had with my parents. She's very, very relatable.
PS: When you don't have children of your own but play a mother, where do you draw the motherly qualities from?
LN: Well, I was lucky to have her [Harriet]. So that was my first point of reference. She was the person that led me to the version of Harriet that I played. And it was also about just opening up to the children. It was very daunting to think that I would have to be the mother of these four children, and these actors, most of whom had not acted before, and somehow be the leader, both creatively and in the world of make-believe.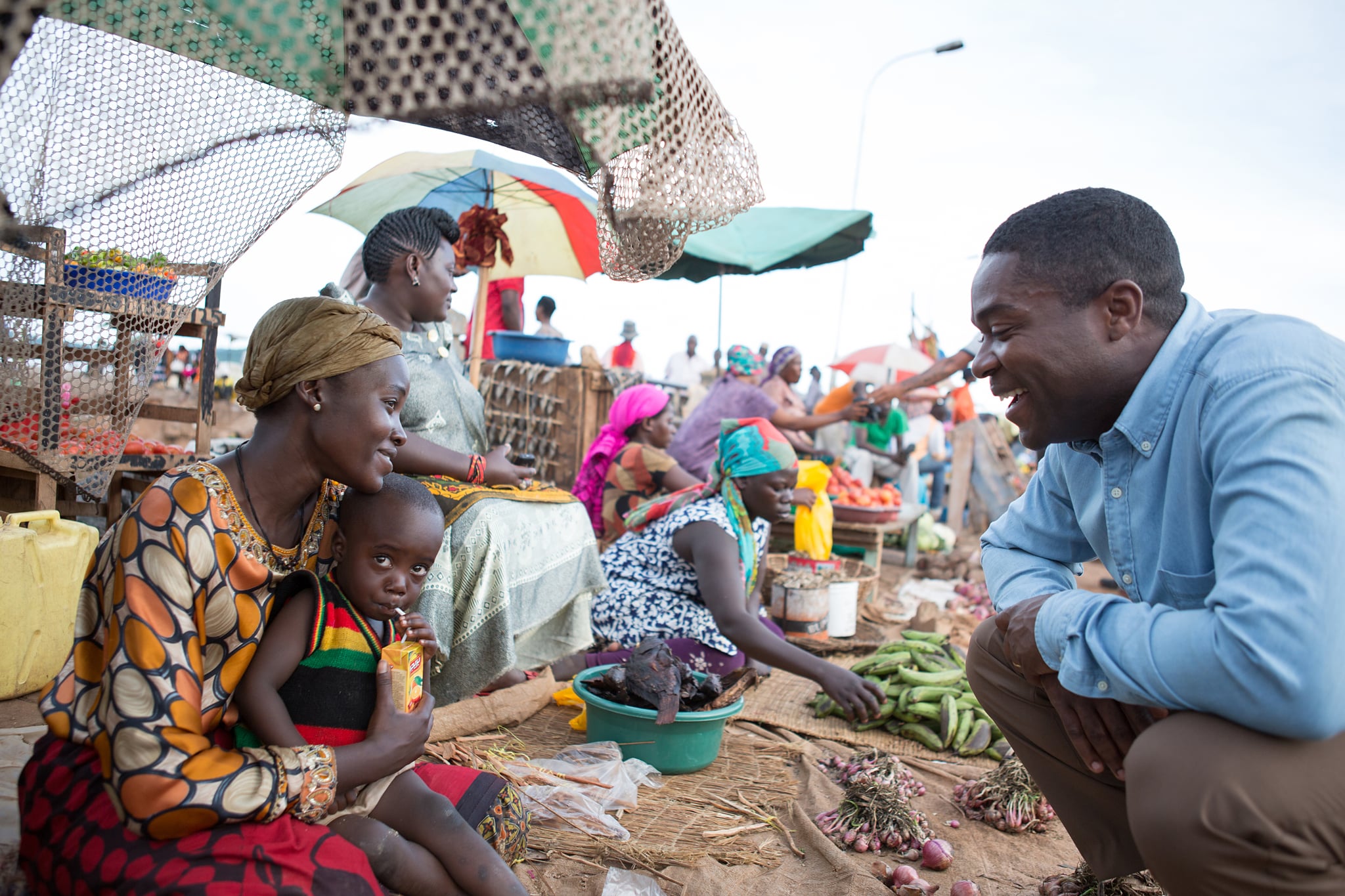 Image Source: Disney
For me, it was about spending individual time with each child, and winning their trust, and actually forming a bond with them off screen, so that we could appear as a cohesive family once we were on screen. The little boy, baby Ivan [Jacobo], who played Richard — he was only 2 when we shot, and he spoke no English, and so the first time he was out in my arms, he wanted nothing to do with me because he didn't trust me. So I had to learn Luganda. I had to pick up the basics of Luganda just so I could win his trust, you know? Every day, I was learning as much as possible to be able to have a one-on-one relationship with him. But then Madina Nalwanga, who plays Phiona, she's such an absorbent, warm girl, and she'd never acted before, but she was a dancer, and she had that discipline of a dancer, and she was full of curiosity. She'd sold corn in her past, in many ways she had a similar life to Phiona Mutesi, and I asked her to teach me how she would go and buy ingredients for a typical Ugandan meal and how to cook it. And so my whole onscreen family, we went to the market and watched Madina do her thing, and we went back to her house and she taught me how to make a Ugandan meal. So I think those things, that work, bonding with these particular children, really opened my heart to the idea of being a mother, and before I knew it, I was fiercely protective of them! Even on set, making sure that they drank enough water, were sitting down when they had a chance, and all that. I guess it's there — whether you're a mother or not.
PS: And now that you're doing press with them, are you playing that role here?
LN: Most definitely. I went through this crazy experience when I was 30, and it was so much for me. And so I know — I know what world they've come from, and I know for me, with all the privilege, how foreign and strange it was to be suddenly the object of everyone's attention. So I am trying everything to prepare them for this wild, wild world of red carpets and interviews.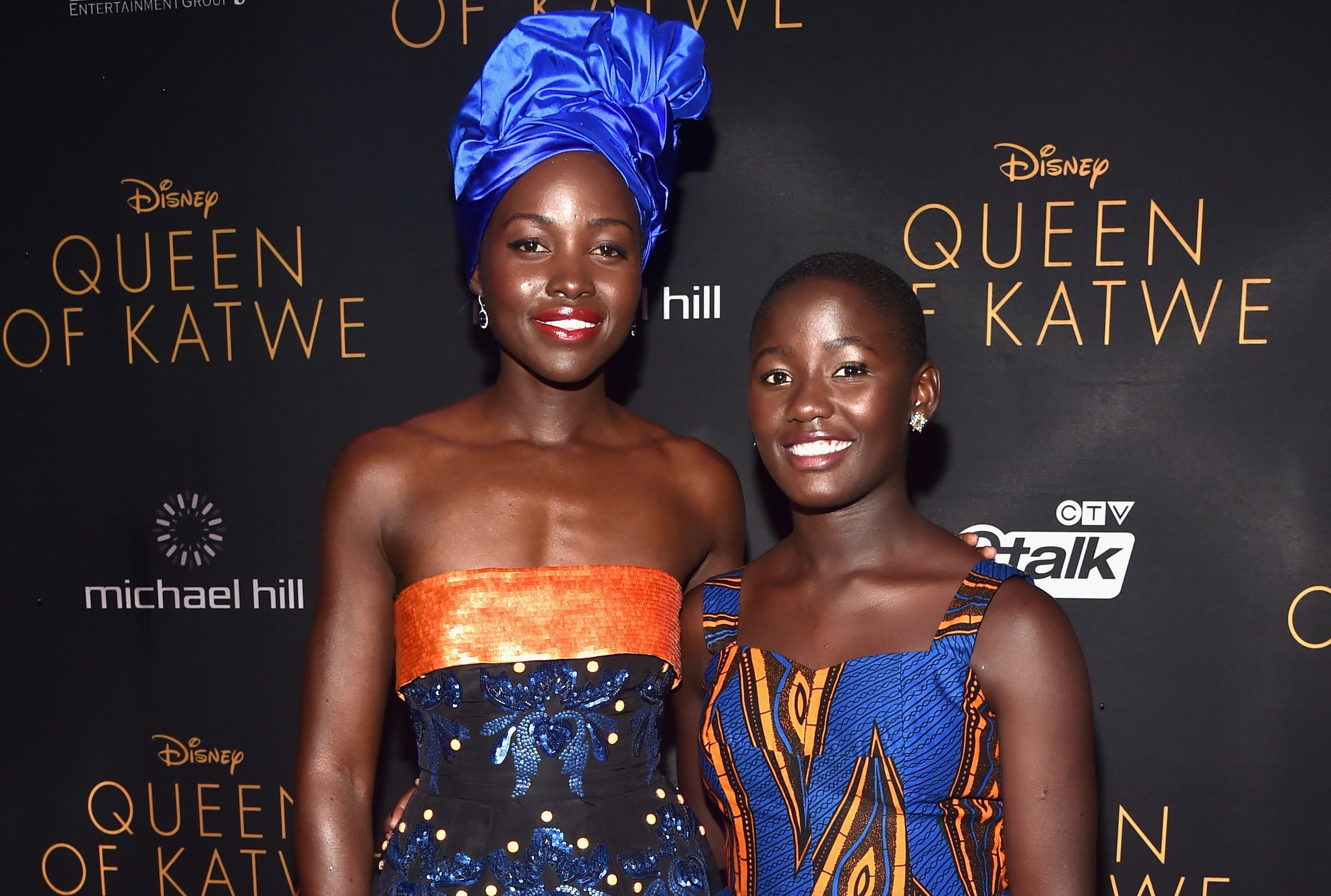 Image Source: Getty / Alberto E. Rodriguez
PS: And it's still relatively recent for you.
LN: TIFF was my coming-out party, and now I get to usher Madina and Martin [Kabanza] through this. So it's a very sentimental feeling, to be able to pass the baton on. It's also very practical and I feel very honored to have that opportunity — to actually affect them.
PS: You were the intern for The Namesake, another Mira Nair film! When you signed on for this, did you make that connection with her?
LN: Well, me and Mira have been close since — her husband and my father have been friends since they were in university, so it's a family affair! My father never told me; I didn't know that my father had any connection to Mira, until I was looking for internships in undergrad. He says, "Oh, I have a friend who is married to a filmmaker, her name is Mira Nair, have you heard of her?" And I was like, "Oh my goodness, I can't believe you've been keeping this from me all these years!" So when I interned with her, it was great to have that experience, to work so near her. I watched early cuts of it, I got her lots of tea — but then, the next year, she has a film lab, Maisha, in Uganda. They invited me to be a part of their administrative team for that film lab, and then I ended up in one of the student films, so I had had that experience in her world, and then this came along. So she's someone I have looked up to and respected, and I deeply, deeply love and admire. So for her to send me an email saying, "I wrote this with you in mind" . . . it's full circle.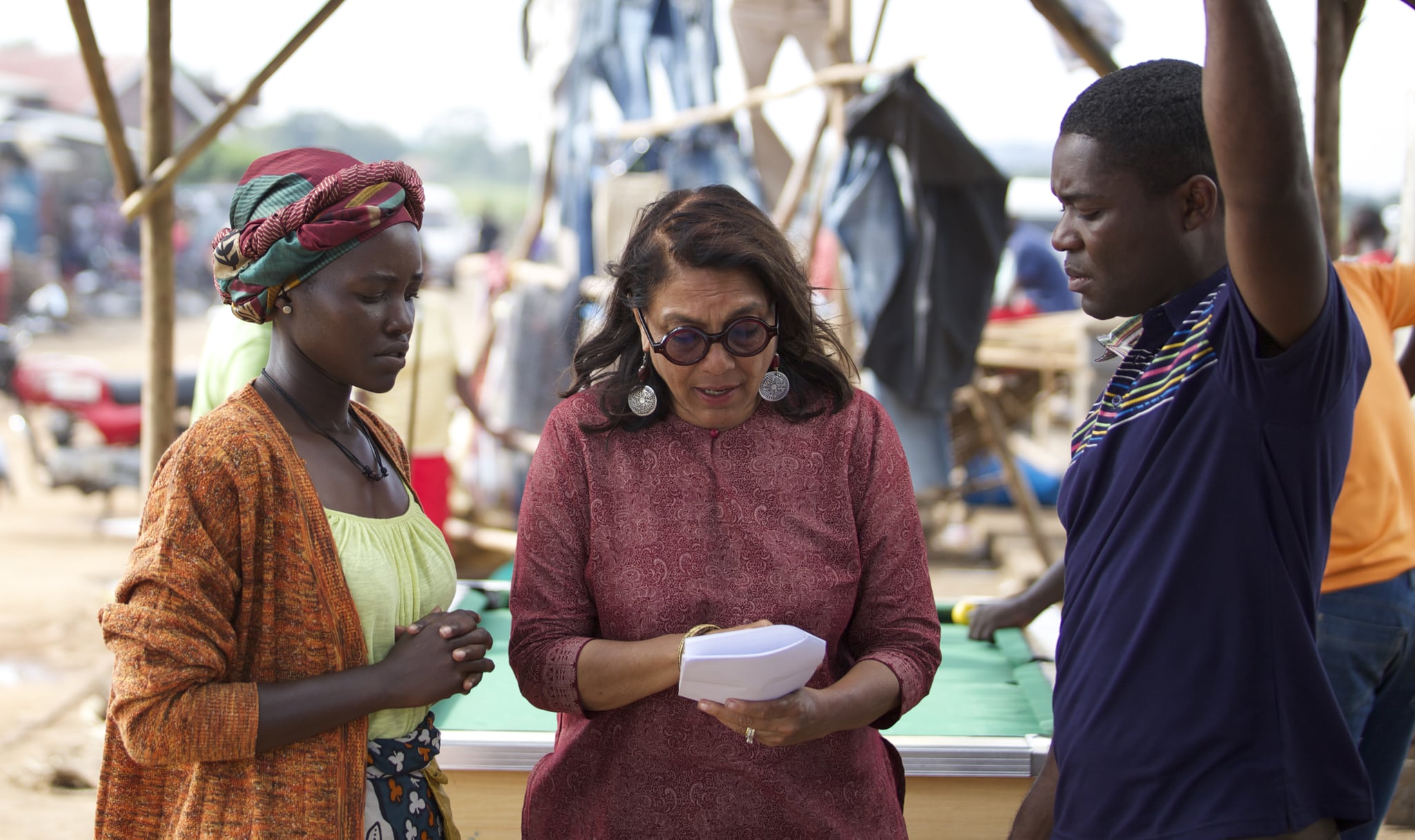 Image Source: Disney
PS: I also have to ask about your next film with Disney . . . Star Wars: Episode VIII.
LN: You know you're not going to get anything!
PS: I know, but I would be fired if I didn't try.
LN: I'm not telling you a thing!
Queen of Katwe comes out Sept. 23