Mark Hamill Reacts to Carrie Fisher's Death
Mark Hamill Is Devastated by the Loss of His "Beloved Space Twin," Carrie Fisher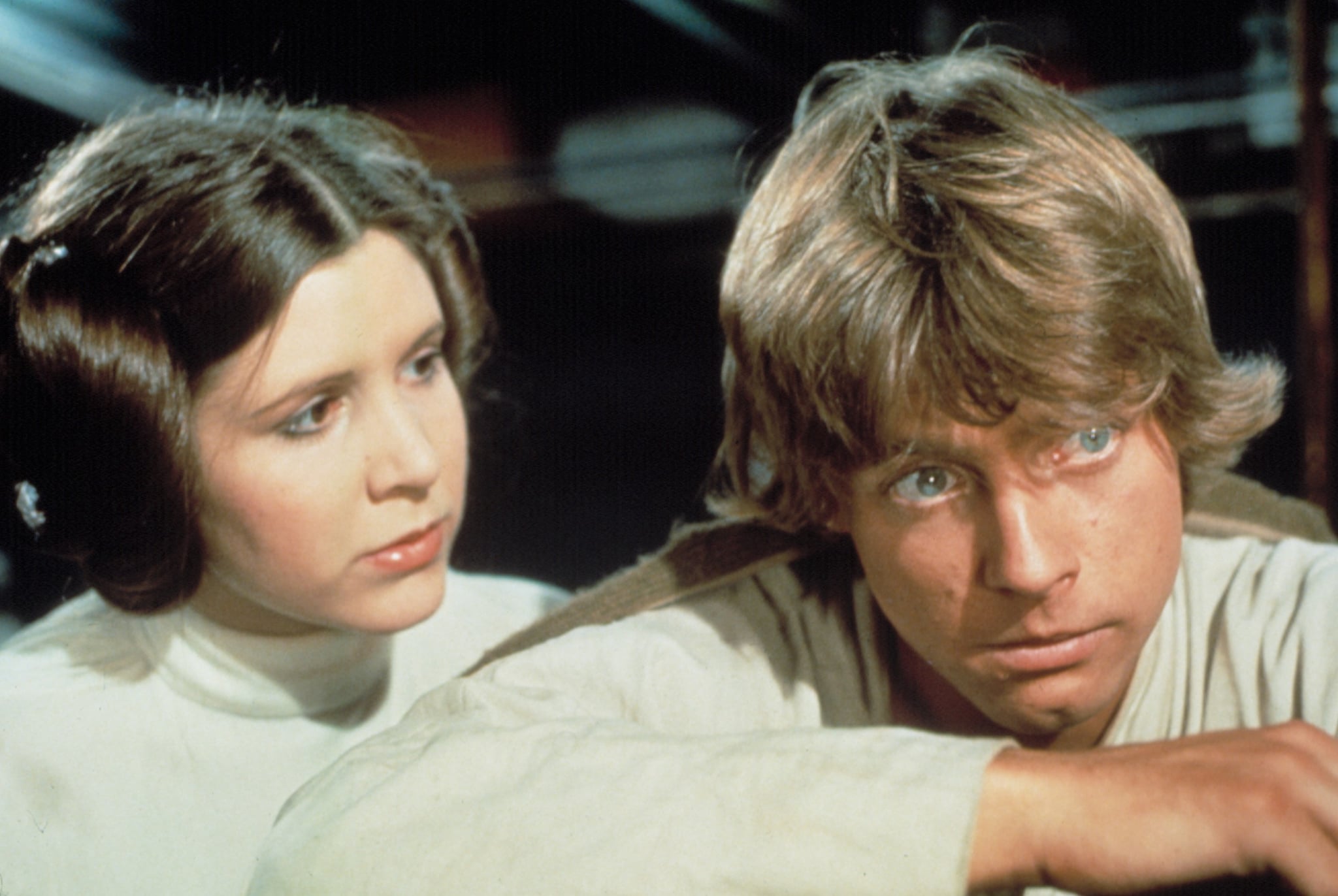 This post has been updated with new information.
Carrie Fisher's death shocked the world on Tuesday, and while many celebrities have been reacting to the news on social media, her Star Wars costars have been hit especially hard. Mark Hamill has known the actress for decades, starring as her onscreen brother in the original trilogy, then again in The Force Awakens. Shortly after news broke of Fisher's death, Hamill tweeted a black-and-white photo of the two of them, commenting, "no words #Devastated."
Fisher suffered a heart attack on Dec. 23, and Hamill had posted a collage on Instagram that said "Dear Santa: All I want for XMas is for the Force to be strong with Carrie," along with a handful of tearful hashtags, "#CarrieChristmas #SpaceSiblings #StarWars."
On Tuesday night, Hamill released a statement to Entertainment Tonight, saying:
"It's never easy to lose such a vital, irreplaceable member of the family, but this is downright heartbreaking. Carrie was one-of-a-kind who belonged to us all — whether she liked it or not. She was OUR Princess, damn it, and the actress who played her blurred into one gorgeous, fiercely independent, and ferociously funny, take-charge woman who took our collective breath away. Determined and tough, but with a vulnerability that made you root for her and want her to succeed and be happy. She played such a crucial role in my professional and personal life, and both would have been far emptier without her. I am grateful for the laughter, the wisdom, the kindness and even the bratty, self-indulgent crap my beloved space-twin gave me through the years. Thanks Carrie. I love you."