Is Marry Me Just Like Happy Endings?
Just How Close Is Casey Wilson's New Show to Happy Endings?
If you loved Happy Endings, Casey Wilson's new show, Marry Me, may already be on your radar. It's a relationship comedy on NBC that feels strikingly similar to her previous beloved series, save for the additions of Ken Marino and Tim Meadows to the cast. The pilot has Wilson and Marino getting engaged after a slightly humiliating moment for both characters and will continue to follow them throughout their engagement. Wilson's real-life husband, David Caspe, serves as a producer and writer on the show — the same roles he filled for Happy Endings — and the pair addressed similarities between the two comedies during Marry Me's Summer TCA panel, plus how much their own romance informed the Fall series.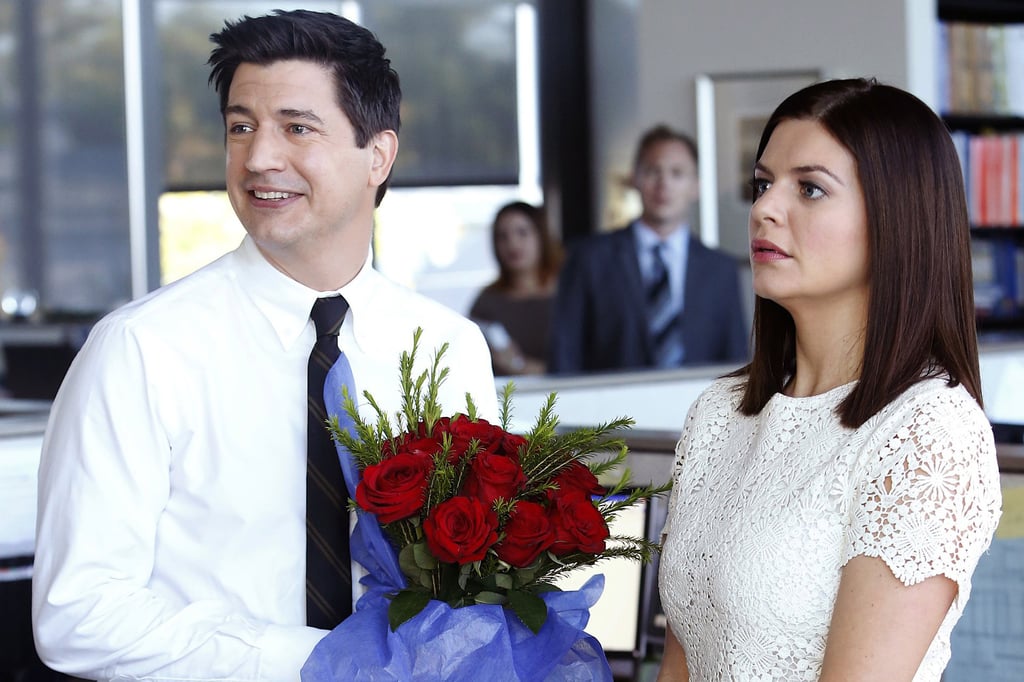 Wilson on how close the show is to her and Caspe's relationship: "We had been dating about two and a half years when he proposed. We did not go through the same situation that these characters go through, though I am just as irrational and angry and emotional. This was inspired by some of David's friends . . . I'm a woman over 30, so the engagement was shorter. It was about seven months."
Caspe on using his proposal as leverage: "When I was out pitching this show, I had not proposed yet, but I was going to in an attempt to sell the show, because I care much more about money than personal relationships. All my pitches was saying, 'What's great about this show is it's going to mirror my actual life because I'm gonna be proposing very soon.' And then I swore all the network presidents to secrecy. Technically, they all knew I was going to propose before Casey did."
Wilson on how close Marry Me's Annie is to Happy Endings' Penny: "I tried to make subtle differences between the two characters, but my acting style tends to be one blanketed style. Annie is, I hope, slightly less desperate than Penny. The whole show, in general, will be a little bit more rounded than Happy Endings, although I think with the same heart and jokes and great ensemble. I want people to close their eyes and know the difference between Annie and Penny, and I'm gonna work on it."
Think you'll give Marry Me a shot? Watch the trailer, and let us know.