Melanie Lynskey Interview For Goodbye to All That
Melanie Lynskey Really, Really Loves Lena Dunham
Melanie Lynskey has starred in some of our favorite movies over the past couple of decades, from Ever After to Sweet Home Alabama, and in turn has worked with our favorite stars. In her new film Goodbye to All That (read our review here), she has the same luck. Her character Annie blindsides her husband, Otto (Paul Schneider), with a divorce and deals with the aftermath of that as they try to move on, including a confrontation with his crazy new date Debbie (Anna Camp). When we sat down with Lynskey at the Tribeca Film Festival, she revealed some fun stories from the sets of her next few projects — HBO's Togetherness with the Duplass brothers and They Came Together with Paul Rudd and Amy Poehler — and why Lena Dunham is her favorite person.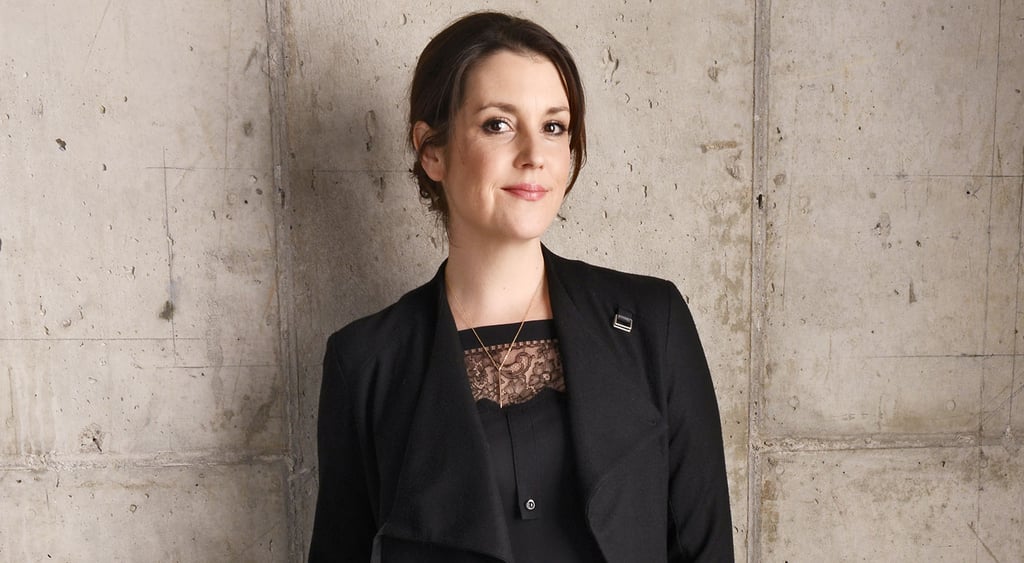 Source: Getty / Larry Busacca
POPSUGAR: Your character Annie comes off as coldhearted and a little crazy. Do you think she's just misunderstood?
ML: I think she just felt disconnected from the person that she was married to and they kind of grew apart. She was trying, but he's just not paying attention, and I think she just realizes she's not going to get what [she needs] from this person and she needs to leave. She just wants to find herself and know who she is outside of this marriage.
PS: Is the realistic portrayal of divorce what drew you to the script?
ML: Yeah, I think it's complicated, because if you have a child together or something like that, you can't just cut it off and say, "OK, the best thing is if we're not in each other's lives anymore." You have to interact, and you have to be OK around each other. And so I think the thing I liked about the movie was that it showed mostly that side of it, where they're sort of trying to not be so awkward.
PS: When it came to getting in the mindset of your character, did you deliberately keep your distance from Paul Schneider?
ML: We've been friends for 10 years — nobody really knows that! Another actor was supposed to play that part, and he dropped out kind of last minute. And [writer and director] Angus [MacLachlan] was like, "Who am I going to get?" And I said, "This person is one of my very dear friends, and I feel like our chemistry is perfect because we know each other really well, we're not afraid to kind of fight with each other, and we don't wanna have sex." It's like a perfect kind of feeling. So we were so comfortable with each other, and that was also kind of the great thing about having known each other for so long — we could leave each other alone. Because sometimes you meet a new person and you're so excited to get to know them, and it's all sort of giggly and fun. So we were able to sit on our opposite sides of the room, or sit there gossiping about people, or whatever, with someone you know really well. But you can be like, "Leave me alone for a minute."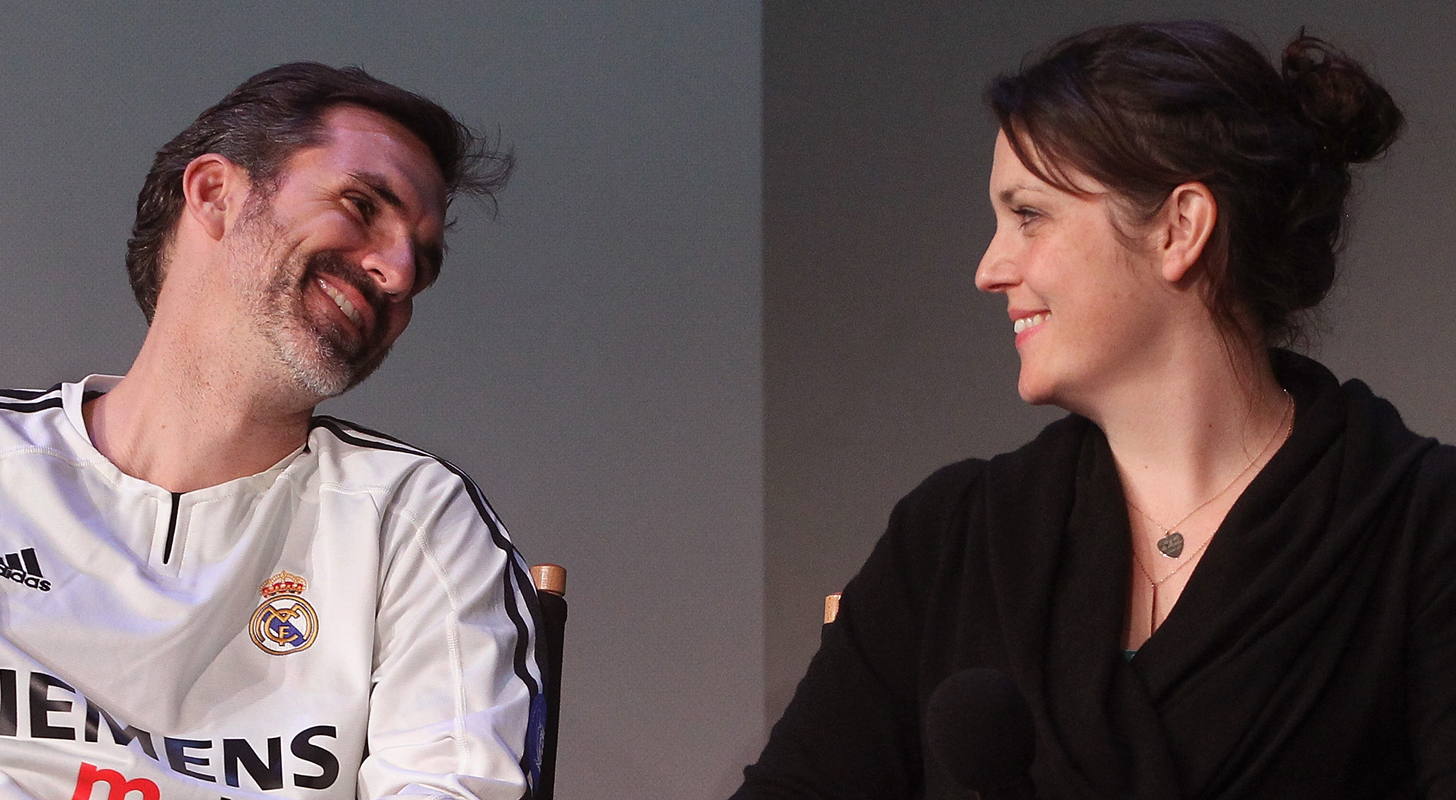 Source: Getty / Jim Spellman
PS: You also have a great new HBO show up next with the Duplass brothers. What can you tell me about Togetherness?
ML: Yes, we finished the first season. It was so amazing. Mark [Duplass] plays my husband, Amanda Peet plays my sister, and Steve Zissis — who does a lot of Duplass stuff — is a friend. And we all live in a house, and it's just kind of a funny, sad, sweet, Duplass-y kind of show about life and relationships and people just trying to make the most of it. It's very complicated, and it's funny. So funny.
PS: Is your character a lot different from Annie as a wife?
ML: She is different than Annie, but she also is somebody who doesn't really like to talk about feelings too much. She's just kind of a cool person, and I appreciated that. Like we shot a scene where we were going through an issue, and Mark couldn't stop talking about it. And I was like, "Can we not just have fun? Can we like drink some beer and play kickball?" It's so different from me and my life, because when something is an issue, I just am obsessed with it, and that's all I want to talk about. So it's nice to play someone who's like, "Why do we have to care right now?"
PS: You also have They Came Together with Amy Poehler and Paul Rudd coming up!
ML: It's really fun. It's like a parody of romantic comedies, so of course I'm like the best friend, and Amy and Paul are so funny. There are so many amazing people in it. For me, I couldn't believe I was there, because Wet Hot American Summer was one of my favorite movies of all time, and I just was like in a dream. So I'm excited about that and Togetherness and Happy Christmas. That's with Lena Dunham, my favorite person.
PS: Would you ever go on Girls or do more TV?
ML: Yeah I would love that. I think Lena's so brilliant. She, oh god, I just love her. I love her as a person — I just love her. It's crazy because she's like 10 years younger than me, but she has a big-sister feel about her. I'm the big sister of four people, so I'm used to feeling that way, but there's something about her that's so caring and so loving. And she's such a good girlfriend that she just goes into that, "Oh, tell me about that. Then what did he say? Oh, what?" And you pour your heart out before you know it. And it's a really weird thing for me to feel that way with somebody. I'm crazy about her.