Michael Caine and Jane Fonda Talk Youth Movie at Cannes
Jane Fonda Gets Real About Aging at Cannes: "Age Is a Question of Attitude"
Jane Fonda and Rachel Weisz are the leading ladies in Italian director Paolo Sorrentino's Youth, which debuted for press today at the Cannes Film Festival. They star in the epic film along with Michael Caine and Harvey Keitel, who respectively play an aging composer and director questioning the end of both their careers and younger years. It's a lavish and indulgent ensemble piece, much anticipated at Cannes after Sorrentino's last film, The Great Beauty, won the best foreign language award at the 2014 Oscars.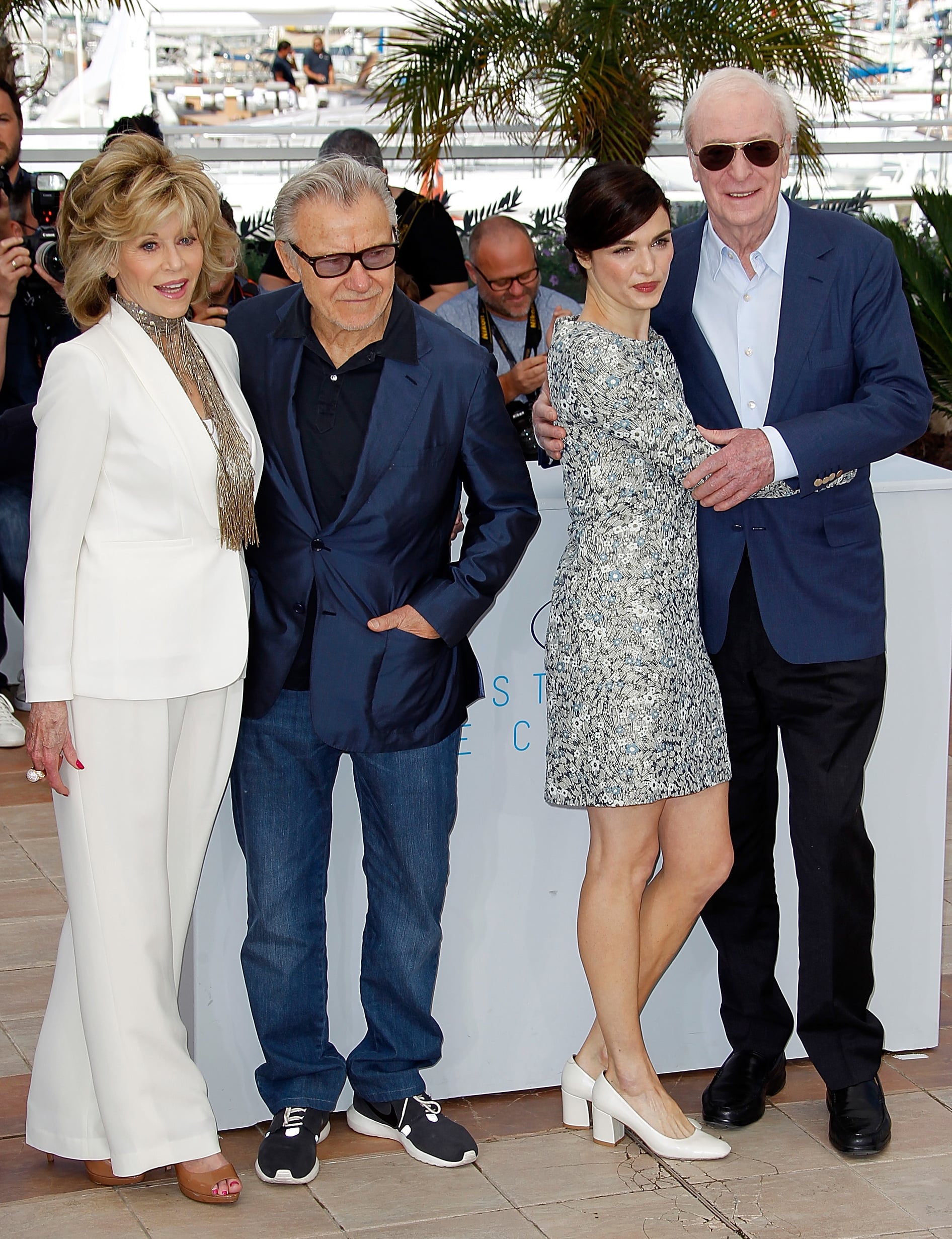 Jane's character Brenda, an aging actress who appears overly made up, dressed to the nines, and clad in a big, blond wig, was a hot topic at the press conference following today's screening. Journalists were curious as to whether or not Jane was afraid to play someone who, on the surface, seems to be barely keeping her wits together. "There is something very vulnerable about an old woman who puts on the mask of makeup. When that's stripped away she becomes very vulnerable. That's fun to play," Jane said. "For me, this movie Youth says something I agree with very much, that age is a question of attitude . . . You remain young and vital in your mind if you have a passion in your life. I do — and the film does."
The joy and sadness of aging is a central theme in the film, so the topic, appropriately, came up quite a bit with the actors. Michael, for one, reflected on his long career and revealed that it's been five decades since he was last at Cannes. "I came to Cannes 50 years ago with a movie called Alfie," he said. "Alfie won a prize, and I didn't. So I never came back."
Both Michael and Jane have been in the movie business for a very long time. And that's just as Michael likes it. He summed up their happiness at being able to continue working by quipping, "The only alternative to playing elderly people is playing dead people."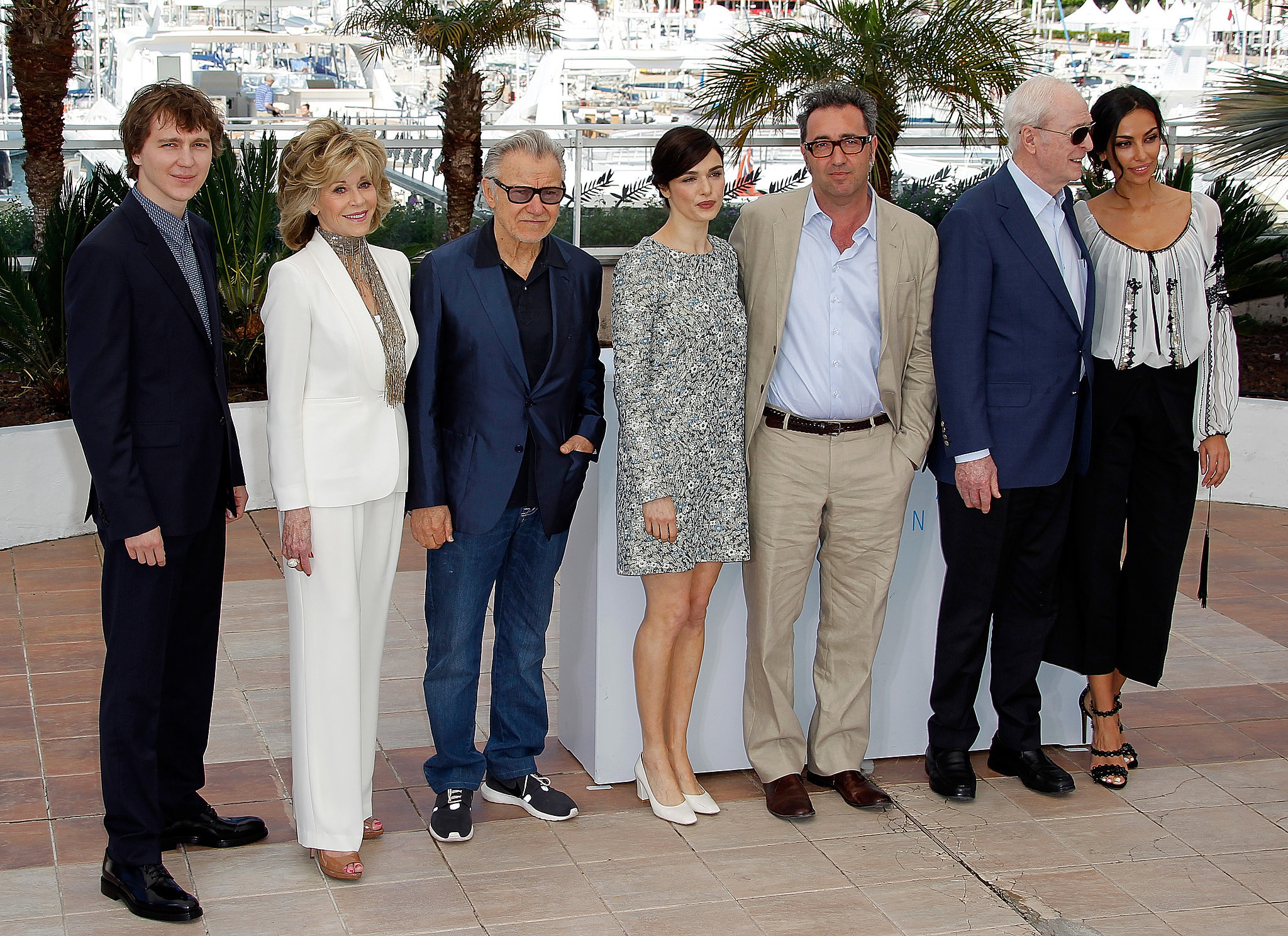 Paul Dano, Jane Fonda, Harvey Keitel, Rachel Weisz, director Paolo Sorrentino, Michael Caine, and Madalina Ghenea at the 2015 Cannes Film Festival photocall for their film Youth.