Mindy Kaling Says She Doesn't Get Offered Many Roles
Mindy Kaling Doesn't Get Offered Many Roles, and That's a Shame
Mindy Kaling has made her Cannes debut with the Pixar film Inside Out, a sweet look at the emotions at battle inside an 11-year-old girl's head. The movie also features costars Amy Poehler and Mindy's The Office castmate Phyllis Smith. The trio assembled at the film festival Monday morning for a photocall and a press conference along with Pixar head honcho John Lasseter and director Pete Docter.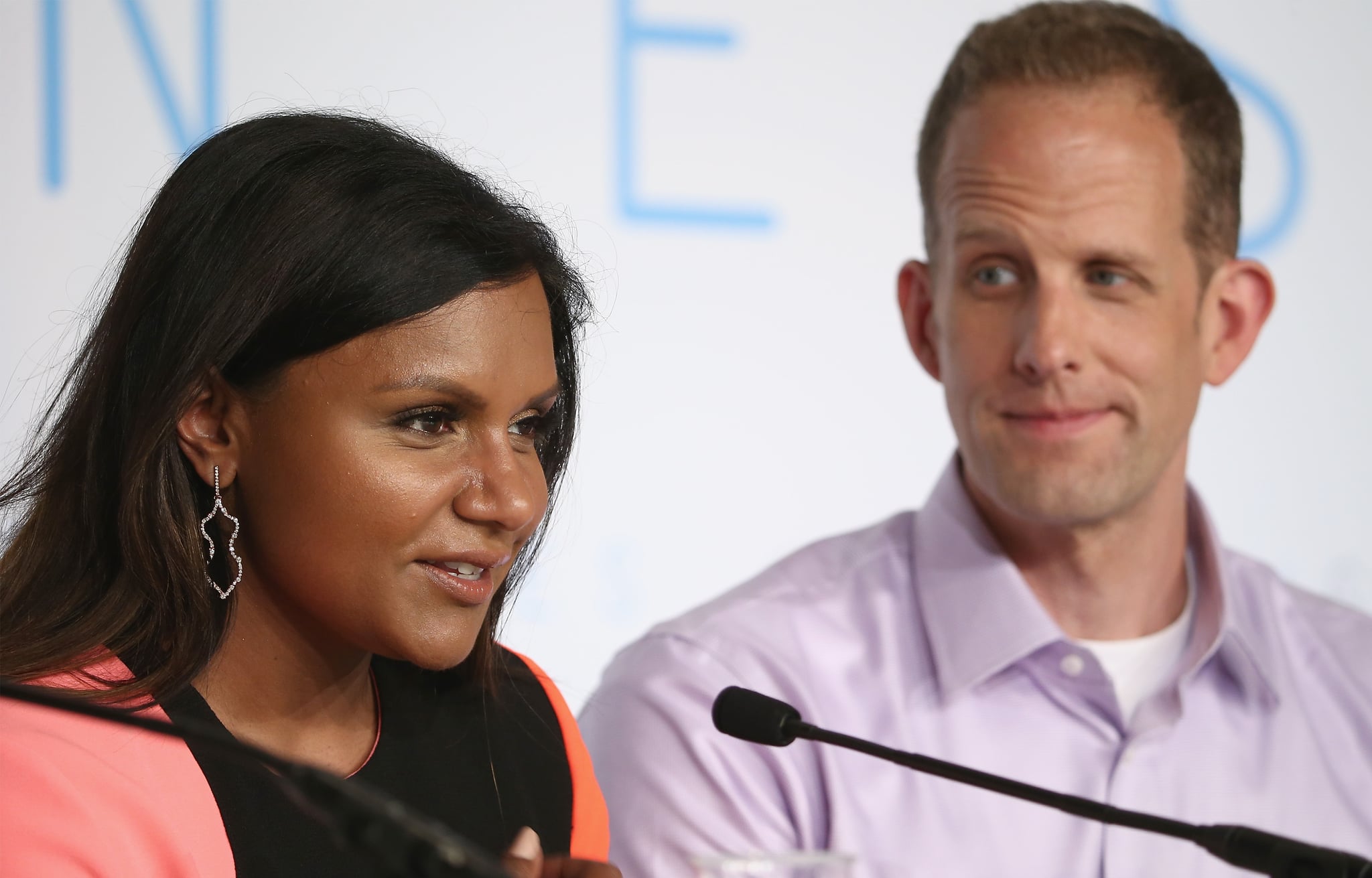 It turns out that being part of a big ensemble film like Inside Out is a rare experience for Mindy, who is more used to generating her own material. Mindy, of course, created, writes, and stars in her own series, The Mindy Project, which just moved from Fox to Hulu. At today's press conference, she got candid about the state of her career. "I'm not asked to do that many things," she said. "I think I'm very specific — the way that I look, and talk, and what I'm interested in. So I've resigned myself that I'm going to be writing my own work, which is fine for me. When this came about — it doesn't happen very often. I'm not an actress that auditions a lot."
For Mindy, getting the role was an emotional experience. She added that, shortly after she was offered the part, "I went up to Pixar and I cried. They weren't too scared off by that and they let me continue to work with them. This is amazing. This kind of opportunity does not happen."
In addition to loving the script, Mindy was pleased that the film tells the story of a young woman. "[The film] gave voice to a demographic that isn't often given a voice to," she said.
Inside Out has received glowing reviews among critics at Cannes, but it's not in competition for the festival's top prize, the Palme d'Or. The exclusion from competition was no obstacle to Amy, though, who urged the press to basically make the film a write-in candidate. "It's up to you!" she joked.