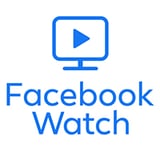 We've partnered with Facebook Watch to help you catch up on all things Red Table Talk so you're ready for season two. The first episodes are streaming now on Facebook Watch!
Sex, love, marriage, independence, divorce, racism — no topic is off limits for the ladies of Red Table Talk. No matter who Jada Pinkett Smith; her daughter, Willow Smith; or her mother, Adrienne Banfield-Jones, are talking to, you know they're going to keep it real.
That's why the women of Red Table Talk are so much fun to watch: you know that whether they're talking to a member of their own family or an A-list celebrity, they're always going to say what they're honestly thinking — no holds barred. Now that Red Table Talk is back for its second season, we decided to revisit some of the most quotable moments from season one — including Jada and Will Smith's revealing conversation about their marriage and the much-talked-about episode with Jordyn Woods. Catch up on all the buzzy moments you might have forgotten about from season one, then tune into new episodes on Facebook Watch now!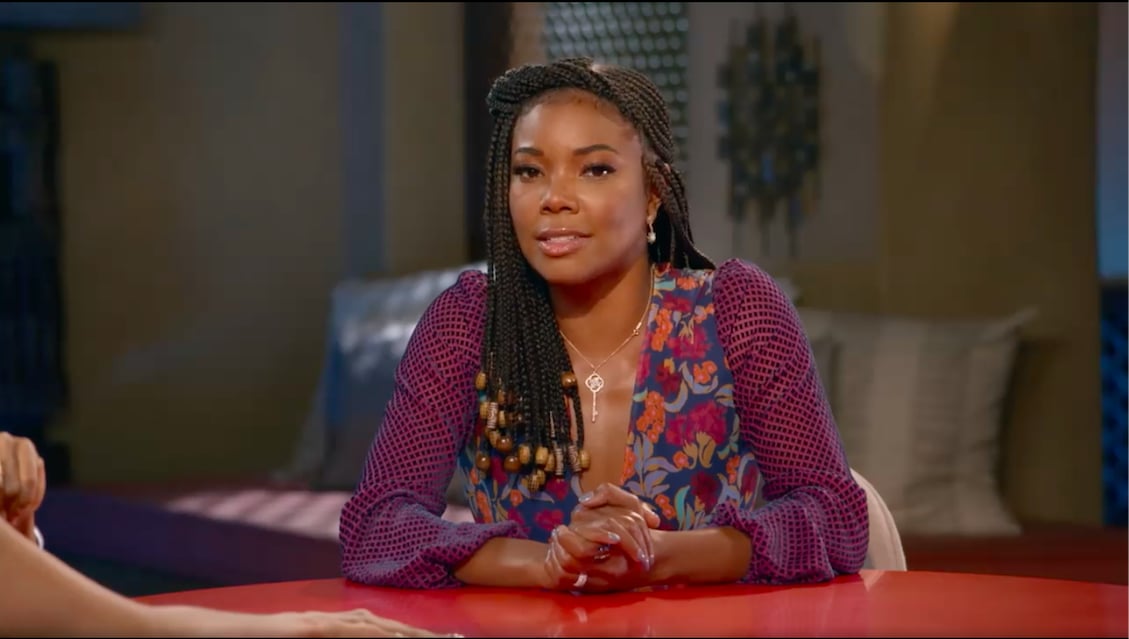 "Why would you think someone else knows how to make you happy? You don't know what makes you happy." —
Gabrielle Union

on finding your own happiness

On one episode of Red Table Talk, Gabrielle and Jada revealed that they had been in a silent feud for years but that they finally put the beef behind them. Gabrielle also shared some truly powerful revelations about learning how to make yourself happy.
"Because I did not understand marriage, I did not understand divorce. I will say that I probably should have fell back." — Jada Pinkett Smith on Will's divorce from ex-wife Sheree Fletcher
In a revealing conversation with her husband's ex-wife, Sheree Fletcher, Jada owned up to the fact that she could have been more understanding. It was a healing moment for both women, as Sheree also said, "Part of my responsibility is to respect you" as part of the blended family.
"I would have to say, honestly, I feel like I lost my sanity at one point. It was after that whole 'Whip My Hair' thing and I had just stopped doing singing lessons and I was kind of just in this gray area of, 'Who am I? Do I have a purpose? Is there anything I can do besides this?'" — Willow Smith on self-harm
Willow shocked everyone at the table when she admitted that she cut herself for a brief period after "Whip My Hair" topped the charts when she was just 9 years old. That kind of intense fame — especially when you're so young — isn't easy to deal with.
"We broke up within our marriage and got back together again and had to rebuild with new rules and something way completely different." — Will Smith about his marriage to Jada Pinkett Smith
When Will came to the table to discuss his relationship with Jada, the couple got brutally honest. He revealed that their marriage wasn't always easy — there was even one 45-day period when Jada cried every single day.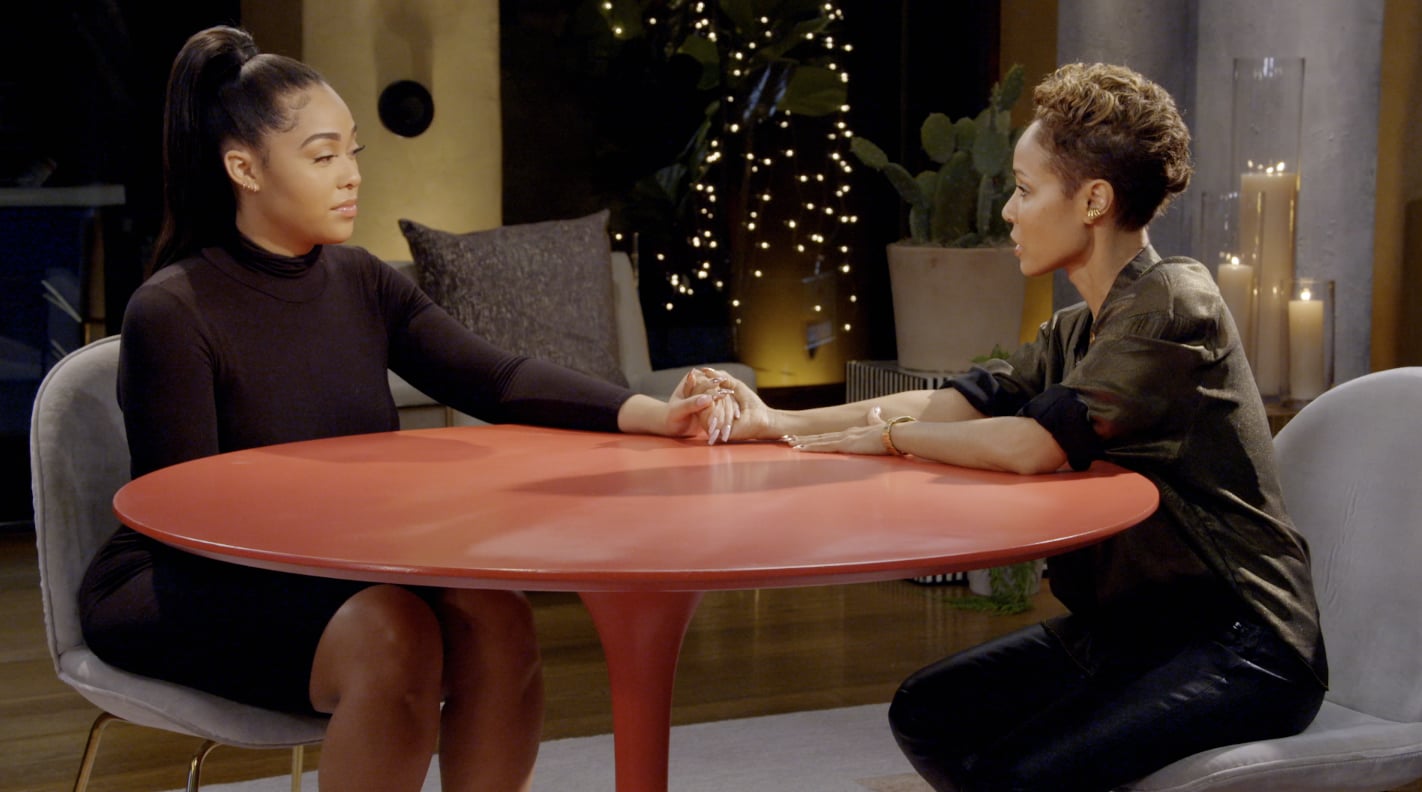 "I've seen what has been done to my life in only a week based on how the media circulates. They don't put their focus on the real world problems. They're putting their focus on a young black woman who made a mistake and not a mistake that's worth public crucifixion." — Jordyn Woods on life in the public eye
Jordyn joined Jada at the red table not long after rumors started swirling that Tristan Thompson cheated on Khloé Kardashian with her. Though she admitted that she did go to a party at Tristan's house and kiss him as she left, Jordyn adamantly pushed back against how she has been portrayed by the media.
"When there's a lot of love there, there's always a path and possibility toward healing." — Jada Pinkett Smith to Jordyn Woods
Naturally, Jordyn was pretty distraught over the pain that her actions and the rumors brought the whole Kardashian family. Jada offered up a message of hope, saying there's always a possibility of reconciliation.
"It just makes you appreciate being at home, being with your parents, spending quality time with family. You get out into the world and then you kinda just understand things." — Jaden Smith on moving out of his parents' house
During one episode, the Smith family got real about what it was like to grow up in their household. After Jada admitted she was devastated when Jaden asked to move out of the house at age 15, her son said that living on his own did teach him to appreciate family time even more.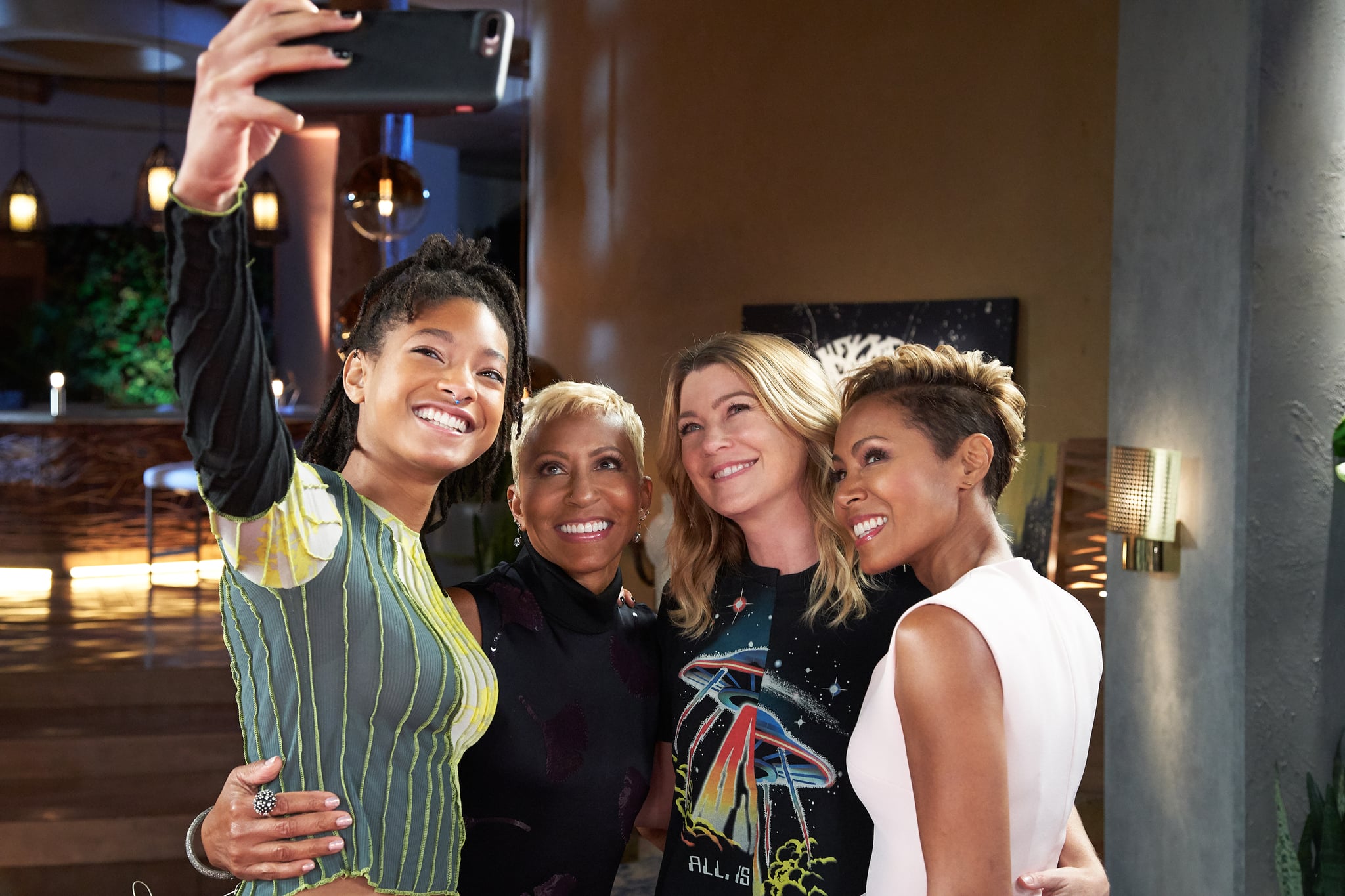 "As moms and dads, we have the responsibility to expose our children to all different types of people, to just show them the differences in the world." —
Ellen Pompeo

on raising children with an understanding of diversity

Ellen joined Jada, Adrienne, and Willow at the red table to discuss racism, inequality, and prejudice — something she has experienced first-hand raising children with her biracial husband.
"You know what? I think parents have to give themselves much more forgiveness. When you become a parent, you have these huge ideals, even for yourself, because we all are coming into parenting with our own childhood traumas." — Jada Pinkett Smith on parenting
Jada has shared some seriously powerful revelations with Red Table Talk viewers, like this one about trying to be the perfect parent. Spoiler alert: there's no such thing.
"I had to gain my strength as Jada — not mommy, not wife — Jada." — Jada Pinkett Smith on self-love
In order to be the best wife, mother, and partner she could be, Jada said, she had to learn how to be the best version of herself first. That's pretty powerful — no matter who you are.
Image Source: Red Table Talk