Olivia and Jake Relationship Status Scandal Season 5 Finale
What's the Deal With Olivia and Jake on Scandal?
WARNING! Scandal season five finale spoilers ahead!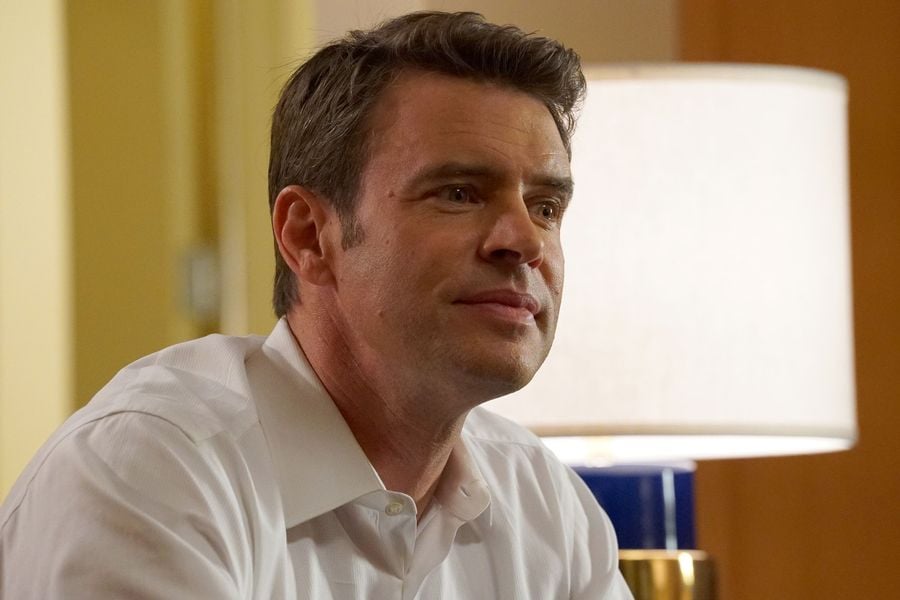 Does anyone else get a gross vibe whenever Rowan refers to Jake as Olivia's "brother"? Yikes.
This isn't Game of Thrones, where a sexual affair between attractive siblings is somehow a romantic storyline. Admittedly, there's some truth to the fact that Rowan "created" both Jake and Olivia in his image, and the line between siblings and lovers is a murky blur.
There have been so many ups and downs with Olivia and Jake's relationship that one has to wonder if the two might actually be better off as brother and sister. They're both hyperfamiliar with Rowan's manipulative games and destructive "parenting" tactics. In their own messed-up family way, they can commiserate over the kooky antics of their psychopathic dad.
That said, the sexual chemistry between Jake and Olivia cannot be denied. They both fantasize regularly about running away together to a tropical locale and living out their days in peaceful isolation as gorgeous, sun-kissed lovers.
Then again, how much could Liv really want to be with Jake when he asks her in the season five finale to live a normal life with him and she adamantly refuses? Is there any truth to Jake's resentful statement that "I've gone from being [Rowan's] b*tch to yours"? Or is Olivia showing her love for Jake by doing the best she can for him at the moment by getting him out of Rowan's direct control? There is just as much truth to Olivia's retort that "Mediocrity is not an option for me. I don't want that, and neither should you."
What does the future hold for these two? Should they end up together? Or simply nurture an affectionate, familial kinship?