Once Upon a Time Midseason Premiere Recap
The Most WTF Moments From the Once Upon a Time Premiere
Once Upon a Time is finally back! It's been almost three months since that crazy, Lost-like finale, and the show has returned with some equally crazy happenings. We get another glimpse at Emma and Henry's fabricated life in NYC, as well as the trouble that was going on in fairy-tale land (and the new, ferocious villain), and a few funny one-liners from Captain Hook. At some point, it feels like we hit the fast-forward button, because so much happens and we get propelled forward more than I was expecting. There were several surprising, WTF moments (I will never see Christopher Gorham the same way again), so let's get to them!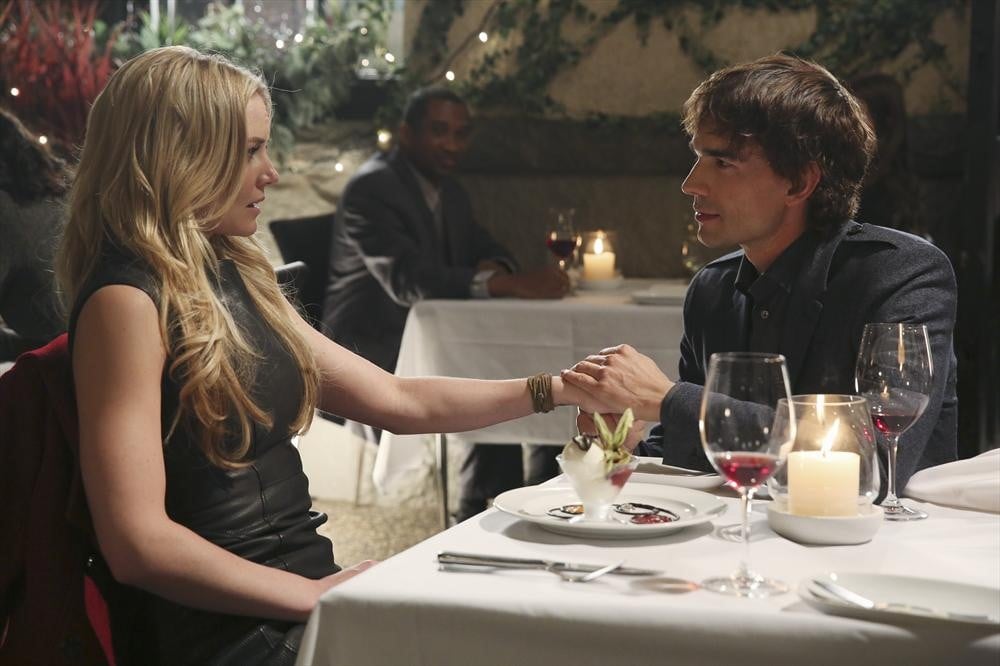 The spell has already been broken.
That was fast! Emma and the fairy-tale residents have been living apart for a year, and I actually hoped to see more of Emma and Henry's life in NYC in their ultrahip apartment. It seemed like it was full of joy, breakfast, and elaborately patterned pants. And yet, Captain Hook just jaunts through the dimensions, and a few beats after that kiss, Emma drinks memory-resurrecting potion, and poof: she remembers everything. Maybe I have too much faith in fake magic, but that seemed a little too easy. But onward, I guess!
The new curse sends everyone back to Storybrooke.
The impossible is suddenly possible! Fairy-tale land was supposed to keep everyone there for good, Snow says, unless there's a new curse. And then there it is, cast by the new, green big bad.
The Wicked Witch of the West is revealed.
Props if you avoided seeing the Wicked Witch in the promo, but it's not her reveal we say WTF to as much as all the questions surrounding her involvement. Mostly, how much Wizard of Oz mythology are we going to see? Is there a Dorothy, a wizard? Because . . .
Christopher Gorham turns into a flying monkey!
I did not see that one coming. In Emma's idyllic life, she has been dating a sweet guy, Walsh (Christopher Gorham), who wants to marry her, but when she gets her memories back and realizes most of her life is a sham, she has to cut him loose. In an interesting reaction to a breakup, Walsh turns into a flying monkey. A Wizard of Oz flying monkey! It would be silly if it weren't so unexpected (I totally bought Gorham was a safe and sweet nice guy), which makes it kind of cool.
Snow is pregnant!
This would not be a WTF moment if you already knew about this, but it's still kind of an abrupt and funny reveal. The Charmings knew a year had passed because Snow was knocked up? What hilarious and crazy lives you lead, fairy-tale people.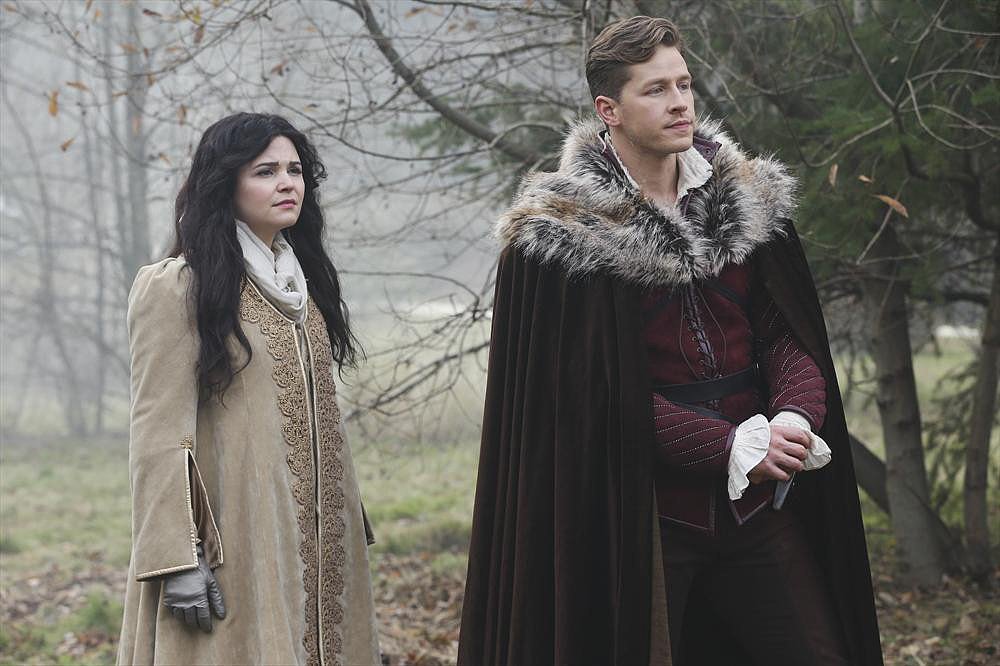 What did you think of Once Upon a Time's return?