Orphan Black Season 2
What the Boys of Orphan Black Reveal About Season 2
Ready for more conspiracies and Sarah/Alison/Cosima/Rachel drama, clone club? Season two kicked off April 19 on BBC America, and if you aren't watching yet, there are plenty of reasons you should be.
Last Comic-Con, we spoke with the men of Orphan Black, actors Dylan Bruce (Paul) and Jordan Gavaris (Felix), along with creators and executive producers John Fawcett and Graeme Manson for an early scoop on where the sleeper sci-fi hit will take us next.
Will Sarah discover her purpose in clone life? Will Felix find true love? Will we ever see Jell-O eaten in such a masterful way again? Careful, so many clone spoilers from season one ahead!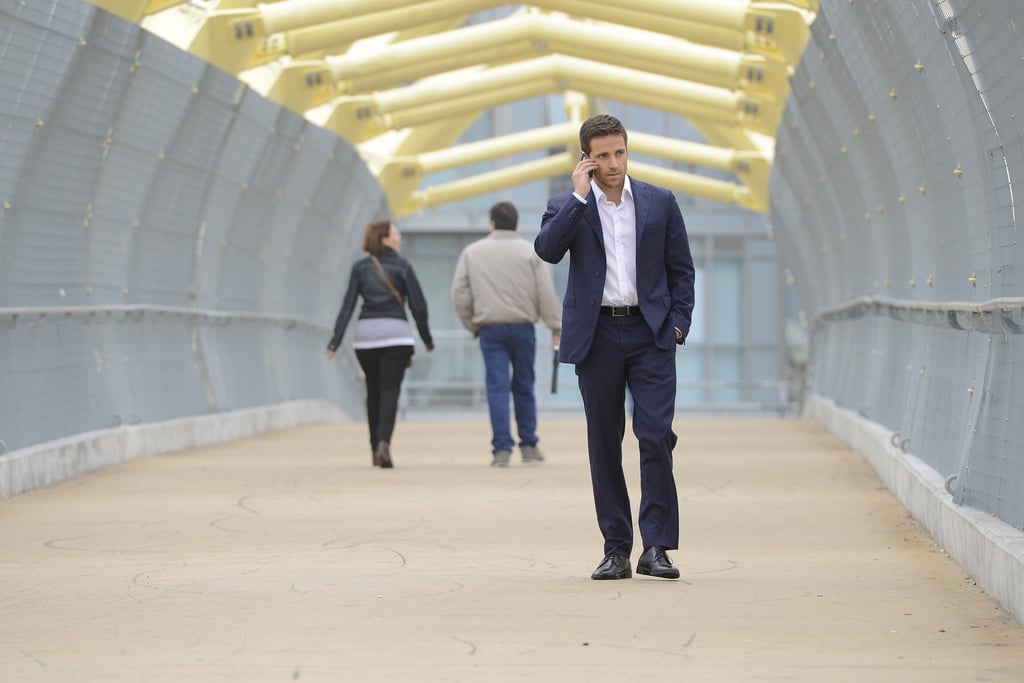 Dylan Bruce as Paul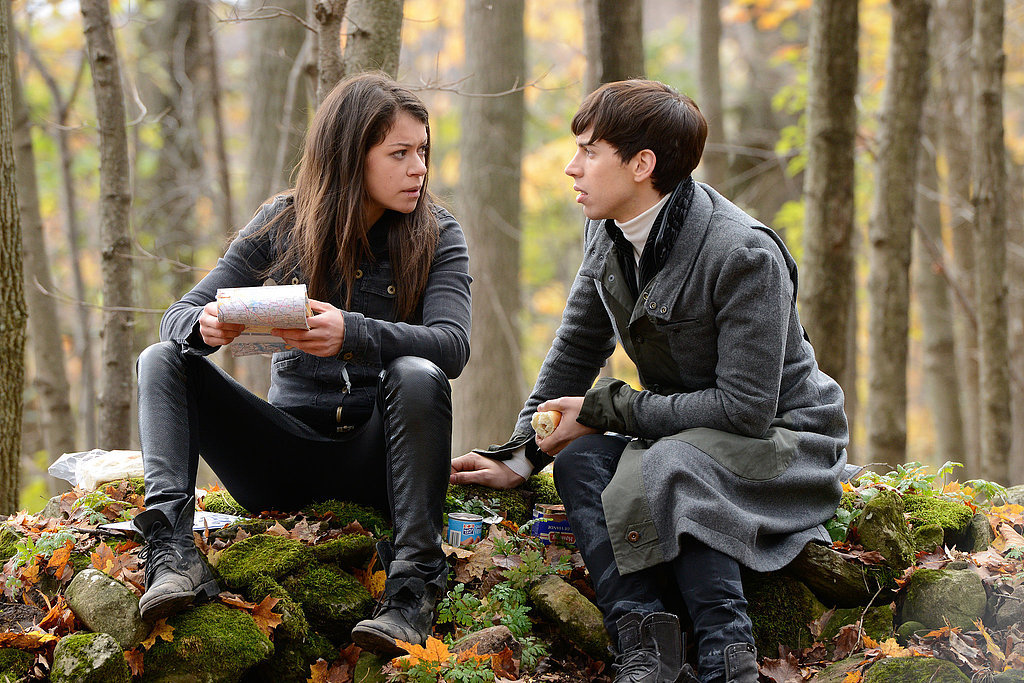 Jordan Gavaris as Felix
How do you want to see your characters grow in season two?
Dylan Bruce: I want [Paul to have] more interaction with Felix this season. I was hoping that I would be more of a good guy, that I would help them in their quest to get their daughter back. I don't know, maybe that's still a possibility, at the same time I think Paul could go to a really dark place in season two. Both would be fun to play.
Jordan Gavaris: I want to explore Felix's personal life a bit more. He's fostered Sarah's insane quests and questions, and assisted her as much as he can, both because he's her younger brother and because he gets juiced on the idea of all this heavy drama because he's an artist.
I want to see: does he have friends? Does he have relationships? Is he capable of having a lasting relationship? Is that even in the cards? Does he have a night where he can't sleep? Who does he call? I would really like to get to know him more intimately. I want to get to know his personal life more.
Will Felix ever stop bailing Sarah out?
JG: Maybe if he felt like she was going back to a place that she was 10 months prior to when she disappeared [at the start of season one]. A place that's self-destructive. A place that's not healthy. We don't know what's happening with Kira, where she is. We don't know where Mrs. S is. It'll be interesting to see how Sarah reacts. Whether it's maternal or whether she shuts down.
Can we expect more Sarah clones?
John Fawcett: We are a clone show, and we love Tatiana, so we want to show more of Tatiana and more of her mad skills. I think it is safe to say we are invested in the idea of having a new clone or two in season two.
Graeme Manson: At the end of season one we met Rachel, so she and Sarah are going to be going head to head to start the show. We've got a really interesting character to unpack before we meet someone new.
Will we see non-Sarah clones added?
GM: That's a possibility, but we're really interested in exploring the world of these women at this point. It's not something we would discount though.
JF: Yeah, it's certainly something we've discussed, but at the moment we are just enamored with Tatiana, and have so much more to tell with that story and with these clones that we're not ready to break from quite yet.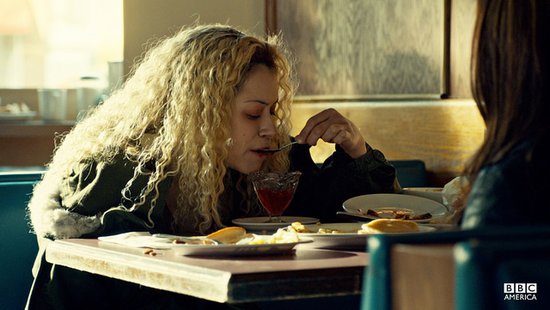 Will there be implications for Sarah shooting Helena?
JF: It was a big deal, obviously, to shoot her twin sister. We take the concept of pointing a gun at someone and shooting them very seriously, and there has to be fallout for that character. We try to make the characters as real as possible and make them interact in very real ways. Have fun, but not gloss over the fact that she pulled the trigger and shot her twin sister.
GM: We don't treat our clones like red shirts . . . maybe at the beginning we had a couple of red shirts. But we are interested in some serious character drama in these clones. We are more interested in their differences than in their similarities so for us it was just a matter of building this super intense relationship, and Helena having this mad love, then at the end we're like so, now what? Let's make it super hard for Sarah. We're not very kind to her.